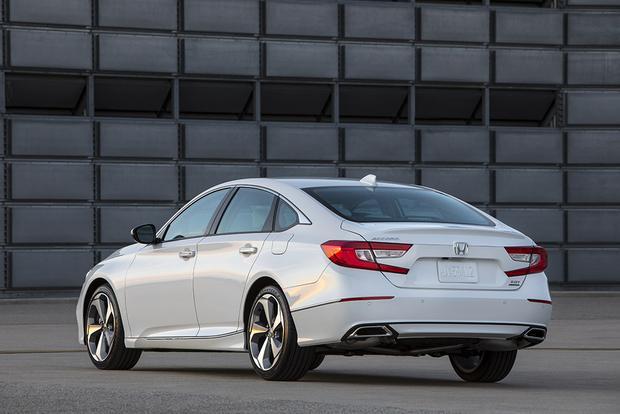 There's no way to sugarcoat it: Sedan sales are down -- way down. Even household names like the Ford Fusion, Ford Focus, Chevy Impala and many other sedans are just not selling well. Like, really not well; like, down double-digit percentage points, month after month not well. And these are good cars! There's nothing wrong with the Ford Fusion or Chevrolet Impala -- I would gladly own either of them.
Despite the dip in sales, people are buying sedans, just not quite as many as before. Today, SUVs and crossover SUVs (this is just a car-based vehicle with a raised ride and an SUV-like body) are the hot thing and automakers are rushing to offer new versions. Toyota just introduced the C-HR, a small crossover, Subaru is showing off a new version of the Crosstrek and both the Honda HR-V and Mazda CX-3 are relatively new small crossovers as well.
Even so, it's not all bad news for sedans. In 2016, Honda sold more than 345,000 Accords. Chevy sold about 227,000 Malibus. The recently re-worked Acura TLX is an excellent sport sedan and is selling better than in previous months, with about a 13 percent improvement in June of 2017 and a very slight dip compared to the previous year for July - Acura has sold about 22,000 TLX's so far this year. It's the same story with the current 2017 Accord - up just slightly for June 2017 but down a little in July and they've sold about 200,000 so far in 2017. But that's the current, older model Accord. Other sedans that are a newer design are way off. And that's just the point: The Accord is fighting the trend. Both the strength of its reputation and its known value in the marketplace draw more people to it, even in the midst of a sedan slowdown and despite the fact that it's the outgoing model. I think simple name recognition is helping too.
And now, Honda announces an all-new 2018 Honda Accord. It looks good, with a more imposing and premium look than all previous Accords. It even looks cooler than my personal favorite, the 1989 Honda Accord SEi Coupe. But the Accord is more important than that. I believe the fortune of the Honda Accord will predict the fate of all sedans, regardless of brand.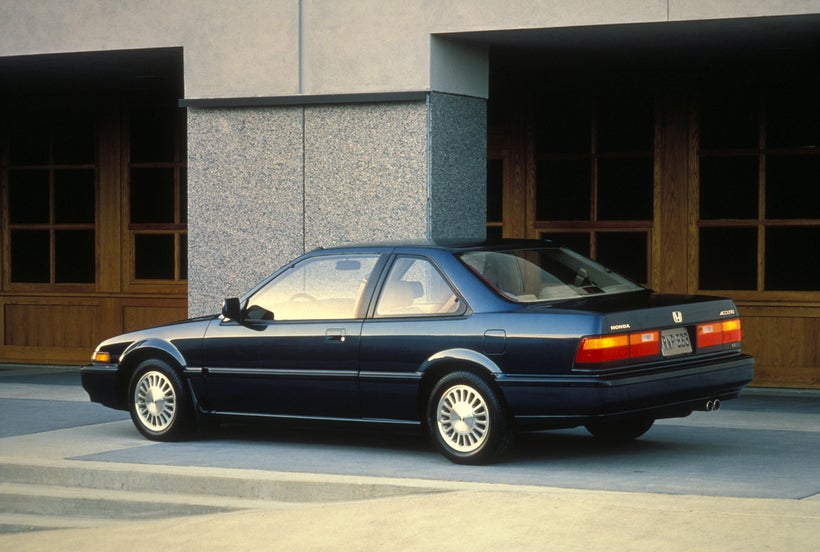 Although we haven't driven the car, some details are available. Honda is dropping the V6 engine and offering a 2.0-liter turbocharged 4-cylinder that's more powerful than the base 4-cylinder. It makes 252 horsepower, down slightly from the V6 it replaces but with more torque. The base engine will also be a turbo four, but it's 1.5 liters and good for 152 hp. There will also be a hybrid.
The interior is very attractive, with a more contemporary look and user-friendly tech. Buyers will be able to get a 10-speaker audio system, in-car Wi-Fi, Apple CarPlay, heated and cooled front seats, heated rear seats, emergency braking, adaptive cruise control and many other expected features -- many of them related to safety.
I could go on and on listing the virtues and high points of Honda and the Accord, but here's the real point: The new 2018 Honda Accord is so important that its success or failure will signal the success or failure of all sedans, regardless of brand.
One reason for the Accord's continued success is that it has become so prolific, so common, it almost feels like the quintessential American sedan. Maybe it is. Maybe it's because Honda was the first Japanese automaker to build cars in America (Marysville, OH in 1982). Or maybe it's because Honda has 30,000 direct employees in the U.S. and a payroll of $2.2 billion. Perhaps it's the fact that Honda has produced over 25 million vehicles in the U.S., 10 million of them Accords.
In the weeks and months to come, much will be written about the new Accord, including lots of long articles with words like "aplomb" and "alacrity" and tired phrases with plenty of sports, nautical and war-time analogies like "opening salvo," and "stem to stern." That last one is so common, so overused, that I'm sure it's a party game similar to "Hi, Bob" from the 1990s. I started writing a sarcastic sentence or two with battle tested terms like "playbook" and "shot across the bow" but I quickly lost interest and deleted them. Some thing are so tired, even a parody is tedious.
I hope all that cleverness to come combined with the purchasing power of reasonable people will be enough. I want the new Honda Accord to be a success, even if I never buy one. I want it to feel like the affordable sleeper sport sedan I've always known, and I want the audio and nav interface to work seamlessly. I like sedans, and I know that if the 2018 Honda Accord is as great a car as I know Honda can build, it'll have the power to save itself along with many other sedans.
REAL LIFE. REAL NEWS. REAL VOICES.
Help us tell more of the stories that matter from voices that too often remain unheard.
This post was published on the now-closed HuffPost Contributor platform. Contributors control their own work and posted freely to our site. If you need to flag this entry as abusive,
send us an email
.