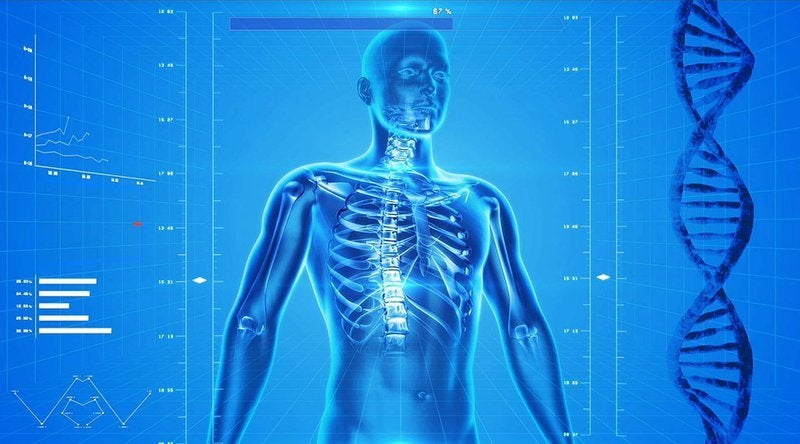 Whether or not you are someone who would be in favor of it, you have got to admit that one thing is true - healthcare reform is probably not going to happen in the US anytime soon.
While our Canadian neighbors to the north and our European friends on the other side of the Atlantic enjoy universally accessible and affordable medical care, millions of Americans are being left with nowhere to turn when they eventually fall into dire straits.
According to statistics from the Center for Disease Control (CDC), nearly 5 percent of all American patients failed to obtain medical care due to cost last year. This means that for every twenty Americans that entered a hospital, one person was turned away due to lack of funds.
While some may continue to rally for some kind of reform under the Trump administration
(yeah right...) others have chosen to take a more realistic approach. Across the country, attempts are being made to circumvent America's broken healthcare system, and get healthcare to those people who need it most. Many are turning to technological innovation to do this.
Is technology the answer?
In today's digitizing world, technology is progressing fast, and our lives are being improved on a daily basis as a result. What's more, bitcoin and other cryptocurrency prices are soaring, and our economy is being decentralized - and made more transparent - as a result.
Robotics, AI algorithms, and neural networks are increasingly being used to automate just about everything. Data can now be gathered and processed with ease, taking the information age just one step further since the rise of the internet.
Each of these technologies has been applied to medicine before. Estonia is integrating blockchain technology into its entire healthcare system. Robotics are increasingly being used in prosthetics. Private medical practices and hospitals have been digitizing the data that is patient records, and saving it to hard drives - or even to the cloud - for ages.
Clearly, these three key trends in technological advancement can be used to make healthcare more accessible on the national - and even on the international - level. One new startup - eHealth First - is bringing all three of them together to do just that.
Physicians and other medical professionals have, for as long as the necessary technology has existed, been amassing a wealth of data concerning their profession. Huge databases have been accumulated to include the latest and most accurate information in every field of medicine.
This data - its own kind of "big data" - is extremely useful in its own right when accessed by individual physicians. If properly processed using AI algorithms, this data could revolutionize healthcare.
Just as 2018 began to draw to a close, a group of physicians, medical scholars, and computing experts gathered to bring this fascinating proposition to fruition. They are developing eHealth First, an IT platform for personalized health and longevity management, based on the blockchain, artificial intelligence, machine learning, and natural language processing.
eHealth First may just be the fix that America needs for its healthcare accessibility and affordability woes. As a mobile and desktop based platform, eHealth First will consist of two applications.
The first, meant for the average consumer, offers a way for people to get a personalized diagnosis, as well as treatment recommendations, from the comfort of their homes. While not a replacement for a trained physician, this user-friendly application will make it easy to track certain key health indicators, such as biological age, frailty, and metrics for the various body systems. These services will be offered for free or at a low cost.
AI algorithms will analyze the collected data, and look at databases of medical knowledge to find a treatment recommendation for the user. If the situations turns out to be complicated, the system will recommend further tests, or suggest medical consultation with a physician.
The second application, intended for use by physicians and healthcare workers, will make healthcare more affordable in that it will make the research phase of a doctor's work more efficient - and therefore less expensive. At its core, this application is a database combined with data processing algorithms. Essentially, the application will allow for quick analysis of the medical literature. Doctors who are working with patients will be able to access this information quickly and easily to provide their patients with better care at a lower price.
Full blockchain integration
One of the most innovative aspects of the eHealth First platform is its use of distributed ledgers to secure data, and of the blockchain to make transactions safe and transparent.
When a patient or professional user of the platform submits data on either app, it is encrypted and distributed on the blockchain. This means that patient data is not stored on some central server that can easily be hacked or corrupted, and that only authorized individuals can ever access it.
Of course, certain monetary transactions will occur on the platform. For example, users will be able to order additional diagnostic modules for a fee. These fees will be regulated and recorded using the blockchain network. The blockchain ensures that patients only have to pay a minimal commissоion for their diagnostics, and that transactions can occur with almost no risk of fraud.
A new company for a new era
EHF is headed by Nickolay Kryuchkov, a physician entrepreneur and expert in public health, data science, and biomedicine. Other star team members include Arnold Mitnitski, who is known for having made the foundational research in the study of the biological processes of aging, the well-known public intellectual Aubrey de Grey, and healthcare management expert Nick Guldemond.
The blockchain side is headed by Denis Rysev, who has been involved in some of the most successful cryptoprojects. Artificial Intelligence and Software development is directed by the outstanding researcher and computer engineer Eray Ozkural, as well as by Keith Comito, an expert in health related software and mobile applications.
For more information visit eHealth. The platform is currently seeking initial investments during a closed presale/private placement event.
Calling all HuffPost superfans!
Sign up for membership to become a founding member and help shape HuffPost's next chapter
This post was published on the now-closed HuffPost Contributor platform. Contributors control their own work and posted freely to our site. If you need to flag this entry as abusive,
send us an email
.