With the fast-paced emerging of technology, Blockchain has been born and now fills up the commerce and business news. It is taking everything by storm and has been dubbed as the future of business.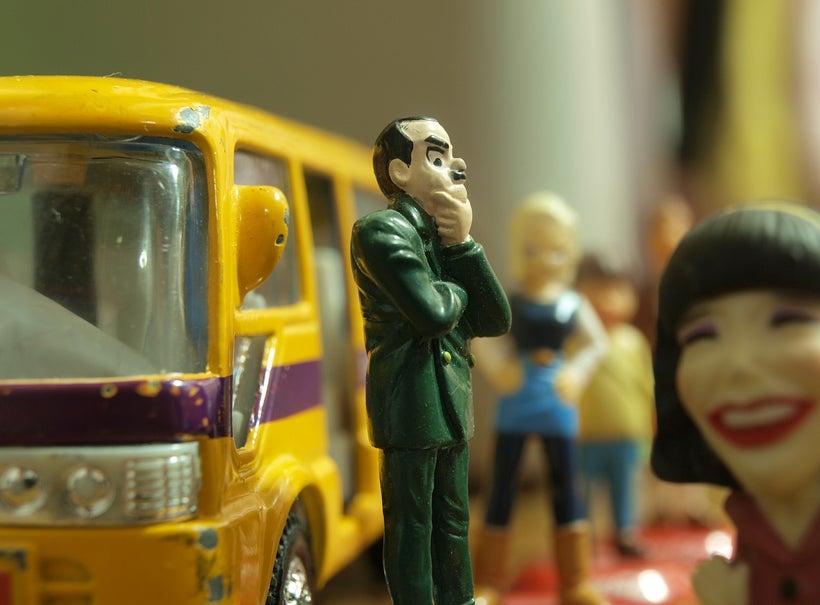 Today, many companies are already testing the capabilities and possibly leveraging the various uses of Blockchain technology into their core business. Due in part to its growing popularity, various Blockchain startup companies have emerged on the surface.
Blockchain is not only be an innovative solution to the current technological trends, but it also opens up an opportunity for everyone to be aware of the latest technology and be part of it.
What is Blockchain technology?
Blockchain is a decentralized ledger or database that is non-refutable.
The primary goal of this system is to bring back the trust of people, especially investors and entrepreneurs with taking the risk of the business in itself. In blockchain, every party involved in the transaction is capable of making an input on the system and such input can be easily verified throughout the distributed anddecentralized ledger, allowing transparency in the transactions.
The beauty of the distributed ledger is that all parties involved can view the sales or dealings being made in the form of TX transactions.
In every related transaction, a block adds up to the system. It is called as a chain because every transactions will linked to each other.
Blockchain is the same technology that powers Bitcoin, one of the leading cryptocurrencies. Many foresee that the birth of blockchain will disrupt many othe business industries.
Other industries that could take advantage of the technology include commerce, financial, rental market, and transportation. In trade and economic, affected institutions are banks and financing companies; for the rental market, businesses like Airbnb and Uber.
In traffic, people often anticipate transport ecosystem to be efficient. However, this is the the case at the moment.
Current transport ecosystem
Today, if you will look at the present situation of our transportation, several issues and challenges tend to pile up due to various moving parts involved.
The primary concern is the high rate of road accidents and traffic jams. Too many number of cars and trucks make the city choked with pollution, which wholly contributes on the issues of global warming.
While everyone hopes for a safer commute, safe to bicycle riders, pedestrians, and commuters, less crowded and congested roads, current technological systems in places are yet to solve current issues.
Currently, commuters have patronized Uber and Lyft as means of transportation. Through an app, people can nowadays book rides by just tapping on their phones. Through the shared services, it became apparent that instead of solving the whole transport ecosystem, it tends to add up to the existing problems.
Can it still be disrupted with Blockchain?
The rise of Blockchain in the market eventually will disrupt the current flow of transportation.
Blockchain can disrupt the transport ecosystem in such a way as it will be more convenient and safer for the consumers as it will consequently help re-build trust and innovative solutions to the current transportation systems.
By the emerging capabilities of Blockchain and cryptocurrency, it will change the way commuters pay for the trips made by enabling the digital wallet and tokens, which will instantaneously transfer the payment to the driver and creates a beautifully designed flow.
Identity tokens and point-to-point transactions will soon be simple, safe for sharing not only for vehicles owners. At the same time, it will help improve public services such as toll-roads, charging stations for eco-cars, parking lot and others that apply to transportation ecosystem.
Blockchain technology will also provide security for the user's identity, age, coverage such as insurances, ability to pay while being under the protection of anonymity of the commuter's travel information.
New era of mobility
Such solution paved the way for new technologies such as DOVU, a Blockchain-powered mobility backed by InMotion Ventures and Jaguar Land Rover, founded by Irfon Watkins.
Promising businesses such as DOVU aims to help change the world we live, the way we do business and the way we travel by enabling a system that is powered by data and trust.
Imagine seamless payment across mobility or transport services: one secure global token for riding a bus or train, renting a bike or car or even enabling you to have control on what data you share when riding vehicles.
DOVU offers a unique way of moving by breaking down the borders and building trust to its users and will provide a seamless transaction to its consumers and mobility services.
This kind of innovation sure is the best way to leverage Blockchain for mobility solutions and the whole transport ecosystem.
Calling all HuffPost superfans!
Sign up for membership to become a founding member and help shape HuffPost's next chapter
This post was published on the now-closed HuffPost Contributor platform. Contributors control their own work and posted freely to our site. If you need to flag this entry as abusive,
send us an email
.