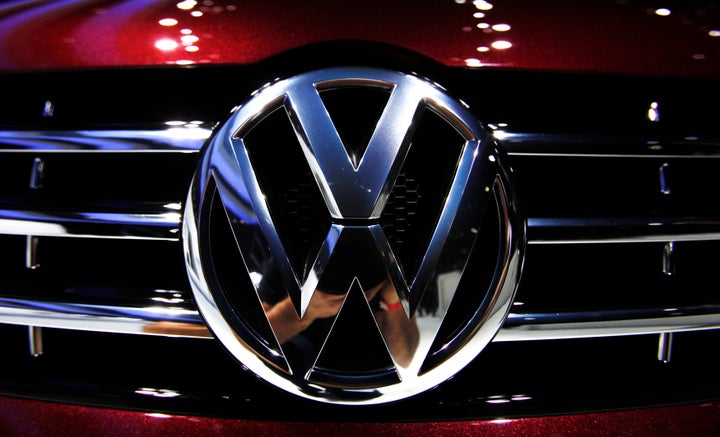 Having failed at its organizing efforts with Toyota, Honda, Nissan and Mercedes-Benz in the U.S., the United Auto Workers has turned its sites to Volkswagen's growing manufacturing facility in Tennessee for new members.
It will be a tough slog for the union. The outcome will be perhaps the biggest single decider on whether the union ever organizes any of the foreign-brand factories in the U.S.
Union reps have been in Chattanooga passing out authorization cards the last few weeks, a first step toward trying to get a vote for unionization.
It is doubtful that Volkswagen's management will take the same tack as Nissan to try and defeat the UAW. In past years, when the UAW has tried to organize Nissan's plants, workers got to see CEO Carlos Ghosn via closed-circuit TV reminding them that Nissan has a lot of options around the world to source new vehicles. Hint, hint: Vote to unionize and we will start phasing out this factory.
Volkswagen has a different relationship with unions, especially in its home market in Germany. If workers in Chattanooga look poised to organize, I don't think it will move the company to short-circuit its expansion plans of the new plant. Chattanooga is critical to VW achieving its sales goals in the U.S. and profitability in this market.
But Southern states are not the same as Michigan and the rust-belt when it comes to unionizing. These are markets that were economically devastated long before the rust belt began oxidizing with the failure of the steel companies and before auto and other manufacturing began leaving the U.S. for China and Latin America. These states are largely still in a mode of being grateful for all the new good jobs. And politically, the states are Republican and very anti-union.
Tennessee is also a right-to-work state. For those who don't know what that means, this from the National Right To Work Legal Defense Foundation:
"[Every citizen has the right] to work for a living without being compelled to belong to a union. Compulsory unionism in any form--"union," "closed," or "agency" shop--is a contradiction of the Right to Work principle and the fundamental human right that the principle represents."
I've visited the VW plant in Tennessee, as well as Southern plants of Mercedes-Benz, Honda, Toyota and Nissan. In a few cases, I've had the opportunity to hang out with some line workers and talk freely. What I observed is an attitude of gratitude for the work, the opportunity for a career, and the investments in these local areas. It's a very different atmosphere and attitude than I have observed in northern union plants where you commonly find a lot of third- and fourth-generation union workers who were sold a long time ago on the idea that they could retire at 48 on full pension and benefits, and are frustrated that the game changed on them.
I have also talked to union members who have told me about rivalries within factories among unions -- with members of one union sabotaging the work of a member of another union as a means of trying to gain extra headcount. Then there are higher-than-average absentee rates among union members at UAW plants, in part because they know the union will make it tough for the company to fire them.
VW just announced an additional 800 jobs going into the manufacturing campus in Chattanooga, on top of the 2,700 people, including salaried employees, already there. About 2,200 were hired by VW and the rest are on contract with staffing company Aerotek.
How much do they make? Newly hired VW workers earn $14.50 an hour and can make up to $19.50 an hour within three years. That compares with workers at GM UAW plants where the average pay for entry-level GM workers is $17.50 an hour, while veteran workers at GM make an average of $29 per hour.
Who are the workers the UAW is after? A lot of them are like a worker I met at Honda's Alabama plant not long ago who put it this way: "Before I came here I was working two jobs with no benefits, sixteen hours a day, convenience store work. Honda hired me and paid me to learn the job ... even sent me to Canada to learn, put me up in a hotel and paid all my expenses. Nobody has ever treated me that way, with that kind of respect."
This guy is not anxious to sign a union card if he thinks Honda isn't going to like it. There are more like him in Chattanooga.
The UAW pitch to VW workers will be higher wages and job security. But the VW workers will be wary. They saw how much the union gave up to GM and Chrysler in the 2009 bankruptcies.
"I don't think the UAW makes a lot of sense down here," said one VW worker I spoke with who did not want to be identified because of the sensitivity of the issue. "But I will tell you this ... I am grateful to the union for setting a good pay-scale. The salary is lower, but it's close enough for most of us, and we know it would be lower without the union setting the standard."
That will not be much consolation for UAW President Bob King if he can't make his case in Tennessee. King has seen the union's membership decline over three decades, and the union is experiencing financial pain. It has added non-auto membership in the form of casino workers, university student-employees, and other groups. But the loss of auto worker headcount has cost it. The union has dipped into its strike fund for normal operating funds and sold assets.
If King can reel in one foreign-owned transplant factory, it will make others sit up and take notice. Next up on his radar would likely be Mercedes-Benz's Alabama plant, which the union has long targeted without success.
The UAW has done a lot of good for the working class in the United States. Unions are the last entity standing as a source of power to stand up to the country's monied class. With a historically high and ridiculous disparity between a CEO's salary and the salary of an average line worker, the only way to balance the power is through collective bargaining.
But the union has also been its own worst enemy, arguing for and winning bottom-line killers like the infamous "Jobs Bank," where workers were paid for years to do zombie work after their jobs evaporated; work rules that had floor sweepers making as much as skilled labor; and protection of bad workers who would have been fired in any other workplace. Those are the kind of measures and contract victories that loses the union respect from non-union workers and the public at large.
Grand Blvd. is a weekly column about cars from David Kiley. For more of his writing, and everything about cars, head over to AOL Autos.
Calling all HuffPost superfans!
Sign up for membership to become a founding member and help shape HuffPost's next chapter