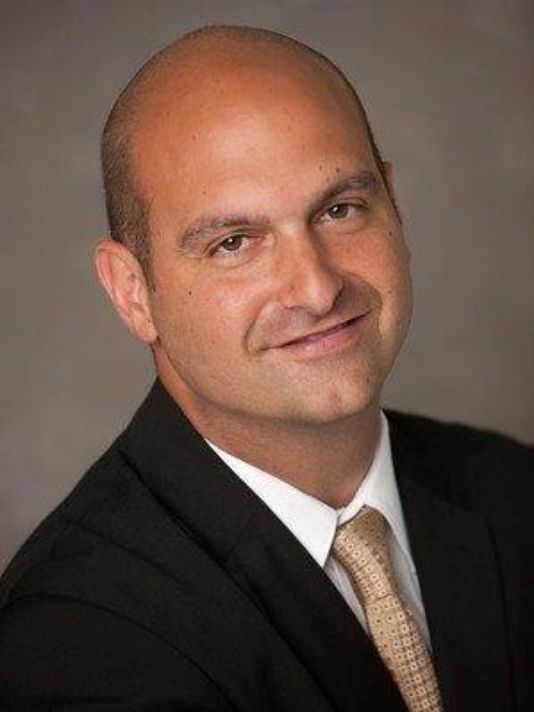 To most, the charter phenomenon in Detroit helped dig what was already a big hole for public schools suffering through unpreceded population and funding losses. In 1966, nearly 300,000 students went to city public schools. Today, it's fewer than 45,000 – down from 90,000 in the past seven years alone, the time in which area charter schools have flourished.
But the growth of largely unregulated charter school competition and the collapsing student population is just one challenge. And Detroit schools have plenty.
According to the National Assessment of Educational Progress, which measures academic achievement in American schools, only 5 percent of Detroit fourth-graders were proficient in math in 2015. Which was actually an increase from 2013. Which was actually an increase from 2011.
But after a controversial takeover of the district by state managers, a new round of intervention and $617 million in funding by state lawmakers, the district may be on a new path.
That's the hope of Dr. Nikolai Vitti and the Detroit School Board who, in their first major decision as a Board, hired him to be Detroit's new Superintendent. His contract was approved Friday.
Right now, Dr. Vitti is the Superintendent of Duval County, Florida (Jacksonville) and a native of Detroit (Dearborn Heights). And while Detroit's job is definitely more visible and comes with more challenges and sleepless nights, it's not – at least by the numbers – a step up.
The Duval County Public Schools system is the 22nd largest in the nation with about 124,000 students. If you count only the students in non-charter schools, Detroit's shrinking base of 45,000 students would not place among the top 100 largest districts.
Even so, Dr. Vitti is in a fighting mood about public school competition and is eager to discuss his track record of success in Jacksonville and in places such as Miami-Dade, one of the largest, most diverse districts in the country.
Talking to Dr. Vitti about his tenure in Jacksonville is like asking a concert pianist about why they love music while they're late for a concert. You can sense his passion and his mastery of the subject – even at a pace that comes from not wanting to miss any detail or be even a second late for his next challenge. He's proud to rattle off the numbers you can tell he knows by heart.
With what you can sense is an eye on Detroit he says, "There's a lot to be proud of."
"Narrowing the achievement gap in low performing schools, is a big one," In fourth and eighth grade math and reading, Jacksonville is now among the top four urban districts in three-quarters of the measured areas, he said. "We're in the top four with African-American students and in the top two with Hispanic students" in those metrics when compared with similar districts, Dr. Vitti said. "We went from fifth in African-American graduation rates to first. And we have the narrowest gap in reading between black and white students in all districts – the narrowest gap in algebra too," he said.
Although he did not make the comparison, it's easy to see. On the National Assessment of Educational Progress in which just 5 percent of Detroit fourth-graders were proficient in math, 41 percent in Jacksonville were – placing it above the national average for large, urban districts.
There are many more numbers from Dr. Vitti's tenure in Jacksonville that point to improvement – far too many to list. And while the numbers in Jacksonville tell the what, they don't tell the how.
When I asked him how he did it and what that means for his future in Detroit, he said the story of Jacksonville's improvement could be found in three areas: instruction, human investment and attention to the whole child.
Here then, inferring from what he did in Jacksonville, is what may be on the educational horizon for one of the country's most analyzed, more paralyzed districts:
Instruction and Curriculum Revisions
"Our inputs have changed to create better outputs," Dr. Vitti said. "The core is instruction, be an educator," – something Dr. Vitti was. He taught at the high school and middle school levels in North Carolina and New York City, according to his official bio. "I find it ironic that everyone talks about improving education and no one talks about improving instruction yet they wonder why student achievement doesn't improve," he said.
In Jacksonville, Dr. Vitti and his team redrew the curriculum and designed accountability and support measurers for teachers. "So many people don't get that right," he said. "You think you can just do accountability. But for every degree of accountability, there has to be an equal degree of support."
"We were very explicit about the need for strong leadership in our schools," Dr. Vitti told me. In the beginning, he said, there were, "a significant number of principal changes. Too many schools had principals who were there to long. And we were trying to get skills sets and will sets connected to challenges and opportunities in specific schools," he said.
It was a rocky start as many left or accepted new positions at new institutions. "But we trained our leaders on instructional leadership and evaluated to that – how to give feedback, how to do professional development," he said. Duval initiated a twice a year cutting edge Instructional Culture Survey by TNTP (The New Teacher Project) to bring focus to reasons why teachers stayed in or left the profession, information school leaders used to drive better teacher training and support.
With that, the district invested heavily in elevating existing teaching talent, putting the best people in the places where they could do the most good and recruiting new teachers – especially those who fit with Dr. Vitti's strong emphasis on the whole child. More on that in a moment.
"Organizations that improve invest in their people," the Superintendent said. "And we had to be proactive about building a teaching pipeline because fewer and fewer of the best and brightest are going into teaching. We had to ask questions like, 'How do we incentivize the best to go into teaching and stay as teachers?'"
"We offered $20,000 above what they made to get our best teachers to stay in or relocate to specific schools," he said. "Now 75% of those schools are [graded by the state as] "C" or higher or improved at least one letter grade and not one an "F" any longer."
"We also said to our teachers, we'll pay for your Master's Degree if you give us three years in our schools," Dr. Vitti said. "It's all part of growing the pipeline so we keep our best teachers and can bring in new ones."
In what was the only thing he specifically said, "Can be transported to Detroit," Dr. Vitti highlighted his district's focus on the whole child – working on issues such as alternative discipline and mental health while keeping high stakes accountability measures in perspective. "As we shifted to start measuring how kids were performing, maybe that pendulum swung too far – and we started to ignore art, athletics and ignored how to engage kids in a positive way," he said. "We became reactive, punitive. We forget we were kids, we made mistakes too."
The district again brought in technology, this time HERO K12, which enables districts, schools and teachers to consistently reinforce and track desired student behaviors such as good citizenship or punctuality. With it, he said, schools, "Create a culture to incentivize students to do the right thing, because you move behavior more by accentuating the positive."
And some people have seen the difference. "What Dr. Vitti's whole child approach has done in Duval is remarkable," said Robert Alonso, Director of Business Development at HERO K12. "By putting emphasis and attention on the positive, the culture and atmosphere in some of these schools has completely changed – I have seen first-hand the changes, making them a better place to teach and learn and work than they were," he said.
Under Dr. Vitti, Jacksonville schools also invested in mental health – bringing resources to schools so parents don't have to navigate the red tape for mental health services. "All our employees are trained in mental health detection," he said. He did that, he said, because, unrecognized and untreated, mental health issues can "manifest in negative behavior and negative interactions with their peers."
According to Dr. Vitti, out of school suspensions in Duval are down by more than a third since his programs started.
Given the climate of charters and choice in Detroit, Dr. Vitti's words and attitudes on competition are likely to stir passions.
"You've got to embrace competition, embrace choice and own that landscape and not be intimidated or reactive," he said. It's essential, he said, to, "embrace the opportunity to compete with private and charter – offer an experience that's better."
"When public education gets it right, they get it really right – better than our competitors," he said. For example, New Orleans, he said, "has been defined as a place of transformation, a place where charters work. What I want Detroit to be is the Mecca of transformation through traditional education – a place where everyone will eventually go to be part of the work – a place reformers will really flock to."
Those are strong words. It's understandable to be skeptical.
The question on the minds of Detroit parents, teachers, students and stakeholders – and education observers nationally – is simple: Can Dr. Vitti transport his Jacksonville accomplishments and reforms to Detroit?
That probably depends on whether you think Detroit schools can find success at all. If you do, it's difficult to question Dr. Vitti's passion or his successes. Or overlook that those closest to his schools see his achievements too – the headline in Jacksonville's newspaper as news of his Detroit offer spread was, "Nikolai Vitti did what hired to do: Make changes in Jacksonville's schools."
If any place is in need of change, it's Detroit.
As I asked him if he was ready for the spotlight and the challenges that await him there, he was, characteristically, not shy. "Once you've been through the rodeo you learn how the bull kicks you off. I'll be even better at this rodeo," he said.
Many people hope so. There's a lot riding on it.
Calling all HuffPost superfans!
Sign up for membership to become a founding member and help shape HuffPost's next chapter
BEFORE YOU GO