When Brandin Cohen injured his shoulder as a golfer at Loyola Marymount University, it turned out to be just the start he was looking for as an entrepreneur.
Working in the sales and marketing department for the Diamondbacks, the Arizona professional baseball team, Brandin noticed that the players were using Pedialyte to rehydrate their bodies after a grueling workout. Astounded by the fact that professional athletes were relying on the same beverage that babies drink to stay in top form, Brandin decided to look deeper into the problem of dehydration - an area he never thought he would start his career in.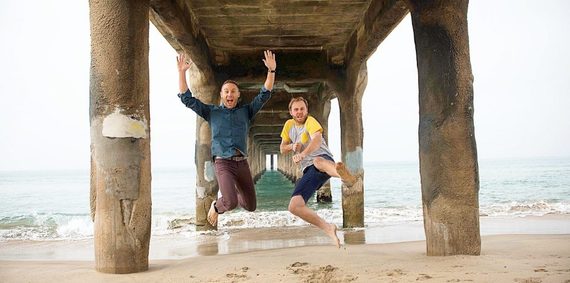 2 weeks before moving to Boston for his MBA, that was exactly what Brandin did. Together with his friend Hayden Fulstone, Brandin co-founded Liquid I.V., now a three-year-old startup producing a hydration powder drink mix that seeks to eradicate global dehydration.
The Science Behind Making Water More Than Just Water
If you thought proper hydration was something that only baseball coaches preach in the locker room to professional athletes, you thought wrong. According to Liquid I.V.'s website, 75% of Americans suffer from chronic dehydration.
"Typically we only retain around 20-30% of the water we drink daily," notes Brandin, "but current methods of hydration are unhealthy and ineffective because of high sugar content and preservatives."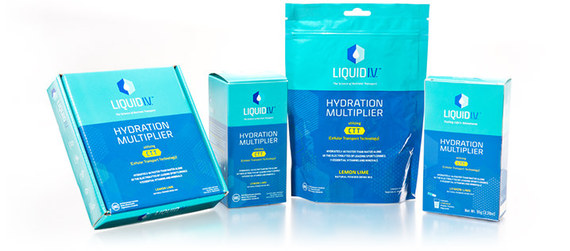 In fact, the average American consumes 88 grams - or 22 teaspoons - of added sugar every day. In comparison, the American Heart Association recommends that adults consume only a fifth of that. A bottle of Gatorade already fulfills 70% of the daily recommended amount, leaving little room for other supplements.
Liquid I.V. produces a unique drink mix as a response to the market's lack of efficient and natural ways of rehydration. Liquid I.V.'s first product, the Hydration Multiplier, claims to target human cells directly with a specific ratio of potassium, sodium and glucose in the form of white beet sugar. The technique is known as Cellular Transport Technology (CTT), which transports glucose and sodium across the stomach and triggers the flow of water into cells.
In other words, by mixing Liquid I.V.'s powder into your water, you maximize the bang for buck per cup of water that you drink without the unhealthy amounts of sugars and preservatives found in conventional energy drinks. While the concept may sound otherworldly, it is based on Oral Rehydration Therapy technology initially pioneered by the World Health Organization in the 1970s as a response to choleric patients who cannot retain as much water.
While you may be able to spot the sleekly designed sticks in major retail chains like Whole Foods Market and 7-Eleven, Brandin has bigger aspirations for his small company, which currently employs 12 people in their Los Angeles office.
"We have a business based on a science that saved people in third world countries. Here in the States we need it to improve the quality life; in third world countries, they need it to survive," Brandin explains, "it was only natural that we distribute our product to places that need it the most."
Co-founder Hayden Fulstone, who is also the company's full-time Chief Give Back Officer, together with Brandin, who was social entrepreneur of the year at LMU, reached out to Hands Together, a non-profit in Haiti, to establish a partnership earlier last year. The company has pledged to donate 30% of all sales in product to people in need, and has shipped an additional 20,000 units of single-serve Hydration Multiplier sticks to Haiti in October alone to aid in the relief efforts following the devastation of Hurricane Matthew.
"Giving back has always been a priority," Brandin says, "and we're looking to further our mission in Sudan and Guatemala this year."
Liquid I.V. has recently become a top selling item in Whole Foods' Whole Body Department in Southern California, and Brandin was recently nominated as a finalist for Forbes' 30 Under 30 Social Entrepreneur List.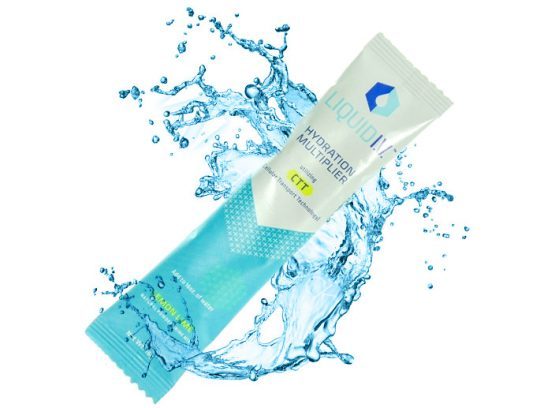 Kevin Turner (former COO of Microsoft), along with a star-studded line of supporters such as Lew Wolff (owner of MLB's Oakland Athletics) and Jordan Younger (New York Times best-selling author), are recent investors in the company as well.
"In the end, we feel so fortunate to have a platform with our business that gives us the opportunity to change lives around the world," Brandin says, "business is always is bigger than just business, and we couldn't be more passionate and excited to see how many lives we can affect globally with Liquid I.V."
This piece was originally published on Breaking Hoops, a blog about innovators making a positive impact in the world. Sign up for the monthly newsletter here or like the Facebook page to stay up to date with the latest stories.

Popular in the Community