Studying in the U.S. is a dream of many international students. More than 75 percent of international students indicated motivation to "expand career and life opportunities" and "quality higher education options" as the top two reasons that motivated them to study in the U.S., according to a recent survey of nearly 5,000 international students by World Education Services.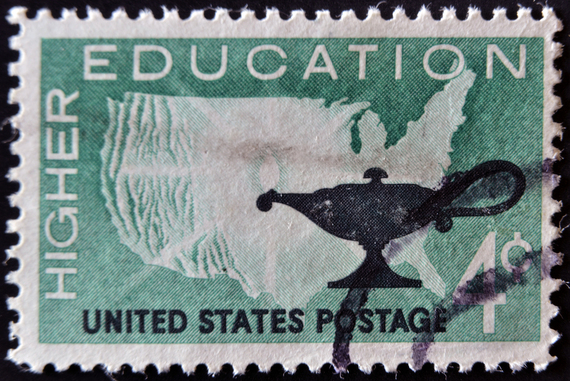 With 886,052 international students enrolled in U.S. higher education in 2013/14, the number of international students has increased by 55 percent from 2003/04, according Institute of International Education. It is easy to infer that U.S. has been hugely successful in attracting international students. However, what is lost in the positive growth are some of the acute challenges that can threaten American leadership in attracting and retaining global talent. Here are five facts about international students enrolled in American higher education:
1.Share of U.S. in international student enrollment has decreased
American higher education system is the leading destination for international students, according to OECD. However, post-9/11, destinations like the U.K. and Australia have attracted an increasing number of international students, which has resulted in a decline in market share for the U.S. - from nearly 23 percent in 2000, to 16 percent in 2012.
2.New destinations are further fueling the competition
Emerging markets are offering increasing opportunities for students who want to be part of their growth story and at the same time earn a foreign degree at a lower cost. For example, the number of Korean students going to China has been consistently increasing and at the same time it has been decreasing for the U.S.
3.U.S. institutions have the capacity to enroll more international students
International students account for only four percent of total enrollment in the U.S. higher education as compared to 18 percent in the UK and 19 percent in Australia, according to OECD. Given the size, scale and diversity of the U.S. higher education system, there remains untapped potential to attract more international students.
4.Many institutions are struggling to attract international students
Nearly two-thirds of international students in the U.S. are enrolled in just 200 universities. Given that the U.S. has 4,500 post-secondary degree granting institutions, this concentration implies challenges for rest of the institutions for a variety of controllable (e.g. lack of know-how to recruit and retain students) and uncontrollable reasons (e.g. location).
5.Others are struggling to diversify international student source countries
While overall number of internationals students has increased most of it was driven by growth from a few countries. For example, students from China now form nearly one-third of all international students in the U.S. and their growth have contributed nearly 60 percent of total growth in enrollment in 2013/14.
These five facts illustrate that maintaining U.S. leadership in attracting and retaining global talent will require a lot more to be done in an proactive, informed and collaborative at the policy and institutional levels. This includes not only understanding the diversity of international student segments but also building institutional capacities to recruit from diverse source countries and investing in the success and experiences of international students.
International Education Week, a joint initiative of the U.S. Department of State and the U.S. Department of Education, is one such opportunity for institutions and individuals to celebrate and support the benefits of international education and exchange worldwide.
CORRECTION: A previous version of this post incorrectly stated that nearly two-thirds of international students in the U.S. are enrolled in 300 universities. The number of universities is 200.
Related
Popular in the Community