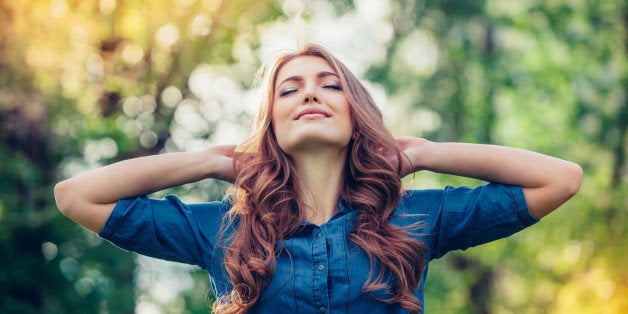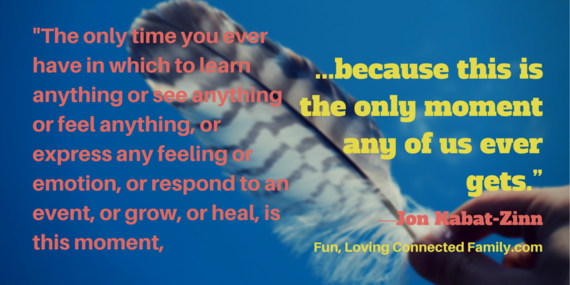 I headed out at 6 a.m. on Saturday morning to get my daily walk in. The day before had been unbelievably hot ― touching 100 degrees fahrenheit ― and I'd felt trapped inside with shutters shuttered and the interminable roar of the air conditioning.
Having recently moved to Central Oregon from England, I've been struggling with the radical change in temperature ― and if I'm honest ― with the radical change in every facet of my life.
One of the most annoying things about where I live is that everyone adores it ― from the beaming families on vacation to the erstwhile Californian and New York hordes who have moved here lock, stock and barrel. All of them in stark contrast to myself, who's belatedly realized that I've never lived more than an hour away from the sea.
Every happy group I passed were discussing their plans for camping or barbecuing ― broken off to make twinkling eye contact and benedictions for 'good mornings' and 'great days.'
I'll admit it. The beauty of place and moment was completely lost on me. The mountains, the pines, the dusky earth only reminded me of what they weren't ― my beloved bright and shining sea.
I trudged on, wondering idly about a trail of popcorn. My mind and eyes were filled with lists and chores until I spotted a large bright blue plastic container ― the sort used for gas ― pretty well hidden in a clump of shrubs.
I instantly thought of teenage arsonists ― and felt a surge of smug meddlesome pride. I congratulated myself, thinking, " Well, I've foiled them now, that's one forest fire that won't be happening thanks to wonderful me!"
You must know that saying, 'stopped in your tracks?' That lightning bolt moment happened to me because what I saw was so utterly extraordinary and so absolutely opposite of what I anticipated that not only was I physically stopped in my tracks ― my mind stopped and my heart discreetly exploded.
In place of lurid arsonist stockpile I eagerly hoped to find was a simple, rustic bench.
The bench was placed to look out on what must have been a cherished view. Masses of white roses were laid out and heart shaped rocks were arranged alongside the heart shaped ring of popcorn that framed the sun-bleached plaque on the bench. And the bright blue canister? That had been lugged in to water the five young pine trees that had been fastidiously planted around the clearing.
What I'd stumbled upon was an intensely personal and profound memorial for a 'beloved son, brother and friend' who'd only lived 37 years and 12 years ago had passed away the day before.
Yesterday ― the day before ― what had been just an ordinary day for me and for so many of us ― was a day that could never be ordinary for the mother, father, brother, sister and friends of this beloved young man ― this young man who didn't get the time to become a beloved husband or father.
The only time you ever have in which to learn anything or see anything or feel anything, or express any feeling or emotion, or respond to an event, or grow, or heal, is this moment, because this is the only moment any of us ever gets.
― Jon Kabat-Zinn
My discovery humbled me as that Jon Kabat-Zinn quote quietly bubbled up in my awareness and I realized that I'd stepped through a 'before' and 'after' moment in my life.
The difference is that I have no right to view any moment of any day as insignificantly ordinary ― and who knows how much time I have ― any of us have ― to waste this very moment?
Shifting from ordinary days to extraordinary days comes down to whether we decide to grow or heal, how we learn to see and feel in the moment.
What if we decided to step into gratitude as a resting place? That's what I've been moved to do ― however imperfectly, however many stumbles ― I'm choosing gratitude to try and experience the extraordinary grace that's there for all of us in our so-called 'ordinary' days.
The next morning I went back to memorial site. I hadn't brought my camera the previous day and wanted a photo to capture what had so moved me the day before.
It had all been cleared away. And that was perfect.
I felt another explosion of gratitude as I realized that if I hadn't made the seemingly mundane choices to go on a walk so early Saturday morning, I would have missed it. The exquisite power of the memorial wasn't meant for me to capture and share ― to have seen it was a gift of an extraordinary 'ordinary' moment.
Have you had a lightning bolt moment in your life? Did you decide to shift your perspective? Let me know about your experience and your journey so far.