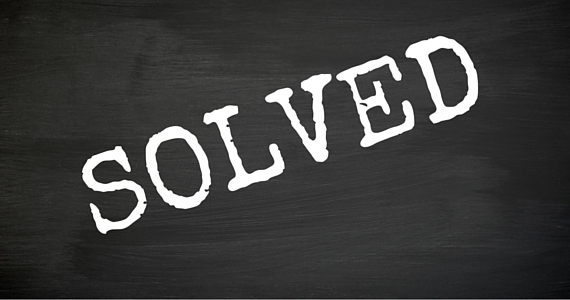 What does it mean to solve something?

In mystery novels, "whodunnits" are solved when the detective figures out who committed the murder. In mathematics, problems are solved when answers or truths are derived from logical formulas, methods, or rules.

So then, what does it mean when Face It TOGETHER envisions a nation that has solved drug and alcohol addiction?

Addiction is a complex bio, psycho, social, spiritual disease; touching all facets of our humanity. Addiction knows no bounds; impacting lives, organizations, and communities in deeply entangled ways. Addiction is a chronic illness; progressing over lifetimes.

How do you solve a problem like that?

Humankind is driven to solve big problems. We've crossed mountains and oceans. We've landed on the moon. And, we've eradicated diseases. Just recently, it was reported that only two cases of Guinea worm exist in the world. Guinea worm will be just the second illness after polio to be extinguished. These complex transportation, mathematical, technological, and health problems were solved.

Does solved mean eradicating the disease of addiction? Ultimately it does. But there is still a lot we don't know about addiction from a bio, psycho, social, spiritual perspective. Advancements in medicine and neuroscience are just now scratching the surface of the disease.

Why is it that any ten people out of 100, all different in so many ways, progress to the chronic disease of addiction that similarly spans a spectrum of bio, psycho, social, and spiritual symptoms?
We know addiction is not a moral failing. We know addiction is not a lack of will power. We know addiction is not a discriminatory illness.
Why is it that the majority of people who go to treatment - as we know it today - have to go an average four to seven times before getting well, giving up, or dying?
Why, with that knowledge, has the primary method of treatment for addiction remained the same for more than 40 years?
Solving addiction will come in stages. It will not happen tomorrow. There is no silver bullet. But solving addiction can happen in my lifetime.
Over the last decade a perfect storm has been brewing. More people are speaking up about their addiction and recovery experience. Deaths from addiction are getting greater attention. More scrutiny is being applied to the siloed industry that has underperformed and let down countless families. The healthcare industry is undergoing a transformation in care delivery; the result will be a mainstreaming of addiction care into the healthcare system - where it belongs.
Technology through digital health, mobile applications, and data analytics are entering a space still managed by file cabinets and password protected Excel spreadsheets. And the massive capital residing in the private sector, now beginning to understand how addiction is impacting its losses - human and financial - is investing in solutions.
The time is now. And with all the work happening around addiction, how will we know if we're moving the needle on the nation's number one healthcare issue?
What metrics will define and quantify solving addiction? Surely, there are thousands we could choose. Over the next few months, we're working to begin identifying some key performance measures and indicators for change around addiction and the collective work in this field across the country. When we define those we'll share them.

For now, there are a few metrics we're tracking in the communities we're working in. They are:

How many people are currently afflicted with addiction? This is difficult, but critically important, because the data only tells us who has been identified. The stigma still keeps people from seeking help and being diagnosed.
How many people are in recovery and/or are survivors of addiction? This too is difficult because of the many definitions associated with recovery, and because stigma keeps people from acknowledging their connection to the disease.
What is the negative economic impact of addiction?

Are we solving addiction if fewer people are diagnosed with the disease, more people are survivors, and the financial cost of addiction is less?

Unequivocally, yes.

Sustaining a positive trend will be difficult without comprehensive solutions. There are deeply engrained systemic failures that must be corrected or completely redesigned from the ground up.
Community leaders who can effect wide-scale change must be included. It will not be enough to simply gather the "recovery community" to design solutions. Unfortunately, most who identify with being in the recovery community are a fortunate and outlying byproduct of a mostly public sector-driven failed treatment system. This "community" only knows what it knows.
Solutions are not going to come from conventional sources; those entrusted with these matters for generations. Solving addiction is going to require a level of innovation, entrepreneurship, and imagination that will be led and scaled by the private sector to meet the massive need before us.
Calling all HuffPost superfans!
Sign up for membership to become a founding member and help shape HuffPost's next chapter