The holidays are fast approaching. Hanukkah and Thanksgiving are literally around the corner, with Christmas and the New Year following closely behind.
The holidays are often a time of joy -- and a time of stress overload. The list I make of who needs a holiday card can start haunting me in November, and thinking about giving gifts creates both excitement and aggravation.
Mobile technology and social media can up the ante on that aggravation. This past year, I have been paying more attention to the hold that digital devices have on us. During the holiday season, advertisements and reminders bombard us from every angle, cluttering up the Twitter feed and inbox. It's not surprising to find oneself obsessively scrolling through Instagram feeds and emails, or checking for last minute invites to parties or dinners. But before you short-circuit, think about this idea.
As we approach the holidays, one thing we can do for ourselves and our families is plan to unplug. I confess the thought of this makes me nervous. What about my work, my patients, my friends? What if someone needs me? What if a task needs to get done? What if I miss an important email?
This is exactly the reason to unplug for a bit. The holidays should be a time to mindfully experience family, friends and things we are thankful for. The best present you can give yourself and others is to stay present.
For those (like me) who find the idea daunting, here are a few tips to get you through:
1. Set a time to unplug. No one says it has to be for 24 hours, but a day is a great target (especially a holiday). Decide when this will start and take care of any urgent emails before.
2. Involve others -- recruit a sibling, spouse or friend. Being accountable to someone else beside yourself can increase success. Or take the challenge up a notch and experiment with the great family unplug.
3. Be mindful. This is an important one. Take time to notice what's going on around you as you are unplugged. Listen, look, experience. You'll be amazed at what you notice and what you were missing out on. That pie is a little bit sweeter, perhaps. Those holiday lights a little bit more colorful. Forgot how much you loved that holiday movie or that you love spending time with your cousins? This is a very inviting time of year. Really enjoy it.
4. Be forgiving. If you find that you "slip" and pick up your phone or jump onto Facebook, be kind to yourself. Our social media habits are hard to break. Trust me -- I know. Also, unplugging is temporary and social media is constant. Try not to stress out about what you might be missing online. Your family and friends want to spend time with you now -- not relive it on your Facebook feed.
Wishing you Happy Holidays now -- before I put the smartphone aside.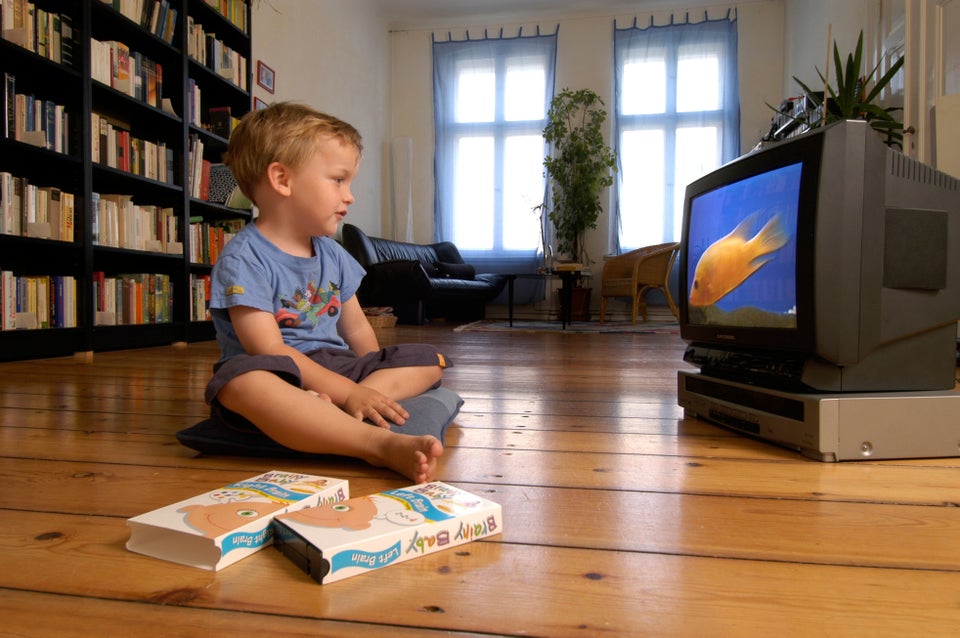 Studies About Kids And Technology