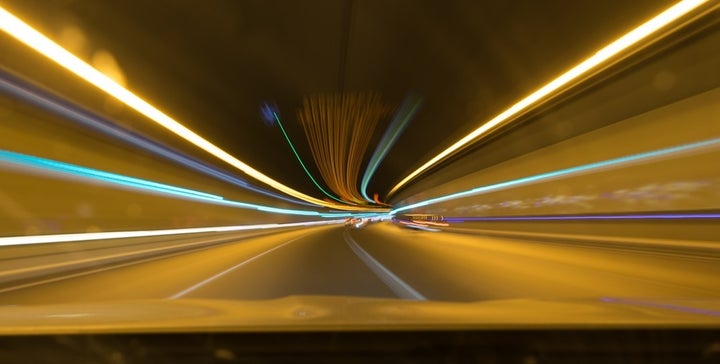 Here's an eye-opener that will change your views on how your web visitors value their online experiences: According to Think with Google, 53% of mobile site visitors abandon a web page that loads more than 3 seconds. This is surprising because a mobile landing page usually takes 22 seconds to load.
Marketers need to be more aggressive when it comes to page speed if they want to achieve their most important goals – better engagement and higher sales. It doesn't take one to be a genius to be able to understand why page speed really matters.
Consumers want to pay their bills online fast. People looking for reviews want to get information immediately. Avid readers cannot wait for articles to load.
Speed impacts your bottom line more than you think it does. Nearly 80% of shoppers who are disappointed with a website's performance will less likely purchase from it in the future. Because a majority of people have gone mobile, marketers are even more challenged to deliver the fastest mobile pages.
Is Any Website Builder Optimizing For Page Speed?
While marketers can individually deal with slow loading pages by using strategies such as decreasing page elements, removing some widgets, simplifying website theme, and using a content delivery network (CDN), building a website on a platform that automatically ensures fast speed is a solution that takes every marketer's efforts further.
In fact, a lot of website owners have raised their complaints concerning website builders failing to optimize their sites for page speed. Included in these site builders is Weebly. These site owners realize that their slow speed could take a toll on their search engine rankings and that technical teams of website builders need to seriously work on this – especially right after new sites are launched.
With all these growing complaints on slow web pages regardless of whether manual methods have been used to shorten a page's loading time, one may wonder: Is there any website builder taking the lead on addressing people's need for speed?
Duda has currently embarked on an important project to optimize every website built on its platform for page speed. This means that marketers can now better focus their efforts on other aspects of their businesses without having to worry about plugin overload, a heavy theme, bulky code, and other issues that increase page loading time.
Designing The Website Builder Based On Google PageSpeed Recommendations
By carefully examining Google PageSpeed Recommendations, Duda ensures that every template and website it launches would immediately obtain a PageSpeed score above 90 - no matter the device users are on. Not only will this improvement cater to mobile users, other web surfers across multiple devices will also largely benefit.
To refresh you on the specific optimizations that Google inspects on both mobile and desktop versions of a website, these optimizations include the following:
· Avoiding landing page redirects
· Prioritizing above-the-fold content over bulky scripts and CSS files
· Compressing raw data (CSS, HTML, JavaScript)
· Minifying CSS, HTML, and JavaScript
· Compressing and optimizing images
· Decreasing server response time
All these areas have been optimized to provide satisfying experiences for both website owners and business customers.
Actual PageSpeed Results
To see whether a website can really get a high PageSpeed score without requiring site owners to optimize their sites manually, we have tested one of Duda's live sites. For that matter, we have chosen http://www.renaissancewindowcoverings.com/.
After testing the site using testmysite.thinkwithgoogle.com, we have obtained this result:
Based on the result, http://www.renaissancewindowcoverings.com/ has a PageSpeed score of 91 on mobile and 100 on desktop.
A Speed-Optimized Website For The Best User Experiences
After making sure that your site is mobile-ready, a huge leap that you should take is to provide a lightning-fast page load speed. By combining the power of a mobile-optimized and speed-optimized site, you'll be able to outperform your competitors and amplify your visitors' positive experiences.
All of this would mean better conversion rates, greater customer satisfaction, higher retention, better engagement, enhanced loyalty, and a boost in business sales. Google has set the bar high and our best move is to adapt to these standards in order to stay ahead of the curve.
Are you ready to achieve lighting-fast page speed today?
Popular in the Community