For anyone who follows workplace trends, it's no secret that health and wellness are becoming all the rage when it comes to designing for the built environment. It seems that as a society, we have turned the corner from looking at sustainability as something inherent in a building (LEED) to extending that sustainability story to HUMAN sustainability. The underlying premise is this: people ultimately are an organization's largest expense. If we can help employees live healthier and feel better, then they will create better work products. But how far does this go? Can designing healthy buildings really make people healthier? Pushed even further, can workplace design help cure obesity?
To explore this question, we spoke with Paul Scialla, founder of the International WELL Building Institute™ (IWBI™) and Founder and CEO of Delos™. And just in case you are not familiar, the WELL Building Standard™ (WELL) is administered by IWBI, which is a public benefit corporation with a mission to improve human health and well-being through the built environment. IWBI was launched by Delos in 2013, following a Clinton Global Initiative to improve the way people live by developing spaces that enhance occupant health and quality of life. And just to give you an idea of how serious they are about the company's wellbeing mission, IWBI also recently launched a WELL Accredited Professional (WELL AP™) program, a credential signifying knowledge in human health and wellness in the built environment and specialization in the principles, practices, and applications of the WELL Building Standard.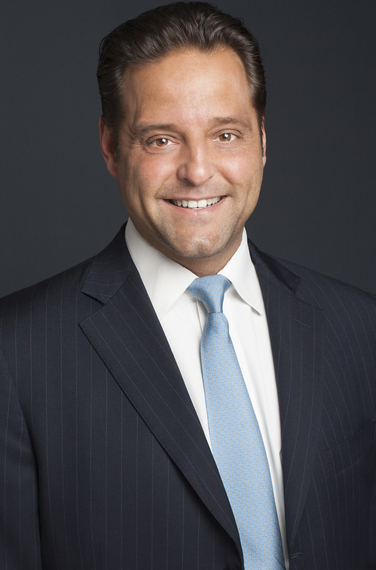 Image: Paul Scialla, founder of the International WELL Building Institute™ (IWBI™) and Founder and CEO of Delos™
For the first time, research is looking at workplace design as one factor that, together with other lifestyle changes, can address our country's growing obesity epidemic. A growing body of research demonstrates that the environments where we live and work can have a direct impact on our well-being. Scialla says, "Several features of the WELL Building Standard in particular can help contribute to lower obesity rates. For example, WELL requires the availability of fresh, wholesome foods and limits unhealthy ingredients to encourage better eating habits and food culture. WELL also promotes design that encourages physical activity throughout the day and reduces sedentariness, such as promoting stair accessibility and incorporating active workstations and standing desks." By promoting these practices in the workplace - perhaps the place where Americans spend a majority of their waking hours - healthy habits that also become natural behavior outside of the workplace can be developed.
Reducing obesity or simply creating healthier habits seems like, at a minimum, a philanthropic thing to do for employees. But in order to justify the investment in a certification program, many wonder if there really is a return on investment (ROI) to these efforts. Scialla shares, "We have found physical workplace to be one of the top three factors affecting performance and job satisfaction. Personnel costs significantly outweigh the costs for design, construction, maintenance and operations. Addressing occupant health channels resources toward reducing the largest line item in the 30-year costs of a building - the personnel - and therefore offers a meaningful return on investment. The WELL Certification process aims to help create a built environment that can improve the nutrition, fitness, mood, sleep patterns, productivity and performance of its occupants."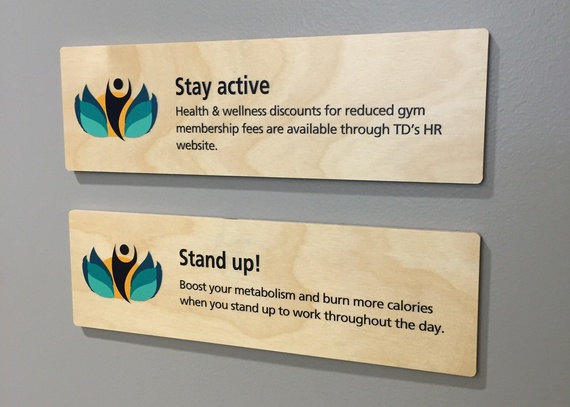 Scialla continues, "Already, WELL has seen tremendously positive results. CBRE Group Inc.'s Global Corporate Headquarters in downtown Los Angeles, which incorporated innovative WELL features such as circadian lighting systems to support employees' sleep/wake cycles and promote alertness, became the first commercial office building in the world to achieve WELL Certification through the pilot program. The company conducted an employee survey one-year post-occupancy, and 92 percent of respondents reported that the new space created a positive effect on their health and well-being; 94 percent said the new space had a positive impact on their business performance; and 83 percent said they felt more productive. TD Bank's office in Toronto also recently became the first WELL Certified office under v1 of the standard, and a number of Fortune 500 companies are involved in the nearly 200 WELL building projects taking place in 18 countries around the world."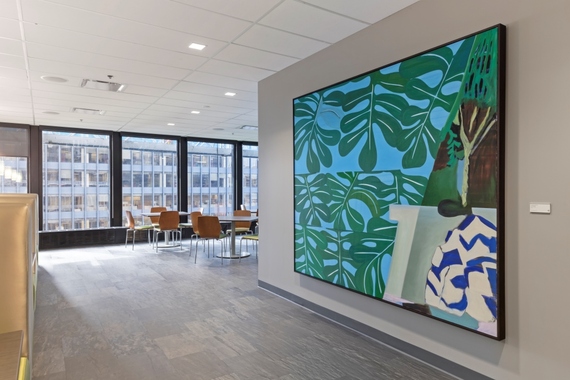 To explore these concepts even further, Delos recently established the Well Living Lab in collaboration with Mayo Clinic. The Well Living Lab is the first scientific research center that uses exclusively human-centered research to understand the interaction between health, well-being, and indoor environments. Scialla says, "Americans spend more than 90 percent of their time indoors--from homes to office or work environments, schools, retail stores, fitness centers, health care facilities, and more--which means exposure to indoor environments is at an all-time high. But what many people don't realize is that buildings, and everything in them, can affect human health and well-being. The purpose of the Well Living Lab is to study indoor environments and foster the creation of healthier indoor spaces to live, work and play."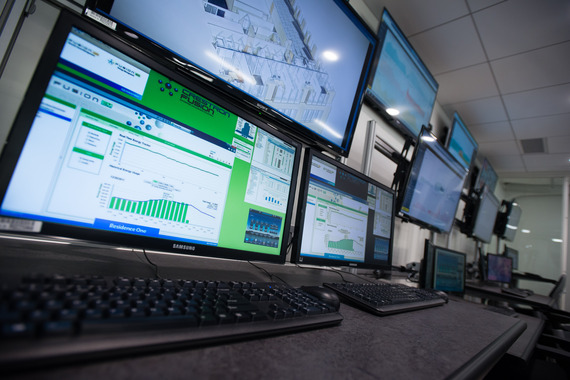 Wellness will continue to be at the heart of workplace design. Evidence is building to show that physical space has the potential to add measurable value to the health, well-being, productivity and happiness of building occupants. Scialla closes with his generous and emphatic view on the issue: "By placing people at the heart of design, construction, operations and development decisions, we have the ability to add value to real estate assets, generate savings in personnel costs, and enhance the human experience. We truly believe that health is a right not a privilege."
This article originally published in Workplaces Magazine July edition and can be found at this link.
About the author: Amanda Schneider is a trends researcher, blogger for the Huffington Post, and the founder of Contract Consulting Group , a consulting practice serving the Contract Interiors Industry focused on business strategy, market research, and marketing content development.
Related
Popular in the Community