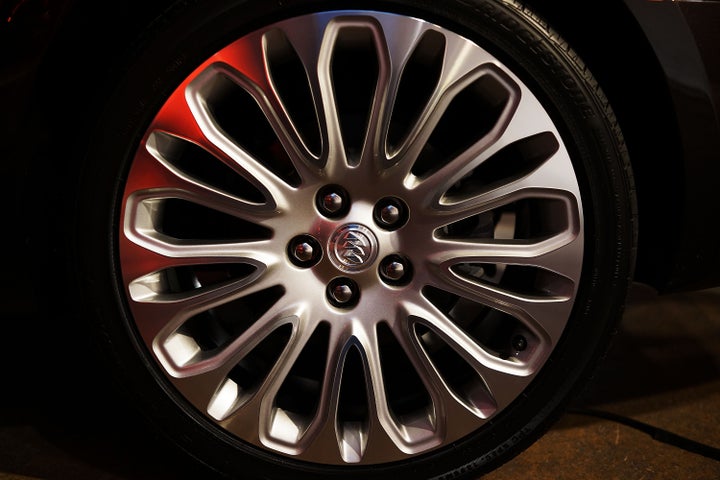 In this blog, I'm introducing you to Jay Rogers, CEO and co-founder of Local Motors, an open-source automotive design company that uses the power of the crowd to innovate a 100-year-old industry.
My personal fascination with the power of the crowd has been growing: Exactly what can a "crowd" accomplish? We know crowds can raise billions of dollars, create Wikipedia, and even design and build small autonomous drones. But how about something large and complex like designing a new car, and maybe someday even a spaceship?
You can imagine my enthusiasm when I met and interviewed Local Motors CEO Jay Rogers at Singularity University, where he filled me in on the remarkable ability of the crowd to reinvent the design and manufacture of cars.
Local Motors currently engages a crowd of more than 30,000 members who are passionate, knowledgeable and capable of automotive design. This could not have existed before the exponential tools and technologies that allow virtual communities to come together to share, manipulate and visualize large data files. Local Motors takes something traditional -- old-fashioned craftsmanship -- and brings it into the new millennium.
In Local Motors, Jay Rogers has drawn on the creative power of a global community of car lovers, designers and innovators to revolutionize automotive design (and product design in general). The company co-creates autos, as well as automotive parts and other products such as sneakers. It is best known for its Rally Fighter off-road race vehicle, which also happens to be street legal.
Jay has a fascinating and rich background. He served for six years in the United States Marine Corps, where he was an Infantry Company Commander. Next he worked as a consultant for McKinsey & Co., then at a startup medical device company in the People's Republic of China. He is a graduate of Princeton University's Woodrow Wilson School of Public and International Affairs, and holds an MBA from Harvard Business School.
To begin our interview, I asked Jay about the origin of Local Motors. "I always thought I would be building cars," he said. "But unfortunately I found that there was no place in the traditional university system for building cars and my dream, early on, never materialized. Then, while I was at Harvard for business school I met two professors who opened my eyes to what was possible: Karim Lakhani and Eric Von Hippel." Lakhami taught Jay about open-source innovation and Von Hippel taught him about the democratization of innovation. Von Hippel taught Jay that end-users, rather than manufacturers, drive innovation. Jay became fascinated with the notion of taking consumer-derived ideas and putting those things forward as future products.
The next pivotal moment in Jay's road to Local Motors was the day that he was introduced to the Threadless co-founders. "When I met Jake Nickell and Jacob DeHart, their model of creating an online community to design and market T-shirts completely inspired me," he said. "These guys set out with the goal of figuring out a better way to make people want to buy an individual shirt. They figured out that if the shirt is attractive enough, it's not about how little it costs, it's more about how unique it is, and can I own a part of that scarcity."
Effectively, Threadless is a site for crowdsourcing the design, marketing, production and purchase of T-shirts. "Modeled much on Threadless, Local Motors is a marriage of two concepts. It's about the personalized, crowd-powered design of automotive ideas, as well as the local, small-scale manufacturing of those unique concepts," Jay continued.
When I asked Jay what made Local Motors succeed, he provide three key touchstones that have driven him:
1. Don't be hampered by antiquated production models: "It's incredible," began Jay, "how hampered the traditional auto manufacturers are by antiquated approaches. Many of America's most advanced plants still using approaches that would be familiar to Henry Ford. For example, I went on tour of a Dearborn truck plant, part of a new Ford complex. It was completely empty. I asked, 'What's going on?' It turned out to be the year-end changeover," which can last between a day and a month -- during which time the union workers cannot do anything. By contrast, the electronics and the software in cars can be changed in a day." Jay lamented how certain union regulations and physical production cycles can cause such inefficiencies.
2. Learn how to be profitable even for small-production runs of unique "kit cars": "One of the keys to Local Motors' success was figuring out how make things at a low tooling cost, and making money even for low production runs. I was first inspired by this approach when I visited Factory Five Racing, an automobile company that designs and manufactures assembly kits for cars," remembered Jay. "Factory Five had sold 2,000 cars a year and was profitable even with small-batch, homemade cars."
3. Help people live their dream: More than 80 percent of the people who study automotive design do not work in the field. "The administrator of a famous design school astonished me with the stats," said Jay. "The dirty secret is that only 17 percent of the design students who dream about designing cars will get a job in the automotive industry. My favorite story involves a graduate from one of the better design schools in France who was unable to find work with a car company and ended up playing Santa Claus at a mall in France, and then got a job at a slaughterhouse. This man kept in touch with automotive design through the Local Motors site, and eventually, a Local Motors community evangelist got in touch with him and offered him the opportunity to design a car. We help people live their dreams."
Local Motors, through its online global network, represents the chance of fulfilled dreams for designers who would otherwise not have this opportunity. "My message has always been that if you think you can build a complex cyber-mechanical system, you can probably do it better with a large group of people who you plant a flag, give them a vision, organize them, respect them and engage them and then together you'll chase your dreams. That's what we do."
In my next blog, I'm going to look at how Jay was able to build this remarkable community at Local Motors, the crowd's involvement in design, and the use of competitions to drive innovation and foster fellowship.
NOTE: Over the next year, I'm embarking on a BOLD mission -- to speak to top CEOs and entrepreneurs to find out their secrets to success. My last book Abundance, which hit No. 1 on Amazon, No. 2 on the New York Times and was at the top of Bill Gates' personal reading list, shows us the technologies that empower us to create a world of Abundance over the next 20 to 30 years. BOLD, my next book, will provide you with tools you can use to make your dreams come true and help you solve the world's grand challenges to create a world of Abundance. I'm going to write this book and share it with you every week through a series of blog posts. Each step of the way, I'll ask for your input and feedback. Top contributors will be credited within the book as a special "thank you," and all contributors will be recognized on the forthcoming BOLD book website. To ensure you never miss a message, sign up for my newsletter here.
Popular in the Community