If you've been watching the debates or keeping tabs on anything Donald Trump has said this campaign season, you may have noticed that Trump hates things that aren't made in America.
Or, more specifically, he hates that companies are moving their manufacturing jobs to China or Mexico. "Our jobs are fleeing the country. They're going to Mexico," Trump said in the first presidential debate. "They're going to many other countries." To counteract this, Trump has pledged a 45 percent tariff on imports from China if he becomes elected.
But Trump is a businessman, which means that he himself has made the exact decision many businesses make — one that utilizes the cheaper manufacturing systems abroad versus finding a way to do it in the United States. As he said in the March 10 GOP debate, "Frankly, because of the devaluations that other countries...it's very, very hard for our companies in this country, in our country, to compete. So I will take advantage of it; they're the laws. But I'm the one that knows how to change it."
So how many of Trump's products — campaign-related and otherwise — are actually manufactured in the United States? Despite claiming on March 3 that he will move his clothing collection to the United States and that he's been "doing it more and more," the results are still mixed. Take just five examples, below: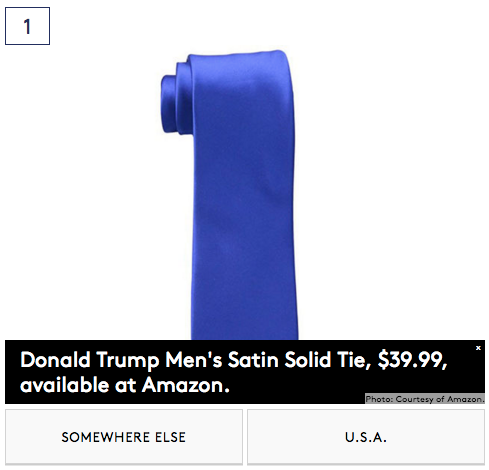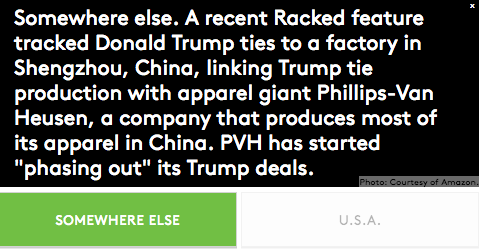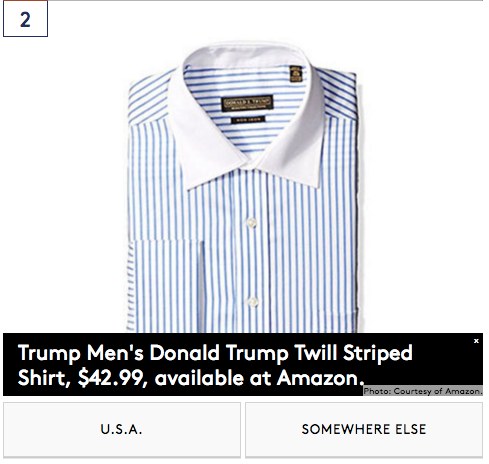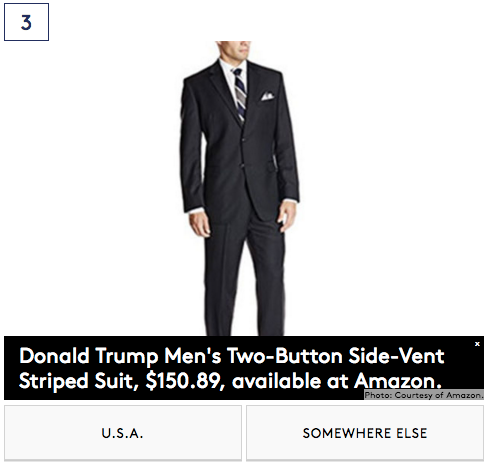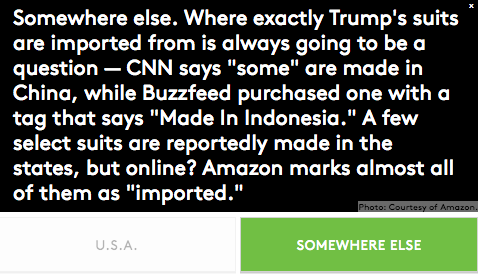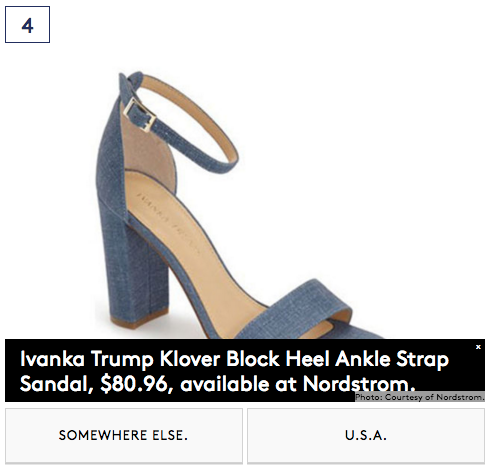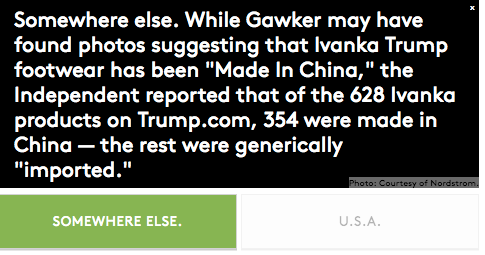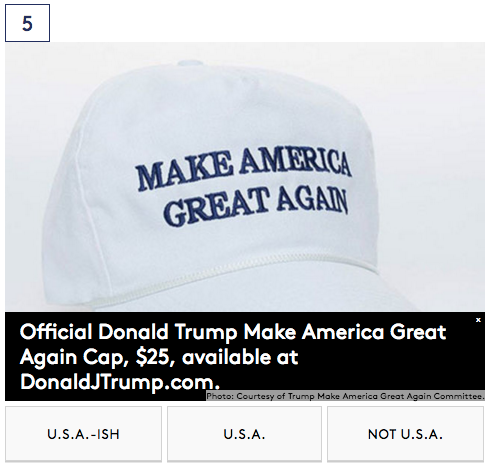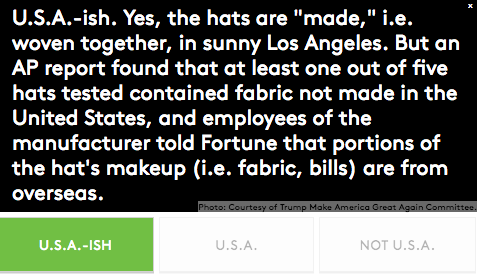 Surprise, surprise — many Trump products, as well as Ivanka Trump products, are imported. According to an August Washington Post report, Trump shirts were manufactured abroad in countries such as Bangladesh, China, Honduras, and Vietnam. Suits, despite some being marketed as "Made in the U.S.A.," sported labels saying Indonesia. Trump glasses? Also made in China — as were Trump Home pieces like mirrors and wall decorations. Trump has affirmed that, yes, his ties are made in China, telling ABC News in June, "Unfortunately my ties are made in China, and I will say this, the hats — 'Make America Great Again' — I searched long and hard to find somebody that made the hats in this country." A Trump campaign statement sent to CNN also broadcasts a very similar message.
"Mr. Trump has had a relatively small but extremely successful clothing business," the statement reads. "He has been very open about the fact that most of these products are unfortunately not manufactured in the United States due to the extreme currency manipulation by countries like China that make it nearly impossible to compete and manufacture these products in America."
Some items do pass the "Made in the U.S.A." test, per the Washington Post — Trump water, bedding, and cologne. Meanwhile, Trump campaign hats are labeled "Proudly Made in U.S.A.," although the AP found that at least one hat tested was made from fabric with unspecified origins. Trump's response: "I pay a good price for that hat. If it's not made in the U.S.A., we'll bring a lawsuit."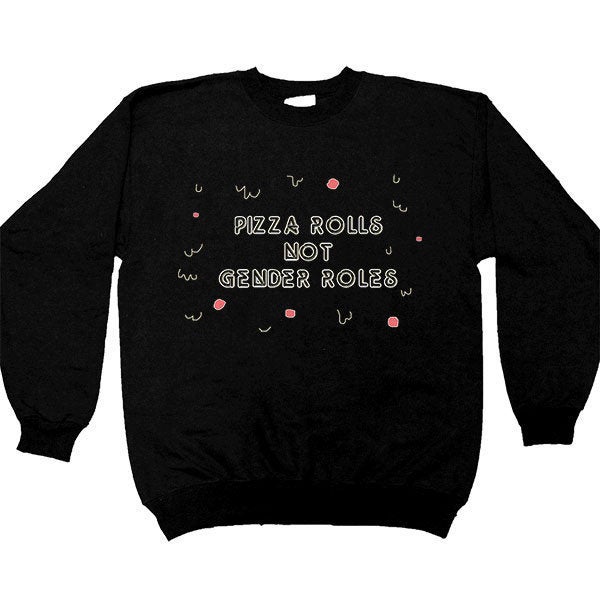 Outfits That Snap Back At Donald Trump