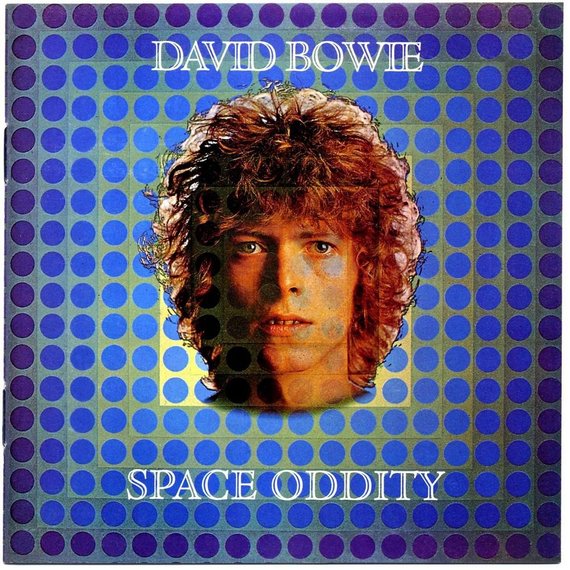 I grew up in what seemed like the media capital of the world, so everything David Bowie did got at least a few minutes of New York news time, even if the local TV hosts mocked his Ziggy costumes or just were quietly at a loss for words. He was also in all the newspapers and in Rolling Stone and the Village Voice, both of which my brother read.
But it wasn't until the mid-70s when I started dating a huge Bowie fan that he took root in my imagination. We dated for two years and she introduced me to Aladdin Sane, Hunky Dory, The Man Who Sold the World, and Pin Ups (which is way under-rated). None of our college friends were into Bowie--he was too outré. But that's why I loved him. I was a good boy and he was a rebel, rebel.
More than that, he was mine--he wasn't a musician I had "inherited" from my brother who had an enormous record collection of everyone from the Byrds and Dylan to the Mamas and Poppas to Cream and beyond. There wasn't anyone I listened to he hadn't heard first.
"All The Young Dudes" could have been written about me: "And my brother's back at home with his Beatles and his Stones..." Much as I enjoyed their music, they were hand-me-downs, they'd already been claimed. But my brother wasn't into Bowie who was claiming me, singing to me, seducing me. "Fill your heart with love today, don't play the game of time." Okay, I would try that.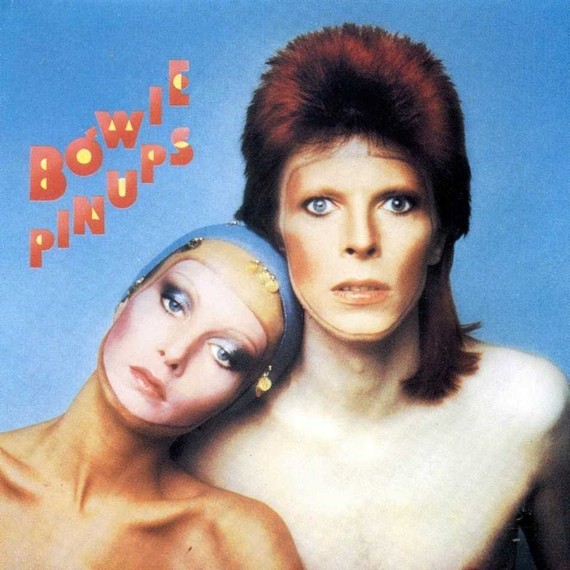 As a budding writer, I found his lyrics amazing, complex, opaque, inspiring, and flat-out wonderful (only Roxy Music could come close). The haze of ambiguity around his sexuality was also appealing. His music, of course, wasn't like anything anyone else was putting out there and each album was wildly unpredictable. And through him, I came to enjoy artists he produced: Lou Reed, Mott the Hoople, and Iggy Pop.
Don't ask me why my girlfriend didn't own The Rise and Fall of Ziggy Stardust and the Spiders from Mars--I got into that gem in graduate school. But there was enough in what she turned me on to for me to fall in love with, memorize, and dream about. Bowie appeared on TV interview shows, in magazines, and I was a complete fanboy, reading everything I could about him.
My favorite TV interview was the one in which a host kept asking him about Mick Jagger and Bowie was clearly doing his best not to snarl. As the New York Times put it today, "Bowie wrote songs, above all, about being an outsider: an alien, a misfit, a sexual adventurer, a faraway astronaut" and the interviewer was foolishly trying to bring him down to earth with pedestrian questions.
When he moved into plastic soul with Young Americans I was blown away and his Radio City Music Hall concert for that album was spectacular, as good as the Stones concert we went to around the same time. When we left that mind-blowing evening we ran into a friend who was rambling on about Brian Eno, and it wasn't long before Low and Heroes became two of my favorite Bowie albums.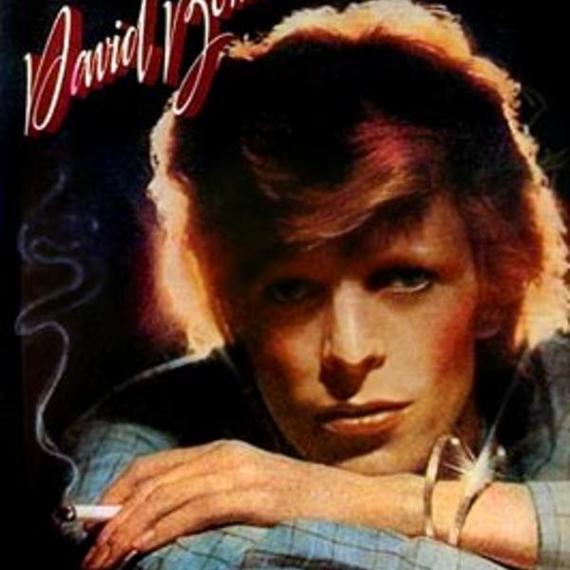 Bowie was so much a part of my life, my inner soundtrack, that I even wrote a short story about him that appears in my second collection Secret Anniversaries of the Heart. I confess I mostly lost touch with his music after Let's Dance, which brought him the worldwide acclaim he wanted, but seemed less complex and compelling than what he'd written before that.
Doesn't matter. This morning I'm thinking of how he'll keep influencing musicians and film makers for years to come, the way his music was woven so brilliantly into Moulin Rouge.
I'm thinking of how freaking incredible it was to play Diamond Dogs the first time. That howl!
I'm thinking I need to see The Hunger again.
And I'm thinking that "we can be heroes...just for one day."
Lev Raphael is the author of 25 books in genres from memoir to mystery which you can find on Amazon.
Calling all HuffPost superfans!
Sign up for membership to become a founding member and help shape HuffPost's next chapter