If you're a small business owner, you have plenty of things to juggle. Keeping track of your business' expenses is one of these very important tasks, but it can be daunting to track down every little purchase. This is where credit cards come in handy – after all, referencing a convenient card statement can trim a lot of time off of your monthly reconciliation.
However, there is a big difference between the personal credit cards on the market today and the business-specific products that you'll come across. Some people simply can't find what they want (or need) in a small business credit card or don't want to deal with the hassle of a switch. So, can you put your business spending on your personal card instead?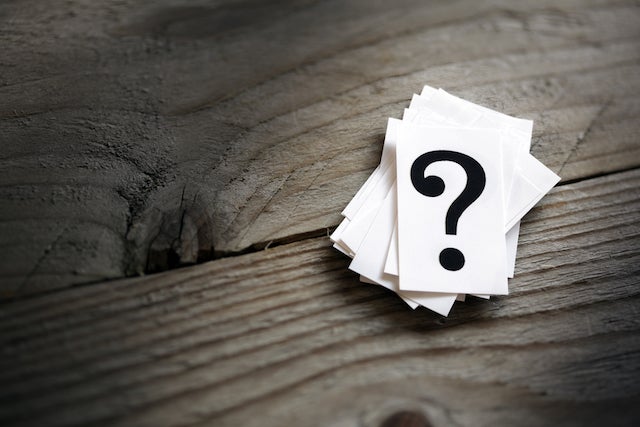 If you're asking whether you're allowed to use a personal credit card account to make business-related purchases, the answer is yes. However, doing so can lead to quite the headache later, and may not be worth the trouble.
Why You'd Want to Use a Personal Credit Card
There are a few good reasons why you might be considering a personal credit card for business use. Here are a few of my own, which I've found to be true for many other businesses asking the same question.
As a small business owner myself, I have found that my personal credit cards typically earn way better rewards than the business cards I've carried. So, for the first few years, I used a personal card to cover all of my company's purchases.
Personal credit cards often come with more flexibility for cash back rewards than their business-related counterparts. For example, my daily go-to card earns me 2% back on everything I buy, no matter what or where. I combine this with my second-best personal card, which offers rotating categories, where I earn 5% cash back on things like gas or groceries. Between the two, I earn a ton of rewards each month on the things I'm buying anyway.
In contrast, my business credit card is pretty vanilla. Sure, I earn 5% cash back in specific categories (office supply stores and cell phone service), but my spending between those two is very minimal. I also earn 3% back in one category from the next tier – I can choose between things like airfare, hotels, software, or shipping expenses – but those aren't regular expenses in my line of work.
Everything else I buy on the business card? I earn a mere 1% back. No, a 1% difference doesn't sound like a lot. But it can really add up over the years.
Some personal cards also offer incredible sign-up bonuses for new cardholders, which you may want to snag. Take, for instance, the Chase Sapphire Preferred®: when you sign up for this card and spend $4,000 in the first 3 months, you'll automatically earn 50,000 bonus points. This is equivalent to a $625 credit toward travel when redeemed through Chase Ultimate Rewards.
If you're looking to build up or improve your credit history, a business credit card isn't likely to help much. In fact, these cards rarely affect your credit at all, unless you make a misstep.
While business credit cards do take into account your personal credit history when you apply, they rarely report your account activity to the consumer credit bureaus. This means that if you are hoping to build up your score with months of on-time payments and a bump in available credit, you may be disappointed. For that, you'll want to use your personal credit card instead.
Of course, if you make a mistake with your business credit card – such as a late payment or worse, a charge-off on the balance owed – you can bet that it'll quickly show up on your personal credit history.
You Want Consumer Protection
If you have a personal credit card, you are protected under the CARD Act. This act, enacted in 2009, protects credit card consumers against a number of policies and business practices that were unfair and even unethical.
For example, one such practice, that is now protected by the CARD Act, is the adjustment of interest rates. Today, credit card companies are required to give consumers a minimum of 45 days' notice before increasing interest rates on their account.
However, business credit cards aren't under the CARD Act umbrella. While some companies will extend these same courtesies to their business cardholders, they aren't required by law to do so. This means that, theoretically, the interest rate on your business account could shoot up overnight, without warning.
In addition, the CARD Act sets limits on the fees that credit card companies can charge consumers for making a late payment. This limit does not apply to business accounts, however, and your late fees could be astronomical in comparison.
Why You'd Want a Business Credit Card
Of course, business credit cards have their perks, too. If it's been a few years since you've shopped around, or you're just now opening up to the possibility for the very first time, you might be pleasantly surprised.
A business credit card could be exactly what you need to make your company – and your finances – run smoother than ever. Here are a few reasons you'd want to open that new business account.
You Don't Need to Have a Traditional Business
Have you held off on getting a business credit card because you think you're too small of a company? Well, it's time to change that mindset.
It doesn't matter how small your business is… you can still get a credit card for it. Whether you have five employees or are a one-man show, it doesn't matter. You can still snag a new card.
It also doesn't matter if your business is "traditional" or not. You can have a brick-and-mortar or run a shop out of your garage. You could even be a freelancer/sole proprietor and still get approved for a new business account. You'll just need to provide a DBA (Doing Business As) with your application.
It Doesn't Report to Your Personal Credit
As mentioned above, a business card typically won't impact your personal credit report on a regular basis. Depending on your current credit situation and how your business plans to use the card, this may be ideal for you.
Aside from the initial hard pull to determine creditworthiness, you're unlikely to see the account reported to your consumer credit history each month. Yes, business credit cards are usually reported to commercial credit bureaus and will build up the business' credit history. However, unless you're seriously delinquent in payments or the account's debt is charged off, you probably won't ever see it mentioned when you pull your own report(s).
You Can Double Up On Bonuses
If you are already a consumer of a particular credit card company, it's unlikely that you'll be able to get a sign-up bonus from them… even if you open another account with a different card product. Sometimes, you can try again in a few years after closing your existing account, but even that's not guaranteed.
So, if your favorite company is offering an incredible bonus for new cardholders, you're out of luck. Unless, of course, you're talking about a business account.
That's right: most credit card companies that offer both personal and business card products will allow you to "double dip" with bonus offers. If you're already a customer on the personal credit card side, you can often open a new business account for your company and snag the offer there, too. And vice versa.
If you're not a customer of that company yet, you can open both accounts (if needed) and rack up bonus offers from each. This can mean introductory APR offers for both personal and business lines of credit, as well as added rewards and cash back.
Some of The Business Credit Cards Are Pretty Great
Business credit cards have come a long way in recent years. In fact, many of them offer rewards and perks that rival even the best personal credit card products. Just take a look at what you (and your business) need most.
Want a whopper of a sign-up bonus? Look into the Chase Ink Business Preferred Card. When you open an account and spend $5,000 within the first 3 months, you'll earn 80,000 bonus points. Redeem these through Chase Ultimate Rewards, and you'll have $1,000 to use towards travel expenses!
Is it important that you avoid an annual fee? There are plenty of free cards out there. Check out the American Express SimplyCash® Plus or the Chase Ink Business Cash card.
Does your company spend money in different categories each month? Then a rewards-across-the-board card might be right up your alley. (Check out the Capital One® Spark® Cash Select for Business!) Do you travel a lot for work and want to optimize those expenses in the form of earned miles? Look at the Business Gold Rewards Card from American Express OPEN.
Decide whether cash back, annual benefits, fees, or introductory offers are your focal point. No matter what, there is sure to be a business credit card product to suit you.
So Which Is the Right Choice?
Whether you choose to use a personal credit card for your business expenses or open a dedicated, business-branded credit card account instead, the answer depends on you and your needs. Take a look at how your business spends money and where it will most benefit.
If you need to pay off debt, look into a credit card that offers an introductory balance transfer period. That way, you can pay the balance down sooner (and for less), without added interest. If most of your company expenses are in one or two categories, find a card that lets you capitalize on those purchases in the form of earned rewards.
At the end of the day, it doesn't entirely matter whether you use a personal or business credit card product for your company's expenses. All that matters is whether it best suits your needs.
However, I have one more important suggestion: don't mix the two! Regardless of whether the credit card says "business" on the front or not doesn't matter to your accountant or even the IRS. It won't make a difference to your company, either. What does matter, though, is whether all of the spending on that account is business-related.
In order to spare yourself some serious headaches later on – especially in the case of an audit – it's important that the credit card is dedicated to business spending only. Don't mix personal purchases with those related to the company, even if you plan to separate them out later. It will not only add to the confusion come reconciliation time, but it could raise some tax-related eyebrows if the IRS ever came calling.
Popular in the Community