I got my first tattoo while living in Venice, California, in 1996. I was 53 years old, long before Baby Boomers had an inkling that tattoos were not just for bikers. Getting a tattoo was never going to a topic for discussion in the boomer generation.
Several years prior to living in Venice, I had a breast biopsy that revealed a fibroid tumor (the mammogram didn't reveal the tumor because it was out of film range). My internist told me it was probably benign, and it was, but it did measured about 3 centimeters. I named it Gus.
Instead of suturing the area, the doctor used staples and it left permanent scaring. It looked like needle marks. Every time I wore something with a low cut neckline, you could see scar tissue and the indentation at the top of my right breast. Ugly!
In the heart of Venice
It occurred to me that I could cover the scars and minimize the ski slope appearance by getting a tattoo. It was cool to meet an attractive and inspirational Australian who created a design of a rose on a vine that linked the staples in an artistic manner.
By the time I was 60, I decided that the tattoo wasn't finished and consulted my next tattoo artist, a very famous artist in Los Angeles who suggested another rose and another vine to complete the landscape. I also asked Zulu to give me the symbol of OM somewhere below my belly button. In the meantime, my younger son was home from college, saw my first tattoo, and had a conniption fit right on the beach at Malibu. "How could you, Mom?"
I dance Argentine tango and the dance embrace is on body - up close and personal. When men saw my tattoo, they were flummoxed; when women saw my tattoo they couldn't get over how I had the guts to do it, especially in that delicate place on my breast, especially at my age. I thought nothing of it because my staples and indentation were history.
Since then, I've gotten another tattoo to compliment my Om - a sacred lotus flower in neon orange and yellow also below my belly button. I had just broken up with my last boyfriend and was feeling liberated and frisky.
Tattoo Nation
Today tattoos are ubiquitious. I now live in Austin where practically everyone but uptight squares are into tattoos. Entire bodies are covered with "ink;" even my best girl buddies now in their 60s are hunkering down on the trend.
One of my male friends who doesn't understand the concept of tattooing and would never, ever date a girl with a tattoo (that limits the female population in Austin for sure) asked me why I got tattoos. Translated: how did I get up the nerve to do such a far out, ridiculous thing? I didn't tell him I'm ready to get another one at almost 72. It seems a fitting birthday present to myself.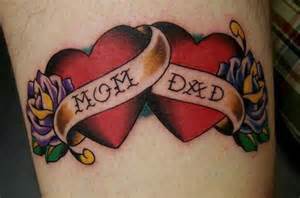 In the event someone else was going to ask me the same thing and look at me like I wear the "Scarlett A" in public, I complied a list of 5 things women and men should have mentally locked down before they ever enter a tattoo parlor:
1. You've got to trust someone in life.
It might as well be your tattoo artist. He's probably more trustworthy than your ex boyfriend or maybe even your brother. It all starts with a belief - a belief in someone who even for a brief 2 to 3 hours can honor your wishes completely, communicate with you clearly and create his version of your version of artistry. You can truly feel blissful when you walk out of the tattoo parlor.
2. It's a confidence builder.
Some people thought I was crazy, some people thought I was brave and some people thought my tattoo was a symbol of being a rebel and in order to give my sons and my brother a shock. Maybe it's all three reasons, but it's my statement of who I am in solidarity with others who have had the confidence to be true to themselves.
3. It will change your perspective about your body.
Most people have body-imaging problems. We think we're too fat, too skinny, not proportioned properly. But no matter how you feel about your body, it's just a body so take pride in it! And it's yours to do what you want with it. So dare to make a statement about it and it might change how you feel about your body. Embrace that change and be delighted.
4. It's a way to keep building your wins.
Getting a tattoo is your achievement. You don't have to compare your artistry with others because your individual and special tattoo signifies your ability to take yourself out of your comfort zone and do things that are a little bit frightening to do. It's an achievement of wins that will always be visible.
5. You are joining a tribe as old as mankind.
Tattooing is as old as mankind, dating back to almost the Neolithic times. Tattoos can symbolize identity, manifest a philosophy, and make a tribal statement of purpose. You get a tattoo and you become part of a tribe that bears witness to the history of man. It may be just a tribe of one or of the many, but your artistic ink says you are proud of your bravery, courage and individualism.
My tattoos remind me of who I am and what I'm proud of: I'm giving my best in life, I didn't hold back and I'm focused on my achievements with my rebel sense of self.
Joan Moran is a keynote speaker, commanding the stage with her delightful humor, raw energy, and wealth of life experiences. She is an expert on wellness and is passionate about addressing the problems of mental inertia. A yoga instructor and Argentine tango dancer, Joan is the author is Sixty, Sex, & Tango, Confessions of a Beatnik Boomer.

Visit her website: www.joanfrancesmoran.com.
Follow Joan on Twitter: @joanfmoran
Calling all HuffPost superfans!
Sign up for membership to become a founding member and help shape HuffPost's next chapter