I picked up a book called '1000 places to visit before you die' today and discovered one of my recent trips had made the cut, specifically my excursion down the Amazon River.
I had, in fact, done the trip twice.
For those of us used to ease and access of freeways, it may be difficult to imagine what it is like to live in one of the many places on this planet that can only be accessed by boat or plane. For the people living along the Amazon River in the Brazilian states of Amazonas and Pará, this form of travel is the norm.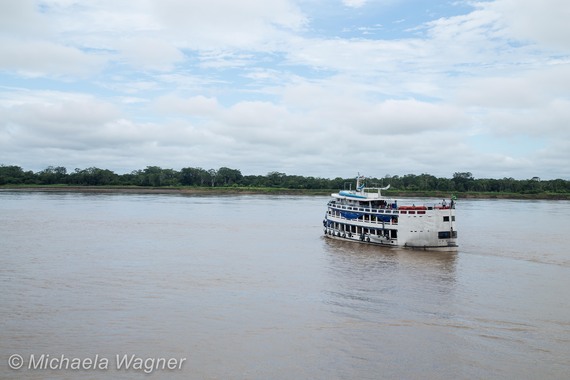 It's probably a journey unlike any you've ever taken, but before you go and imagine some crazy jungle scene, let me tell you it's not like that.
The ships aren't exactly in tip-top shape, but they certainly aren't in danger of sinking and there's electricity, a kitchen, snack bar, and acceptable bathrooms. What's most distinctive about the ride is that instead of seats everyone hangs about, quite literally, in hammocks. There's two to three levels, depending on the ship, with space for around 100 hammocks.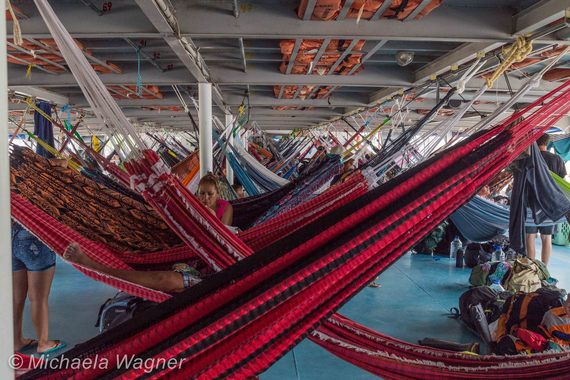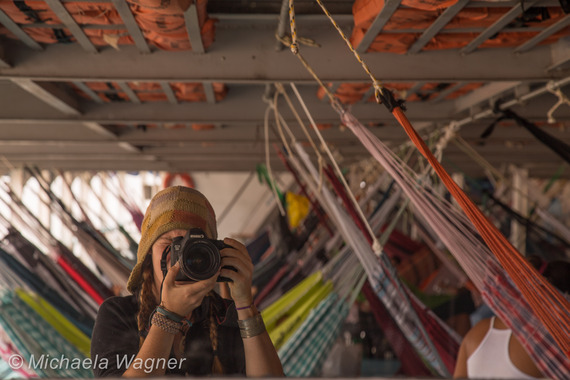 Not being from Brazil, I had to purchase my one before the trip, for around 20 reals; it's a good investment in this region as people seem to spend about half their time in them and always have a place to hang them up. The concept might seem strange, but I certainly enjoyed it more than any of the buses I've taken in South America, as you are free to move around the boat and have a much better view.
The first leg was from the triple border between Peru, Colombia, and Brazil, where I boarded a ship in the town of Tabatinga to make the four day journey to the capital of the Amazonas state, Manaus to meet a friend. About a month later we would take the more traveled route between Manaus and Belém, capital of Pará. Most tourists choose to make a stop in Santarém to break up the five day trip. There's boats heading in both directions, though going east to west is more expensive and takes longer as the boat goes against the current.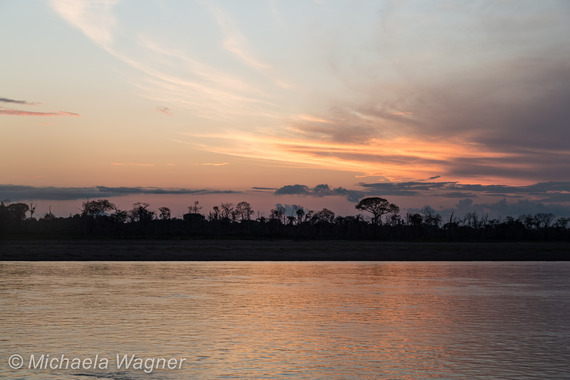 There's something very romantic in the idea of floating down the river, reclined in a hammock while the golden afternoon light, reflected by the mighty waters, races along the walls. It's a good time for reading, writing, or planning the next steps of your trip. Of course, being on the boat for so long could sometimes get monotonous, but I was well rewarded with some of the most striking sunrises and sunsets I've ever seen.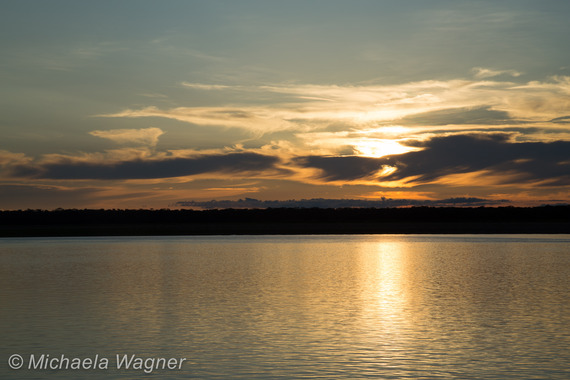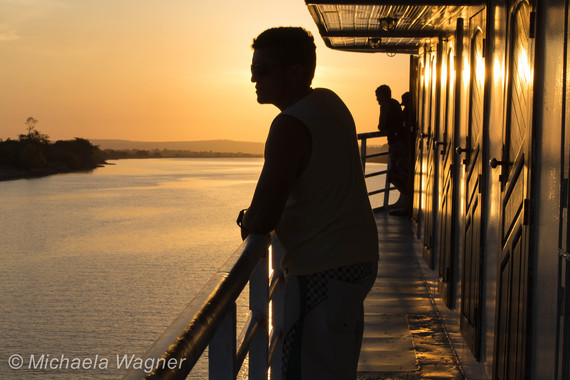 Between Manaus and Pará the boat also passed several river communities with all the houses propped up on stilts, popping out from between the trees, and people moving about exclusively by little boats. For anyone looking to really get off the beaten track, stopping at the small towns situated along the river and heading further into the actual rainforest is a great bet.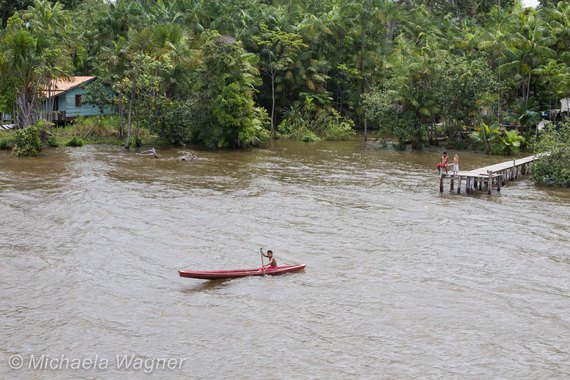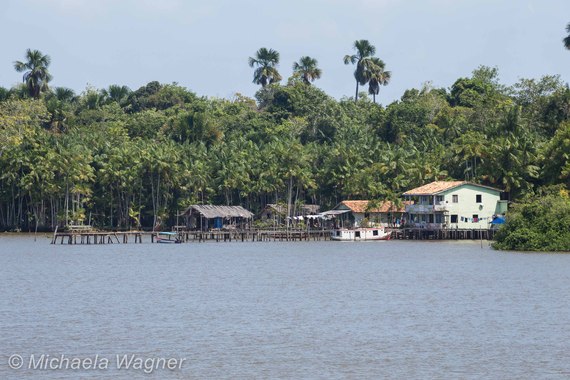 This isn't a trip for the everyday tourist who can think of nothing better to do than visit the almost cliché Jesus statue perched on a mountain side in Rio, but rather for the adventurous explorers who want to see more of Brazil and its immense diversity. The boat is by no means a hotel with any kind of decent rating, though there are a limited number of rooms if you want to pay extra. Between Tabatinga and Manaus the food was included in my ticket; it wasn't good food, but it was food, which was preferable to the Manaus to Belém portion where almost equally bad food was available for purchase. We chose to bring our own combination of crackers, fruit, and random items we thought would last well.
If you don't think you can quite make it down to some of these remote places, you can live vicariously through my experience. Here's some videos I made from Tabatinga to Manaus and Manaus to Belém.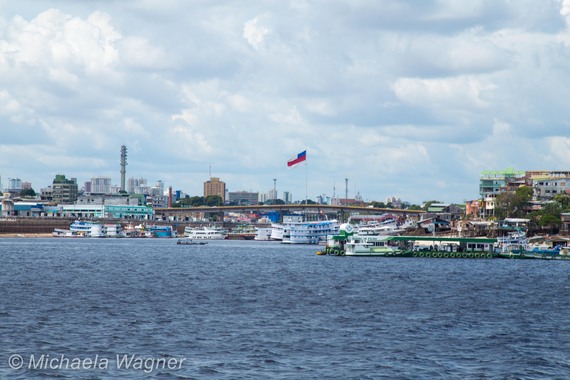 Popular in the Community