Nutritionists and the company's director of menu innovation weigh in
I remember a baby blue Volkswagen Beetle, my mother's car when I was 2 or 3. Society was not as smart as we are today, so I was napping in the luggage compartment in the back seat (and that was not illegal). I distinctly remember waking up, informing mom that "I smell my hamburgers!" then raising my head to peek over the seat and indeed seeing the iconic Golden Arches looming overhead like the gateway to Valhalla.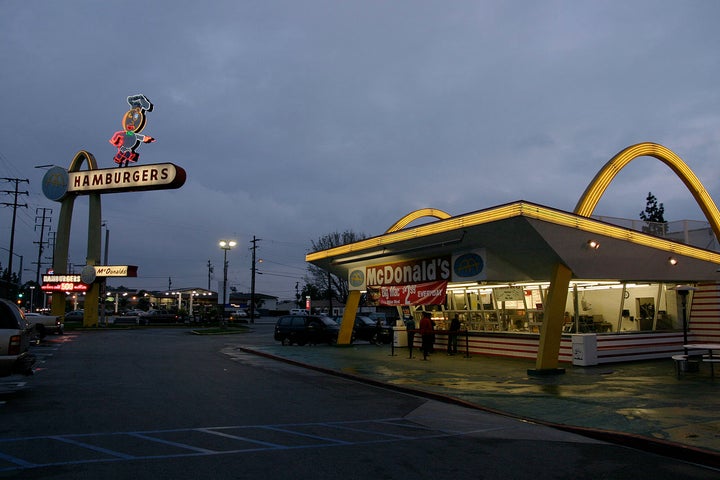 A minister's son, I spent my childhood in a series of small Southern towns – we always judged whether the burg we were living in at any particular time was big-time or country bohunk by the presence or lack of a McDonald's. As a teenager with a fresh driver's license, my Friday nights were spent circling through the parking lot of the Conyers, GA McDonald's, along with every other kid in town in a parade that only ended periodically to go in and grab another burger or shake.
Flash forward a few years; it's the 1990s and I'm a parent myself. My 3-year-old is a Happy Meal fanatic, obsessively collecting every toy in every series that came along. As he got older, the annual McDonald's Monopoly game meant we'd be dining there at least twice a week to get more game pieces.
One-in-eight of us has worked for McDonald's at some point. The company is the world's second-largest employer after Walmart. It is the single largest purchaser of beef, pork, potatoes and apples in the United States.
That's the McDonald's I grew up with. If you have grown children, your experience is likely not dissimilar. McDonald's was a destination. McDonald's was an institution. McDonald's was America.
Then something happened. Science showed first that the beef tallow Mickey D's fried those unquestioned world's-best French fried potatoes in was sketchy. More science explained how horrible for us certain kinds of fats were. As evidence mounted, nutrition began to matter as much as flavor for the first time in American history.
Suddenly, McDonald's had a black eye. Or two. And while the company never once held a gun to anyone's head and forced them to order a super-sized combo, society had painted a bullseye that directly overlapped those famed arches.
Did McDonald's Invent The Clementine?
None of that happened in a vacuum. McDonald's was paying attention. Starting almost 20 years ago the company began making menu tweaks that created a more food-forward, wholesome balance. It's a process that has continued for two decades. Fresh produce elbowed its way onto the menu alongside those famous burgers and fries.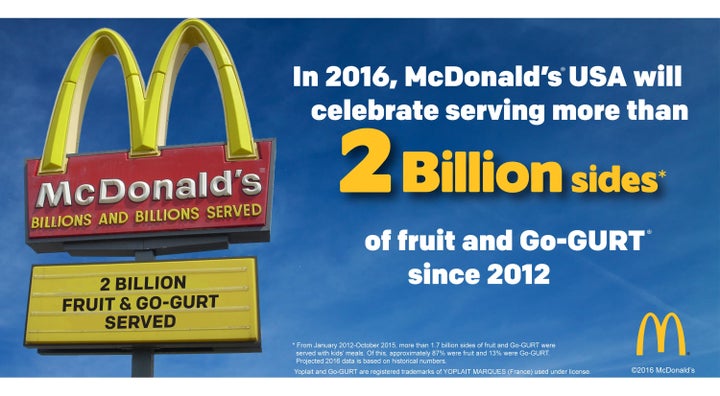 McDonald's almost singlehandedly created the market for clementines — "Cuties," which have in turn first dominated then cannibalized the rest of the grocery store citrus category — when it introduced the seedless easy peelers to its kid-friendly Happy Meals in 2012. A new line of salads rolled out in June 2016 ditches the iceberg lettuce of old for a mix of ingredients any salad aficionado or produce manager would approve of. Sandwich toppings include spinach; kale was recently introduced as an option. Smoothies and parfaits are made with U.S.-sourced and -grown fruit picked by hand six days a week. Even the classic fried apple pie has evolved into a baked pastry made with six kinds of American apples.
And people still carry a perception that nothing good with food happens beneath the Golden Arches, that Ronald McDonald is a scheming corporate robber baron secretly in partnership with the Hamburglar to destroy us all.
A Lot of McNuggets: $25 Billion In Annual Sales
That doesn't mean we're not eating there. McDonald's sales peaked at an all-time high of $28.1 billion in 2013; last year's total was $24.6 billion (part of that revenue drop is due to the re-franchising or sale of some corporate locations – regardless, that's still a lot of McNuggets).
McDonald's is trying very hard to get your attention and correct some misperceptions. They're listening to customers and society at large. Since Steve Easterbrook became CEO in January 2015, McDonald's has continued to slim down, literally and figuratively. A menu that had ballooned to almost 200 items was trimmed to more manageable levels. Breakfast became an all-day choice. High-fructose corn syrup was removed from sandwich buns. Chicken McNuggets are now made with no artificial preservatives.
So what do dieticians and nutritionists think about Mickey D's changes? Well, they get a "Yeah, but we're cautious" thumbs-up.
"As a dietitian, I am happy to see the nutrition evolution of McDonald's menu. Small changes are steps in the right direction," says Mia Syn, MS, RD, head of Nutrition By Mia LLC and host of Good Food Friday on ABC affiliate WCIV-TV in Charleston, SC. "While I am happy to see produce continuing to make its way onto the McDonald's menu, I think these efforts can be directed elsewhere too, particularly the big ticket items like your Big Mac, McNuggets and French fries. These are the items that I believe consumers are seeking when they go to McDonald's -- not a salad or yogurt.
To really move the bar, Syn says McDonald's needs to focus on "achieving the same great taste that people know and love in these items while lowering saturated fat, cholesterol and sodium levels. Changing people's eating behaviors is difficult but doing what you can to improve what the majority are consuming is where a huge positive impact can be made in the health of billions of consumers."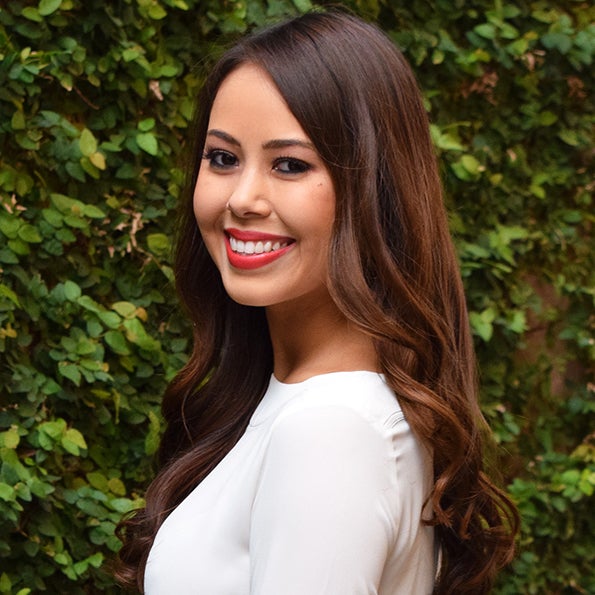 "They've got the options there but what are people really ordering?" asks Janet R. Wojcik, who holds a Ph.D., in human nutrition, foods and exercise from Virginia Tech and is Program Director of Exercise Science at Winthrop University in Rock Hill, SC. "Oftentimes people are going to fast food for a specific reason — if they're in their car a salad's not really going to work. Obviously you don't want to advocate driving and eating but people do. You can eat a burger, you can eat fries, but you can't really eat a salad."
Dr. Cindy Goody, PhD, MBA, RD, LDN, might sound like a perfectly named McDonaldland character. But she is the very real Senior Director of Menu Innovation – Ingredients & Nutrition for McDonald's USA. She arrived after several years as a retail and clinical dietitian for HY-VEE Food Stores, Inc. in Iowa City, IA. She is a scholarly author and has also served as a faculty member for the Culinary Institute of America and Harvard School of Medicine Continuing Medical Education.
When McDonald's is reviewing menu items or research, Dr. Goody is at the table. She develops plans that align McDonald's U.S. food and nutrition strategies; provides food and ingredient and nutritional science expertise and oversees nutritional information development and communication processes. .
She's no Mayor McCheese, but "as a member of the Menu Innovation Team — think R&D — I have the opportunity to inform what's goes into our food and beverage creations and how they're prepared," Goody says.
Fresh Evolution Started With Apple Slices In 2000
Goody traces McDonald's 'fresh' evolution of the past two decades back to the addition of apple slices to the menu in 2000 as a Happy Meal option (they became an automatic part of the meal in 2011). She's quick to point out that the company dished up more than 2 billion servings of fruit and low-fat dairy products in kids meals between 2012-2016.
"It's our customers who inform the direction we take," Goody says. "In 2012, customers kept telling us, 'We want something more…I want a piece of fresh fruit that's obviously portable, affordable, accessible and that my child can easily peel.' Voila: the Cuties clementine. Think about that journey, the amount of fruit we've been able to introduce into the American diet — 78 million Cuties have been served since they launched in 2012.
In the U.S. McDonald's offers a side salad in lieu of fries as part of an extra value meal. Fresh fruit gets play as part of items like a yogurt parfait. "We want to be mindful about what's available to us in the United States. We'll bring menu items on and off as it makes sense over the year.
"We've introduced different types of produce — last year at this time we updated our salad blend to include a variety of lettuces and baby spinach and kale and that all comes from our customers' evolving palates. Put simply, we're on a journey to be better. We have made a number of changes our customers can feel good about because we understand now more than ever that people care about their food – where it comes from, what goes into it, and how it is prepared."
Wojcik and Syn both say McDonald's menu items like salads pass the nutritional bar but, "as is typical in any restaurant meal, they are kind of higher in sodium — the only one that's really low is the side salad that doesn't have anything in it," Wojcik says.
Both nutritionists would like to see the company do a better job marketing healthier choices.
"Now how many people actually add the side salad over the French fries, I don't know," Wojcik wonders. "I'd like to see them a little more promoted, especially during peak summer travel. I would not normally steer towards a McDonald's; had I known they had a salad I could grab and go and take on the plane at the airport, that would help me."
Feeding The U.S. Population Every 11 Days
McDonald's serves 27 million people in the U.S. daily — the equivalent of feeding the entire population every 11 days. That being the case, Goody and her colleagues realize they actually have an opportunity to flip the script, to change the perception of McDonald's as the ultimate in junkfood to a force for better food around the world.
"It's really about using our scale for good – put a different way, it's like what the famous management guru Peter Drucker said about doing things right and doing the right thing," Goody says.
Drucker said, "Management is doing things right; leadership is doing the right things."
"When we hear from our customers, we're already starting to have those conversations [internally] about where customers are going to achieve a critical mass," Goody says. There is "a very fine balance between what our customers want and need. When we announced we would go to cage-free eggs by 2025 and 100 companies followed our announcement, that's a fine example of using that power for good. McDonald's has such a big impact in the industry."
Produce will continue to make its way onto the McDonald's menu – a partnership with the Alliance for a Healthier Generation, a joint venture of the American Heart Association and the Clinton Foundation, constantly looks for more and better ways to deliver fruit, vegetables and low-fat dairy to McDonald's diners.
"We're becoming more of a visual society. Think about the orange of a Cutie or Tuscan lettuce or a beautiful red grape tomato, carrots in salads — customers are telling us they want more color," Goody said. "We continue our beloved fruit and yogurt parfait made with lowfat vanilla yogurt and berries, a third of a cup of fruit total. The apple pies, they're hard to beat. The seasonal pies, again real fruit."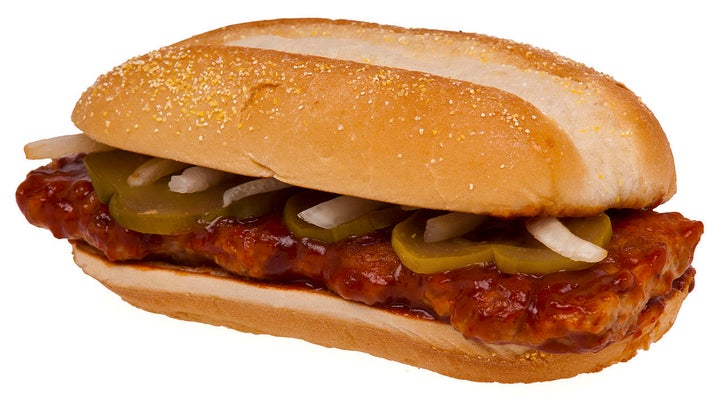 Nobody's making the argument that McDonald's will become a health food restaurant any time soon. But they do want to make sure you know you have options, whether that's an entrée salad and a side smoothie or a Big Mac and an order of fries.
"We have a variety of menu choices and a variety of portion sizes for most all appetites – flavor is very important to the customer and we'll continue to lead with a variety of flavors," Goody says.
Including the McRib, the sandwich that comes and goes and sets off waves of nostalgia and hype whenever it reappears?
"The McRib is legendary, just like the Shamrock Shake, from the '70s and '80s – I'll raise my Shamrock Shake to you," Goody joshes. "But really all food fits in the context of the diet, it's about really enjoying the foods you eat and being mindful of portion size."
Popular in the Community