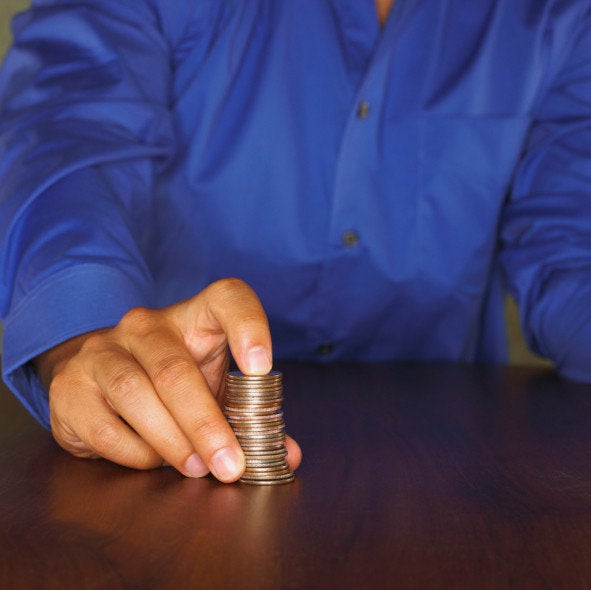 For the first few years of our marriage, my ex and I rode high on the blush of love and the warm fuzziness we felt for each other. Money, though sometimes in short supply, was never an issue. Our motto seemed to be, what's mine is yours.

Everything relating to money was established in both our names. This included our checking and savings accounts, our credit cards, the cars, and, of course, our home. So much in love were we, that we never considered doing it any other way.
And, if this sounds familiar, then you know the rest. You can go like this for years, naively thinking you'll always trust each other. Until one day, life happens and smacks you in the face. The next thing you know, you're in a mad dash to protect your money, your credit history and your good name from being drawn through the sludge by an ex, determined to have it all.
In fact, when it came to my marriage, the very first clue of the impending dissolution had nothing to do with the other woman. No. The first hint of betrayal was finding out that a substantial amount of money had been "mysteriously" withdrawn from our checking account. There had been no discussion about this, no warning. I had been away visiting my sick parents in another state and when I returned, I discovered that my ex had gotten his ducks in a row and had withdrawn funds from our account and opened a new one. In his name only. Oodles of dollars gone in a flash. And overnight, what had been ours for years, became suddenly, just his.
So, facing divorce, we used a mediator to help us distribute what little we had. At their request, I made lists of all our revenue and expenses. I documented everything. It's amazing how much information, lawyers need, even in mediation. The mediator helped us work out the child support and, because we had been married more than 10 years, an alimony agreement. As a stay-at-home mom, this was vital. I counted on the support and alimony to help pay the rent, childcare expenses, food and other basics.
But, let me be clear: using a mediator wasn't my first choice, as mediators, by nature cannot have the best interests of any one spouse. My ex had persuaded me to go this route, in order to make our divorce as amicable as possible. I agreed, since I didn't feel like I could afford a lawyer of my own, anyway, and I wanted to show I was a good sport.
Why? Because I'm pretty sure I was still holding on to the hope that if I did go along with his wishes, and trust his judgment, he would see the error of his ways and want me back. Of course, letting such hopes influence money matters is a big mistake. You can end up giving up a lot more than you bargained, simply because you're focused on pining for the love you had, and not on reality. Like having his wages garnished in order to guarantee the child support check arrives on schedule. That didn't occur to me, and the mediator didn't offer it as an option.
So, twice a month, my ex wrote me a check and sent it to me in an envelope in my son's backpack. Which meant, inadvertently, my child had become a divorce mule. This worked fairly well, until one day when the check didn't arrive. I searched that backpack inside and out. Nothing. I called my ex. "Oh," he said, "about that."
"About that" are not the words you want to hear when you need the check. I had bills to pay. Turns out his girlfriend had some expenses, too, and he loaned her the money. My money. "Just wait," he said. "You'll get it soon."
I waited a week. Then, I called a trust-worthy friend, who listened as I explained the situation. "You need a lawyer of your own," was his conclusion.
He gave me a name. The lawyer did something I hadn't considered, nor likely would have, had the checks continued to arrive on time. The lawyer garnished my ex's wages, so that the child support would arrive directly from his employer, like clockwork. Of course, my ex pitched a fit it when he discovered the measures I had taken, without consulting him, as I'd done in the past. He called me all sorts of names and claimed that I'd humiliated him in the office.
"Why couldn't you just trust me?" he demanded.
And now I know. If I ever do marry again, when it comes to finances, forget love. Everything stays separate.
Related