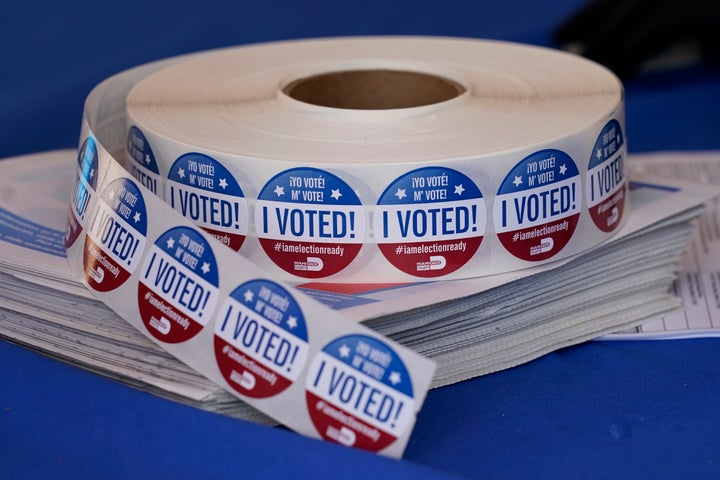 If you are eligible to vote in the 2020 election, one of the first questions you should ask yourself is: Where do I vote?
If you are voting prior to Election Day on Nov. 3, you may have the option to vote by mail, and in at least 43 states and Washington, D.C., you can vote early in person. You can't vote online in U.S. federal elections.
But on Election Day, you may not necessarily be able to vote at any polling place you prefer.
How to find your specific polling place for Election Day
Residency is one of the basic requirements for voting in the U.S. For Election Day, voters in most states are assigned to a specific precinct according to the residential address listed on their voter registration record. Each precinct has a dedicated polling location, and typically, a voter's name will appear on the voter rolls at their assigned location only.
You can look up your assigned Election Day polling place in all 50 states and Washington, D.C., with this tool run by the National Association of Secretaries of State.
It's important to double-check your polling location because the one you are assigned for Election Day may not be the same as the locations that were available to you for early voting. Keep in mind that polling places you've used in the past may also have been reassigned this year due to COVID-19 concerns.
Seventeen states allow some jurisdictions to offer vote centers, or consolidated polling places. These counties or districts allow people to cast their ballots at any polling location throughout their jurisdiction on Election Day, giving voters much more flexibility. Voting centers can be found in Arizona, Arkansas, California, Colorado, Hawaii, Indiana, Kansas, Nevada, New Mexico, North Dakota, South Dakota, Tennessee, Texas, Utah, Washington and Wyoming, according to the National Conference of State Legislatures. If you're in one of these states, you can check your local elections website to find out if your jurisdiction has them.