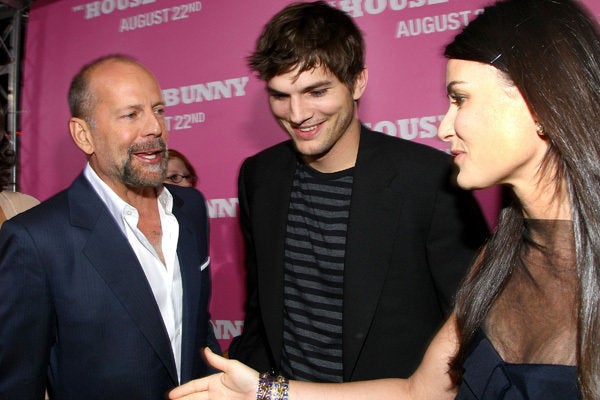 There's a famous quote that says if you love something, you should set it free- if it comes back it's yours, and if it doesn't it was never yours from the start. But what happens if you set something free, and it returns to you completely intact yet entirely different? My ex-boyfriend and I are living this experience- our romantic relationship has been over for more than a year, but we continue to stay in touch as close friends.
When my ex and I met almost a decade ago, all of our clichés were in place: we weren't looking for love and thought that this unexpected occurrence, once revealed, would conquer everything. We were both in our mid-20's and full of fresh optimism for the future. Our emotions ran deep and it was the first time I ever said "I love you" to a man other than my dad. The budding affection between us found one of those rare fertile moments in life that allowed for a delicate sentiment to open into a strong and substantive relationship.
For the ensuing seven years my ex and I tended to what we had planted and learned more about the realities of our love. We made a home and protected one another as best we could. We laughed and cried and fought with passion throughout our life together. We shared times of intense joy and moments of deep cruelty fueled by anger. Our hate never lingered permanently though. Somehow we always managed to resurface into the remembrance of our beginning.
One way to know the end of something can be to look at its beginning. While our romantic relationship faltered, our friendship never did. There was a breath after our initial separation where we stepped away to assess our choices, but even in the midst of the tears and disappointment, our hope to continue to know one another stayed steady. Love, in this instance, did not begin and end in the ways that I had previously understood.
Perhaps there is no happy ending in love for anyone? Maybe the true nature of love is a state that does not end but rather evolves as its participants evolve. This has been the case so far in this instance- our romantic situation ended so that our friendship could continue. Together we grew to a place that ultimately meant separation. There were things we realized we could not help one another with as a couple. We found that letting go was the only way left to still say, "I love you."
I expect there will be more moments of love by letting go as our separate lives continue to mature. Fresh emotions from new hearts have come to fill the spaces that our ending opened and we have both started to measure the pursuit of the future against the maintenance of our past. Can our friendship really survive as our romantic lives move on? We both think so, but generally people seem to find it odd that we are still close. To me though, it would seem like such a loss not to continue to know someone with whom I've shared and learned so much.