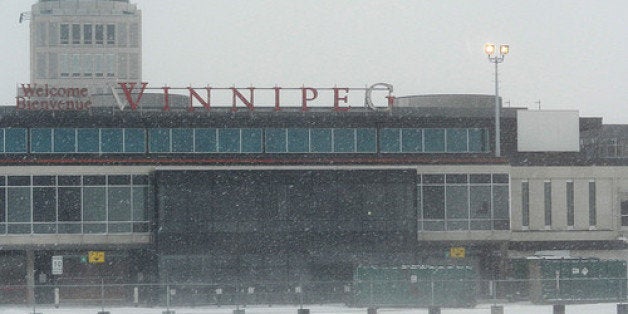 If you're not a fan of winter and the cold, let's hope you weren't in Winnipeg, Manitoba on New Year's Eve.
Winnipeg was colder than the freezing, inhospitable planet Mars on December 31. That's right: Mars' high was -20.2 degrees Fahrenheit, whereas Winnipeg's was -23.8, according to the Manitoba Museum's Twitter feed. And with the wind chill, temperatures actually felt like -40 to -58 degrees Fahrenheit in this capital city -- cold enough to freeze exposed skin in five minutes, reports the Canadian Broadcasting Corporation. Some New Year's festivities were cancelled and the province was under an extreme wind chill warning.
Though Winnipeg's temperatures seem other-worldly, they didn't set any records. December 31, 1967 holds the record for the last day of the year at -36.04 degrees Fahrenheit, and Winnipeg's coldest December was in 1879. Needless to say, as the northeast U.S. braces for heavy snow over the next 24 hours, Canada makes us look like wimps.
What about Mars? Conditions there are extreme. Temperatures range from 70 degrees Fahrenheit at its equator during the summer to -225 degrees Fahrenheit at its poles. The average wind speed is 20 miles per hour, but gusts can be strong enough to create dust storms across Mars, according to NASA. The average temperature on the Red Planet is an unbelievable -81 degrees Fahrenheit.
Calling all HuffPost superfans!
Sign up for membership to become a founding member and help shape HuffPost's next chapter
BEFORE YOU GO
PHOTO GALLERY
Winter Weather