Same-sex wedding cakes are turning out to be a divisive political symbol in the U.S., but at one bakery north of the border, it's a much different story.
Chris Farias and Jared Lenover of Ontario, Canada, wanted to get a head start on their forthcoming wedding by "making a statement." So when Farias, who is the vice president and creative director of Canadian branding services organization Kitestring, began planning a celebration for the one-year anniversary of his engagement to Lenover, he asked Hamilton's Cake and Loaf Bakery to make him "the gayest cake ever" ― and boy, did they deliver.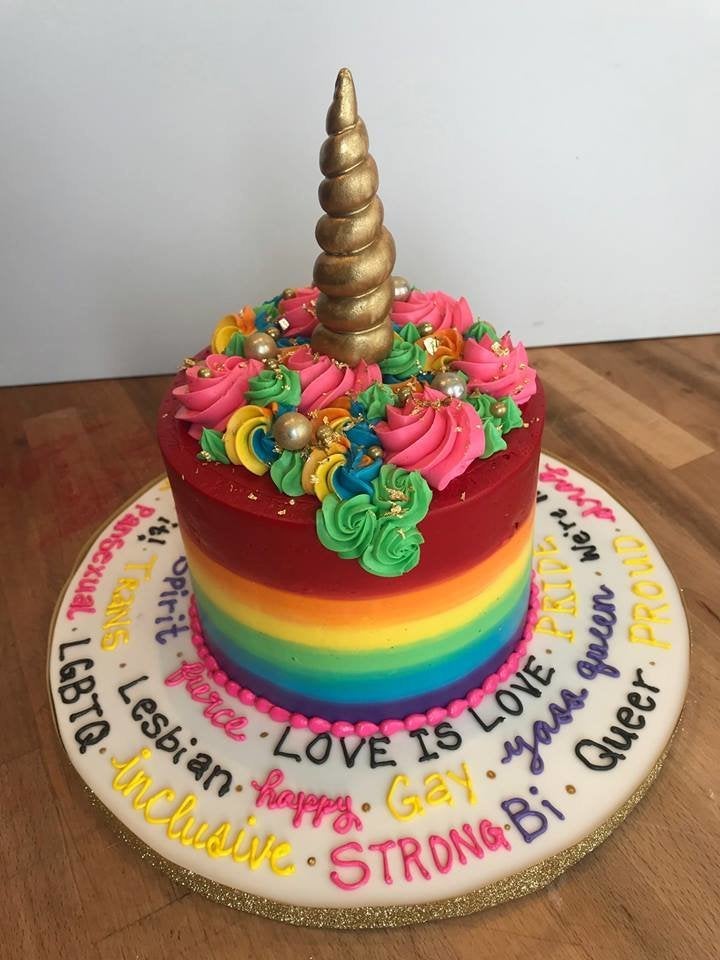 The colorful confection had rainbow stripes, multicolored flowers and a golden unicorn horn. "LGBTQ," "inclusive," "proud" and "united" were written in icing around the circumference of the cake, as was "love is love," the iconic phrase popularized by "Hamilton" composer Lin-Manuel Miranda in his 2016 Tony Awards speech honoring the 49 victims of the Pulse nightclub massacre in Orlando, Florida.
Farias, 36, posted photos of the cake to Facebook and Instagram Dec. 13, and wrote, "I am in tears right now I'm so happy."
"Being part of the LGBTQ+ community isn't easy for many. And that's an huge understatement," he added. "I am proud to be a gay Canadian who can order a cake and not get turned down because of who I love. I love this country, and I love my community."
"As a business we will continue to strive to have an inclusive, positive and safe environment for our customers AND employees," the bakery's staff wrote. "We will say it loud and proud, as often as we can... and hopefully, always with cake."
Meanwhile, cake decorator Quinn Pallister told BuzzFeed Friday that, as a child of two moms, she was especially determined to make Farias and Lenover's dreams come true.
"It's just really important to me that everybody feels included," she said.
Farias told HuffPost on Sunday that he and Lenover, 40, are "overwhelmed" by the support they've received since he first posted photos of the cake. In addition to BuzzFeed, the story has since been picked up by HuffPost Canada and The Daily Dot, among other media outlets.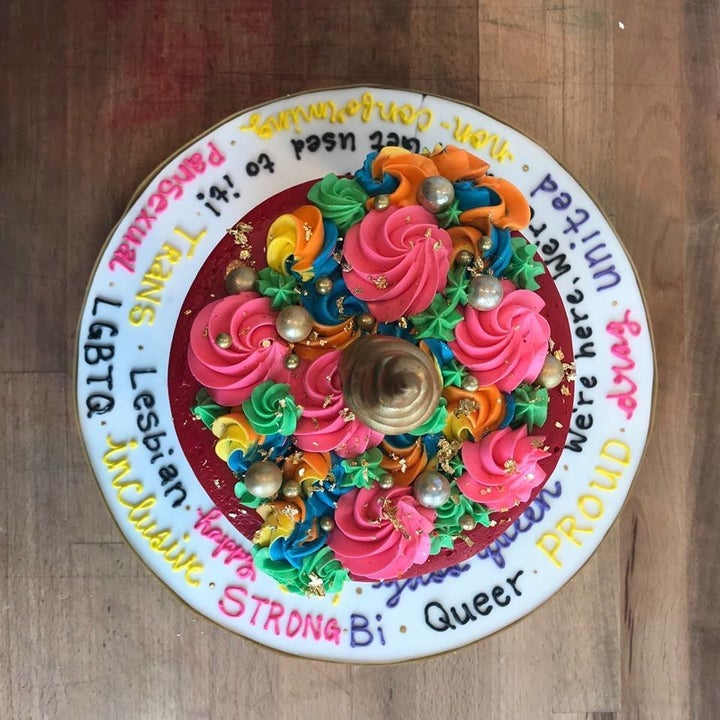 "We wanted to celebrate our decade-long relationship, but also make a statement ― love is love," Farias said. On Saturday, he launched a custom-designed T-shirt campaign inspired by the cake to help raise money for local LGBTQ organizations.
"Out of the thousands of likes, comments and shares of our original post," he added, "we haven't received anything short of pure positivity."
He also said he and Lenover had eaten a slice apiece of the cake. "It was absolutely delicious," he said. "We ate it on our couch while watching 'Guardians of the Galaxy.'"
He added that the cake "had rainbow sprinkles on the inside."
The couple's story undoubtedly struck a nerve in the U.S., where Supreme Court justices heard oral arguments in the case of Masterpiece Cakeshop v. Colorado Civil Rights Commission earlier this month. The defendant is Masterpiece Cakeshop owner Jack Phillips, who cited his religious beliefs when he turned away a gay couple who had been seeking a wedding cake from his business in Lakewood, Colorado.
As Farias gears up for his August 2018 wedding, he believes the dispute is about more than just cake.
"It's about inclusion ― what the world is missing right now," he said.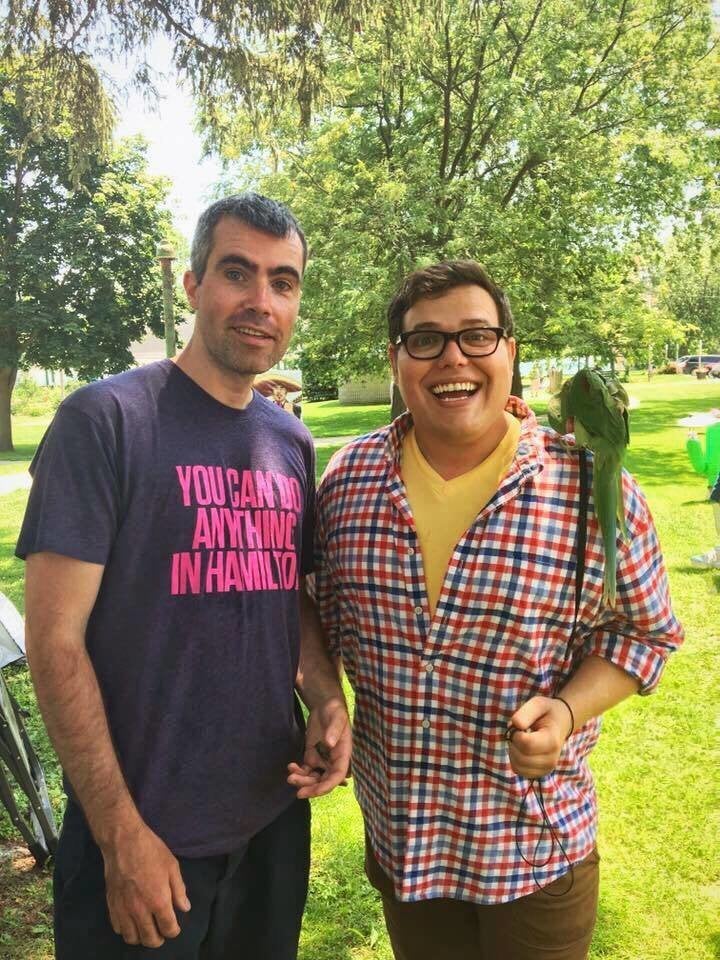 CORRECTION: Language has been amended to reflect that Miranda reintroduced, but did not originate, the phrase "love is love" to popular culture.