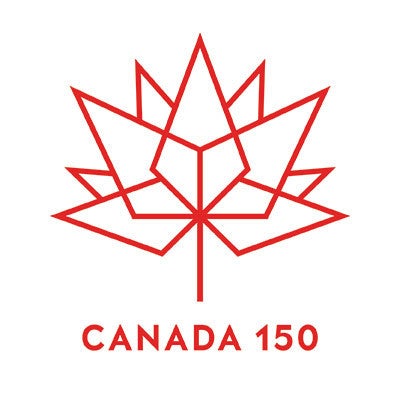 In case you have not heard, Canada is turning 150 years old this year. So, if you are planning on traveling put Canada on your list. From local and small town events across Canada, Canadians have joined together to make this year a year of national celebrations. Communities like Muskoka, Ontario, where outdoor and cultural meccas meet, is the perfect location to visit. According to National Geographics, Muskoka is one of the top 10 places to visit in Canada.
Just two hours north of Toronto, Muskoka is enriched with a long history as being a famous summer playground for wealthy Americans in the 1920s. Part of this rich history is a shoreline named Millionaires Row, on Lake Muskoka. Dating back to the early 1900s many of these lavish summer estate owners were from Pennsylvania and other North Eastern States.
The area boasts over 1600 lakes with the three of the largest lakes; Lake Muskoka, Lake Rosseau and Lake Joseph being interconnected and having over 100 miles of boating. Some areas have up to a 300 ft depth making these lakes great for fishing.
Today, it is not unusual to see famous people; from hockey players; Paul Coffee, Eric Lindros and Wendel Clark, to famous celebrities including Cindy Crawford, Harry Hamlin, Martin Short, Steven Spielberg, Kate Hudson and Tom Hanks, at local restaurants and farmer's markets.
With accommodation ranging from campgrounds, B&B, luxurious private cottages, and over 80 resorts; there is a place for young families to couples wanting a quiet vacation hideaway to adventurers seeking outdoor thrills.
Muskoka is great any time of the year and here are some activities you do not want to miss if you plan on visiting Muskoka this summer: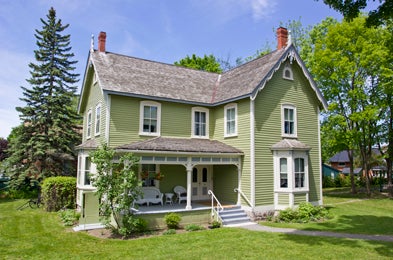 In celebration to Canada's 150th, Parks Canada is offering free annual passes to all national parks and monuments in 2017. Bethune House is one of the historical sites. The home of Dr. Norman Bethune who is celebrated for his humanitarian efforts in China battling tuberculosis and his invention on a portable blood transfusion machine. Dr. Bethune is a legacy of Canadian's humanitarian philosophy. He and the relationship between the Canadian Government and China is still being taught in the schools in China. Although the interesting history about the Bethune House is for everyone, ninety percent of the visitors come from China or who are Chinese descent and may have up to 1000 visitors per day at peak times. Receive your free Parks Canada Pass here
Muskoka Steamships and Discovery Center
The steamship era gave rise to this area's greatest hotels; some are still around like Cleveland's House. When the railroad reached Gravenhurst in the late 1800s, the area grew rapidly. Trains regularly made the run from Toronto to Gravenhurst where travelers and their luggage were transferred to the great steamships. The hotels bustled with vacationers that would stay for the entire summer months. These vacationers soon became cottage owners by building grandiose summer homes that, to this day, can be seen speckled along the shorelines. With the era of gasoline, eventually people were buying their own boats to transport themselves to and from their cottages making the need to travel by steamships obsolete. In 1981, the Segwun, as the sole survivor, was resurrected and renovated to its original glory. It now offers tours, along with its sister ship, the Wenonah II, daily throughout the summer months. Check out their website for further details.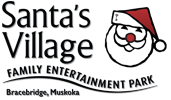 Opened in 1955 this icon in the heart of Muskoka has been a popular destination for families with young children. Located half way between the Equator and the North Pole (you get why it is here now, right?) families can enjoy Christmas in the summer. Your children will have a hard time not believing that they are not seeing where Santa spends his summer. For the older kids there is the zip line, aerial trek and go cart track. For more information visit their website.
Local Festivals and Events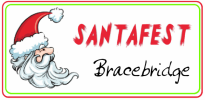 If you are in Muskoka on July 22, 2017, the whole town of Bracebridge will be celebrating Christmas in July! Live music, entertainment, contests and a parade through the downtown kicks off this small town community event. Local business and residence alike participate in this good old fashion merriment. Come celebrate the spirit of both Christmas and summer here in Muskoka. Check out the full line of entertainment here.

First annual Muskoka Yoga Festival is expecting up to 3000 participants to do a collective downward dog. On July 8 - 9, 2017, this two day festival will host to like-minded people focusing on Connection, Community and Conservation.
The festival will be a weekend of yoga classes, workshops, live music, local food, and authentic outdoor Muskoka experiences. More than 40 teachers from all styles of yoga and all walks of life will create a weekend that connects the body, mind and soul.
Whether you are a seasoned practitioner or new to yoga, bring your yoga mat and come to one of the most pristine and picturesque surroundings, just two hours north of Toronto, to deepen your practice in a special setting with a unified yoga community. A whole range of activities, classes and events are being organized to help you find your inspiration and take your practice to the next level.
#Canada150 #muskoka #vacation #family #romantic #historical #steamships #Bethunehouse #Santa #Yoga
REAL LIFE. REAL NEWS. REAL VOICES.
Help us tell more of the stories that matter from voices that too often remain unheard.
This post was published on the now-closed HuffPost Contributor platform. Contributors control their own work and posted freely to our site. If you need to flag this entry as abusive,
send us an email
.