Right-wing activists are attacking a motion in Canadian Parliament intended to combat anti-Islamic racism and religious discrimination as a crackdown on free speech.
Iqra Khalid, a Liberal member of Parliament who is Muslim, introduced the non-binding motion in December as a response to rising anti-Muslim sentiment. As a motion and not a bill, it calls on the government to "condemn Islamophobia and all forms of systemic racism and religious discrimination." It also suggests tactics for reducing bigotry.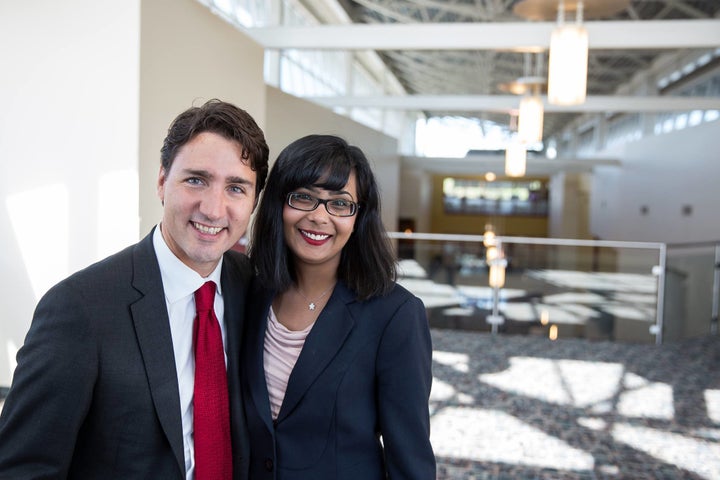 Some sites have falsely reported the motion will make it illegal to criticize Islam. The Daily Wire, founded by former Breitbart editor-at-large Ben Shapiro, called the motion a "draconian" measure that would consider "any and all" instances of Islamophobia as hate crimes. Jihad Watch, LifeSiteNews and The Rebel ran stories claiming the motion would be a "first step" toward imposing Islamic law, or Sharia.
The Toronto Sun compared Islamophobia with "fake news" and "alternative facts" and said it was a "catch-all phrase to silence anyone critical of the religion." The Gateway Pundit attacked Khalid, who was born in Pakistan, as a "radical Muslim immigrant."
The website for Pamela Geller, a political commentator known for anti-Muslim views, blasted Canadian Prime Minister Justin Trudeau, claiming he "has diabolically employed psychological warfare tactics created by the Muslim Brotherhood, and has smeared the entire Canadian population with the lie that they are Islamophobic."
Trudeau responded to the freedom of speech argument at a recent town hall. "You're not allowed to call 'Fire!' in a crowded movie theater and call that free speech," he said, according to CBC News.
Khalid, who represents Mississauga-Erin Mills in the House of Commons, rejected the idea that her motion would hinder free speech.
"It is the ultimate show of freedom of speech when MPs, the representatives of the people, publicly debate these issues," Khalid told The Huffington Post.
She pointed out that many Canadians favor finding ways to combat Islamophobia. In November, Canada's House of Commons unanimously passed a motion to condemn all forms of Islamophobia after an online petition generated nearly 70,000 signatures.
Though Khalid's motion specifically names Islamophobia, its aims are broad. "All forms of racism are interconnected, they are not separate," Khalid said. "People who are targeted by Islamophobia include Sikhs, Arabs, and Black Canadians and many other minority groups."
The heated rhetoric reflects anti-Muslim sentiment Canadians like Khalid say they face.
"When I moved to Canada in the 1990s ― a young girl trying to make this nation my home ― some kids in school would yell as they pushed me, 'Go home, you Muslim' — but I was home," Khalid said when she introduced the motion in Parliament. "I am among thousands of Muslims who have been victimized because of hate and fear."
More than 70 Muslim organizations, individuals and community allies signed a letter after the shooting urging the government to take action to reduce anti-Muslim bigotry. They asked Parliament to support Khalid's motion.
"Now is the time to take meaningful steps forward in order to combat Islamophobia collectively," the letter said.
The House of Commons is scheduled to begin debate on the motion on Feb. 15.
Before You Go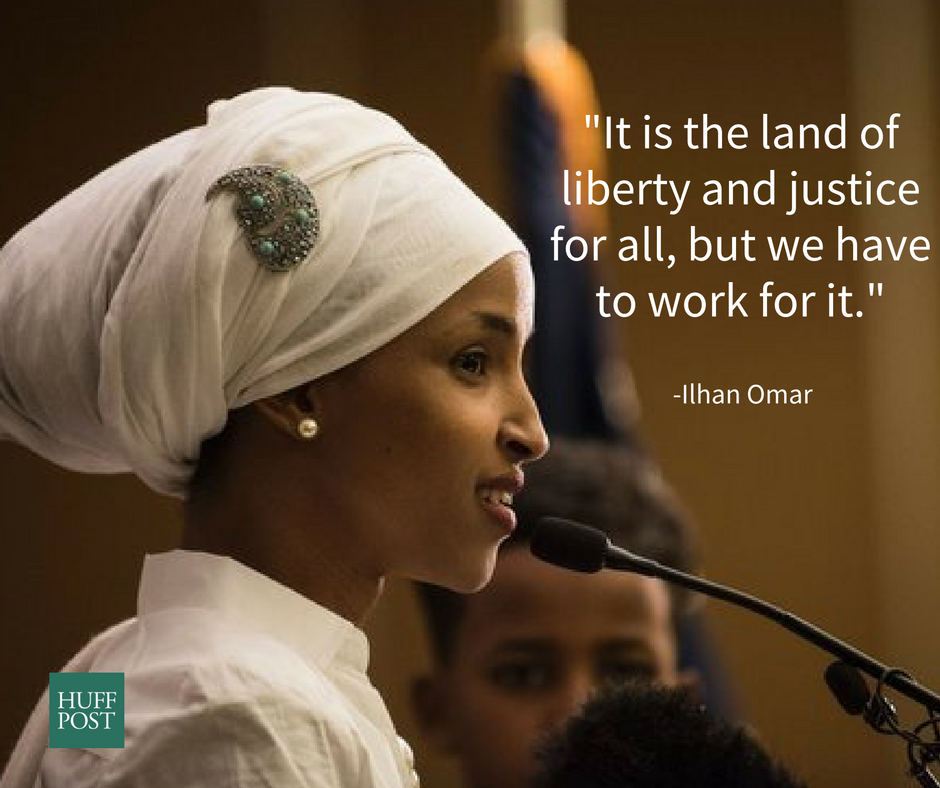 Muslim Women Who Made A Difference In 2016
Popular in the Community