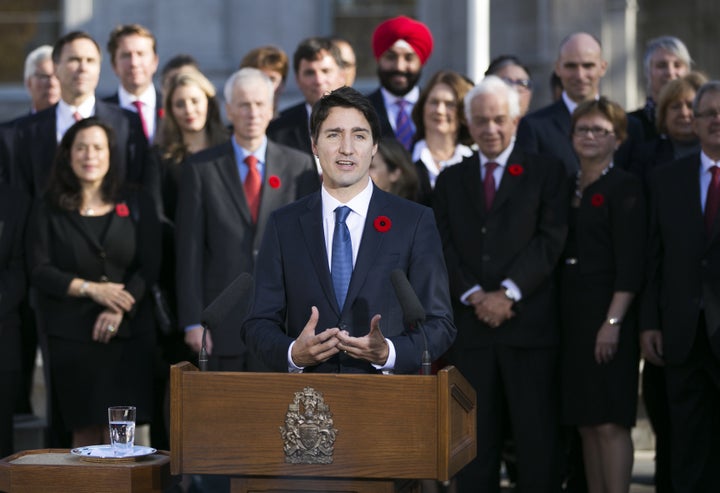 The Canadian government is forging ahead with its pledge to resettle 25,000 Syrian refugees by the end of the year, honoring an audacious campaign promise made by newly-elected Prime Minister Justin Trudeau.
Canada will need to take in refugees at a rate of around 500 people per day if it is to meet that mark, a pace that has resulted in some aid agencies questioning whether the government can accomplish the difficult feat without sacrificing care for refugees.
The government has remained steadfast in its commitment, though, with Minister of Immigration John McCallum reaffirming this week that officials are doing all they can to ensure the government properly achieves its goal.
The details of how Trudeau's administration aims to deal with the numerous practical concerns associated with resettlement will be revealed Thursday, when the prime minister and his cabinet review a roadmap for final approval.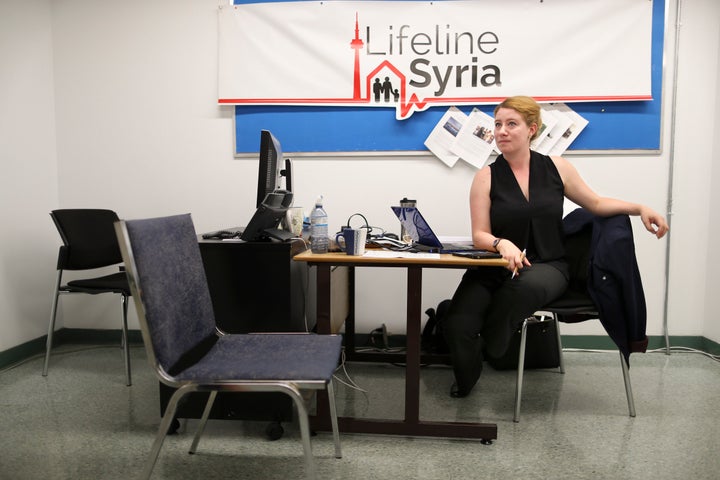 But while media and officials wait to comb through the government's plan -- and question how much it will cost -- companies, aid groups and ordinary citizens are already rallying in cities across the country to help build a robust additional support system for refugees once they arrive in Canada.
Their work is focusing on issues ranging from housing and health care to simply finding ways of transporting into Canada the thousands of refugees currently in countries neighboring Syria.
The nation's Air Canada airline has offered to provide its commercial planes to airlift refugees, and begun communicating with the government on how they might cooperate in the effort. Authorities are currently considering a mix of military and commercial aircraft to deal with transportation needs, as well as the possibility of ships.
Private groups and individuals -- in addition to government services -- are getting ready to provide aid once the thousands of refugees are in Canada. In Toronto, one doctor has started running roving clinics geared towards helping newly arrived refugees with their medical needs, including treatment for post-traumatic stress disorder.
In Ottawa, Canada's capital, refugee advocates and health care workers are collaborating on outreach for newly arrived Syrians to guide them through how the country's health care system functions.
On top of the increased focus towards aid, some private groups are hoping to sponsor Syrian families and individuals, as a way to relocate even more refugees to the country in addition to the 25,000 the government plans to bring in.
One of the agencies providing support for private groups and families who want to sponsor refugees is Toronto-based Lifeline Syria, which has been working since the summer to aid in the process of sponsorship.
The group says it's seen a huge response from Canadians who want to help mitigate the refugee crisis through sponsoring families.
"Every time we've got a meeting its sold out. We've got groups still lining up to try and help, just constant interest in people wanting to do it," Peter Goodspeed, a volunteer with Lifeline Syria, told The WorldPost.
A portion of Lifeline Syria's volunteers are former refugees themselves, having fled war in Vietnam decades ago. Canada granted asylum to 60,000 Vietnamese people in the late 1970s, some of whom now say they want to help today's generation of refugees.
Other agencies and support systems still exist from this era of migration, including the Immigration Services Society of B.C., a public and privately funded organization operating in British Columbia, Canada's westernmost province. The ISSofBC is currently working to find affordable housing, employment opportunities and other necessities for newly arrived refugees.
The 25,000 Syrians set to arrive in Canada will first be provided temporary housing, likely on army bases, before receiving a monthly stipend to cover food, transport and housing. In many major Canadian cities cheap rent is scarce, posing huge challenge say some refugee agencies.
Resettlement groups will work to seek out the best housing options. The ISSofBC told the CBC that it has already begun receiving offers for accommodation.
While the thousands of Syrians who will come to Canada are a tiny fraction of the millions who have been displaced by the conflict in their country, the resettlement response is being held up as an example that the United Nations Refugee Agency hopes more countries will follow.
"Too many vulnerable refugees are languishing in countries neighbouring Syria, caught in a downward spiral of poverty and risk as they struggle to meet their basic needs," Guterres said.
"We need many more ambitious programmes like this to offer Syrians a chance to start their lives anew."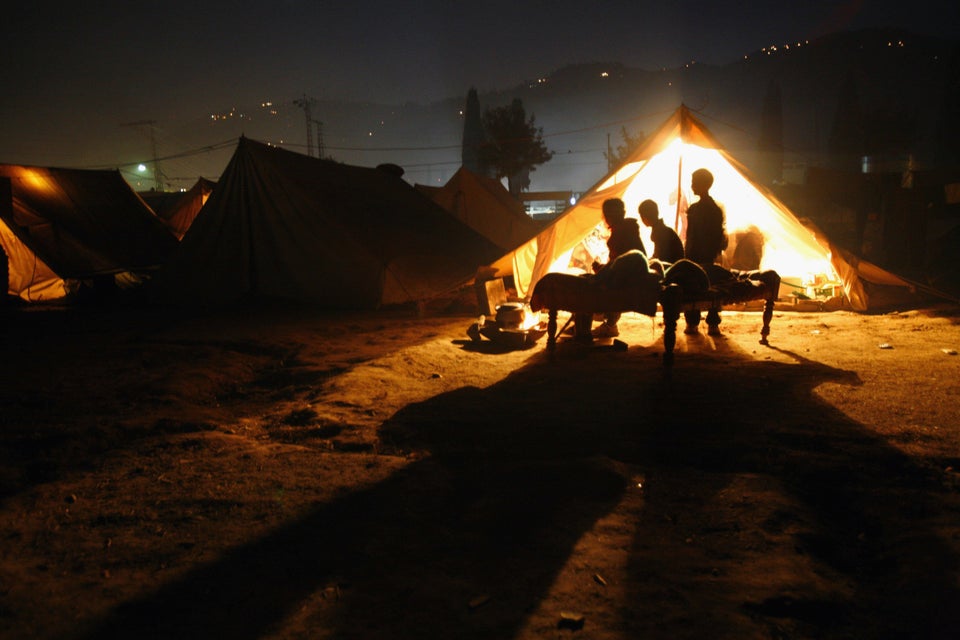 What Refugees Need In The Winter, And How You Can Help
Popular in the Community