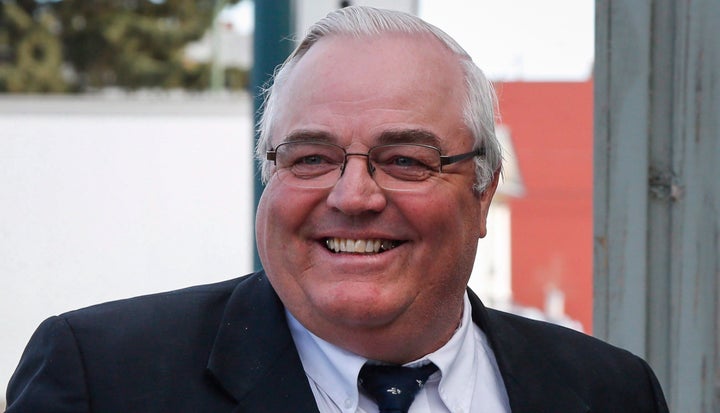 Canada's first polygamy trial since 1906 has concluded with guilty verdicts against two fundamentalist Mormon men. Winston Blackmore was married to more than 20 women at once, the court held, while James Oler had five wives.
The government had worked to prosecute Blackmore and Oler ― rival religious leaders in the small community of Bountiful, British Columbia ― since the 1990s. The case finally went to trial this April. Blackmore and Oler pleaded not guilty to one count each of polygamy, a charge that carries a maximum of five years.
Although polygamy is illegal in Canada, it has been practiced in Bountiful since the religious enclave along the Idaho border was founded in 1946. The community has a population of around 1,500 people, most of whom are related.
Blackmore and Oler were both bishops in the Fundamentalist Church of Jesus Christ of Latter-Day Saints, which advocates polygamist marriage. Blackmore was excommunicated from the church in 2002 and now runs a rival sect.
Much of the media attention in the case has focused on Blackmore, an outspoken proponent of polygamy who is estimated to have married 28 women in total and fathered about 145 children. Some of his wives were as young as 15 years old when they were married. Blackmore is now 61.
Earlier this year, a formerly married man and woman from Bountiful were convicted of taking a 13-year-old girl across the U.S. border in 2004 to become the child bride of American sect leader Warren Jeffs. Jeffs is now serving a life sentence for child sexual assault.
Legal wrangling in the Canadian case had earlier focused on whether the law banning polygamous marriage was a violation of the nation's Charter of Rights and Freedoms. The British Columbia Supreme Court ruled in 2011 that anti-polygamy measures did not violate the charter's protection of religious practices, thereby allowing the case against Blackmore and Oler to proceed.
REAL LIFE. REAL NEWS. REAL VOICES.
Help us tell more of the stories that matter from voices that too often remain unheard.