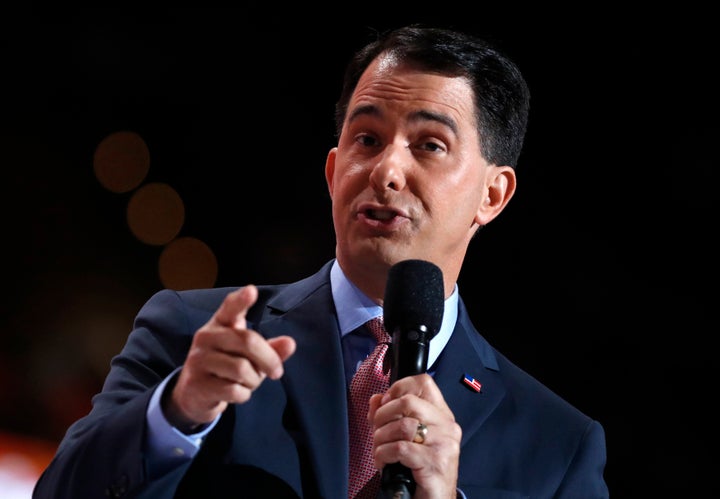 WASHINGTON -- Canada responded on Monday to GOP presidential contender Scott Walker's controversial comments about building a northern border wall by pointing out that the terrorists responsible for the Sept. 11 attacks had U.S. visas.
Walker said on Sunday that a border wall between Canada and the U.S. was a "legitimate issue for us to look at." Critics quickly pointed to his comments as another example of conservatives spouting extreme rhetoric on immigration. His spokeswoman has since clarified that he was not "advocating" for such a wall.
The Huffington Post asked the Canadian Embassy in Washington to weigh in on Walker's original comments. Spokeswoman Christine Constantin responded with a long statement about the safety of that shared border.
The first point: "It is a fact that no terrorists have been successful in attacking the United States coming through the Canadian border. All of the terrorists responsible for 9/11 were in the United States with visas issued by the U.S. government."
U.S. government officials have previously said there are security vulnerabilities along the Canadian border, HuffPost's Elise Foley reported. A 2010 Government Accountability Office report found that the potential threat of terrorists crossing from Canada into the U.S. was greater than that from Mexico, in part due to the northern border's greater length. But constructing a wall would be extremely expensive and would likely harm U.S. relations with a valuable ally and neighbor.
Indeed, Constantin's statement did not express support for building a wall. Instead, she noted that the border is "jointly managed through strong information sharing and intelligence cooperation between our two countries" and that "our shared border services the world's largest trading relationship."
She added, "As neighbors, partners and allies, Canada and the United States will continue to be there for one another in time of need. A threat to one country is a threat to the other."
Popular in the Community