A Canadian organization wants to stamp out the "sextortion" of teenage boys and believes the solution lies with naked mole rats.
The Centre provides a lot of memes designed to be used for that purpose.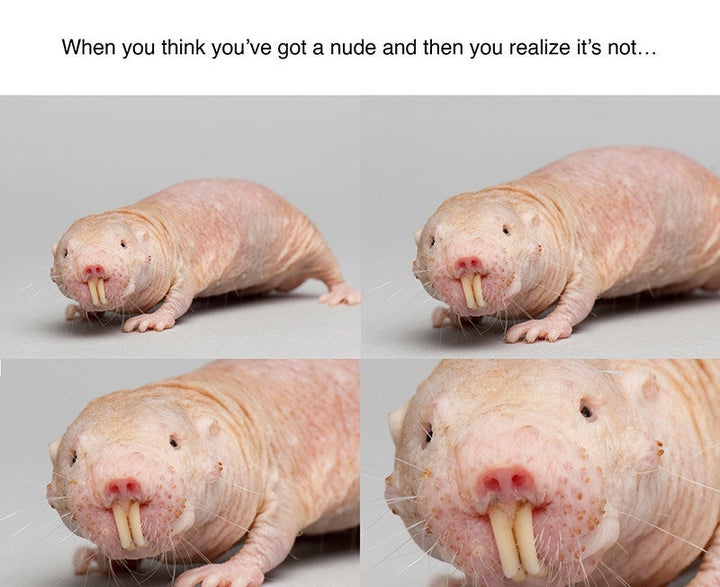 The campaign targets boys, who comprise 30 percent of the reported victims of "sextortion," the act of asking for naked photos and then blackmailing the sender.
"We started to receive calls from very distressed kids panicked over what to do, because the threats were, 'If you don't comply, I'm going to send this to all of your contacts,'" Executive Director Lianna McDonald told the Canadian Press. "They would think that this is only happening to me."
Centre spokeswoman Signy Arnason told HuffPost most boys who are victimized by "sextortion" believe they are talking to a teenage girl who immediately starts asking for something sexual.
"As soon as the photo is sent, the blackmailing begins," she told HuffPost.
The campaign hopes to reduce sextortion by using photos of the naked mole rat ― a pink, hairless rodent from Africa about three to four inches in length.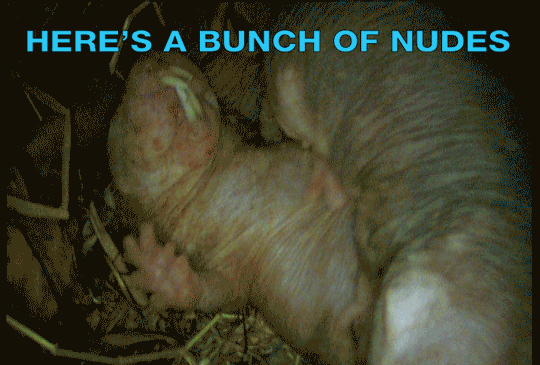 "We're hoping that this character will be effective in capturing the attention of boys to bring widespread attention to the issue," McDonald said in a release. "We want our communications to empower boys to think twice before sending a nude. The threat of 'sextortion' is scary enough, but having the conversation doesn't have to be."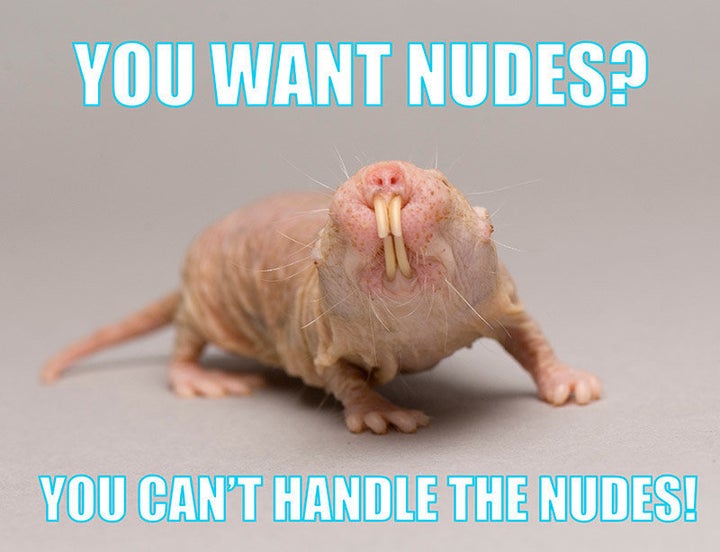 McDonald admits the humorous tone of the campaign is risky, but believes it's the best way to reach teenage boys.
"Being steeped in child protection, it was a really big step for us to take," she told the New Yorker. "It's brazen. But when you're dealing with young people, you have to think creatively. If we're not getting their attention, we're not doing our job."
To that end, the Centre has also released a cheeky video explaining the dangers of "sextortion" and how naked mole rats can help.
Arnason said the naked mole rat campaign is meant to be prevention, not an intervention.
"We hope we see a decline in reports as a result," she told HuffPost.
REAL LIFE. REAL NEWS. REAL VOICES.
Help us tell more of the stories that matter from voices that too often remain unheard.
BEFORE YOU GO
PHOTO GALLERY
Naked Protests