Teachers at public schools in British Columbia, Canada, went on a full-scale strike Tuesday.
The British Columbia Teachers' Federation and the government are locked in a bitter labor dispute over wages, class sizes and additional support for students. The strike effectively ended the school year early for public school students.
It's no secret that a lot of classroom materials -- from books to supplies to decorations -- are purchased by teachers themselves. But the magnitude of teachers' contributions and dedication to their students really becomes clear when the teachers remove their belongings.
HuffPost B.C. asked teachers to send in before and after photos of their classrooms, and the differences are stark: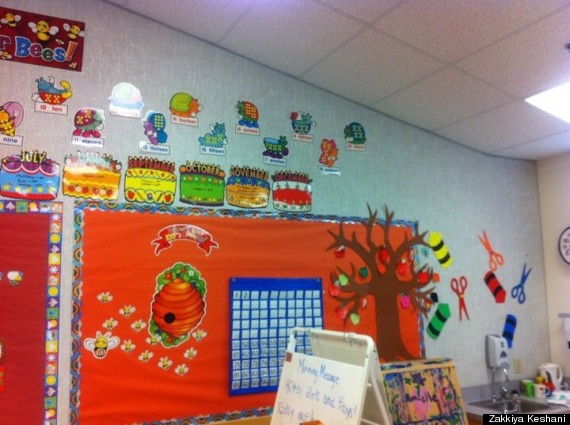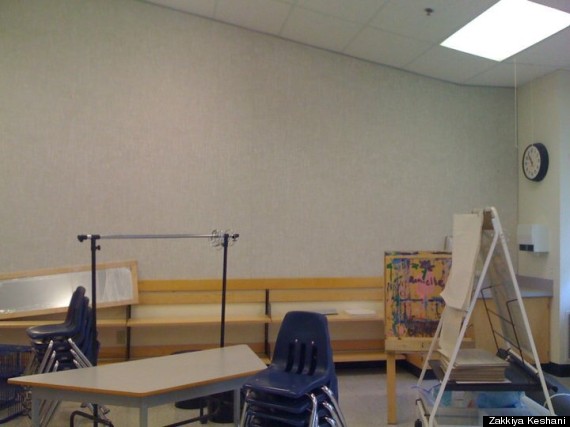 Most public school teachers can buy classroom items with funds from the government and with additional money from fundraisers by the Parent Advisory Council, made up of volunteers. But many teachers say those funds are often spent long before the end of the school year.
"Teachers spend their own personal money to personalize their classrooms and make their classroom functional, organized, and inviting," said Vancouver teacher Wendy Lau. "With only what the school board provides, the classrooms are very bland and cold."
Through her years of teaching, Lau has purchased puzzles, storage containers, stickers, decorations, science project supplies and dress-up clothes -- until her husband, who is also a teacher, had to remind her of financial obligations like their mortgage. "There were years when I spent over $1,000," she said.
Lau has spent such a large sum despite the fact that her school is in an affluent neighborhood. PAC often holds lucrative fundraisers and people donate toys and other materials in great condition.
"The start-up cost of setting up your ideal classroom is high," she said. "It's like expecting parents preparing for the first newborn in the family. The subsequent children get the hand-me-downs."
Lau added that she tries to laminate sheets and reuse items until they're "totally broken." She also brings things home for her husband to glue together or repair.
Megan Guenter, a kindergarten teacher in Vancouver, told HuffPost B.C. that she has spent thousands of dollars since 2000 to make her classroom a "vibrant and amazing place" for her students.
And Surrey elementary school teacher Zakkiya Keshani pointed out that she not only provides materials for her students, she also uses her own time to set up the classroom and clean all the toys.
Check out photos of classrooms before and after teachers remove items they've purchased: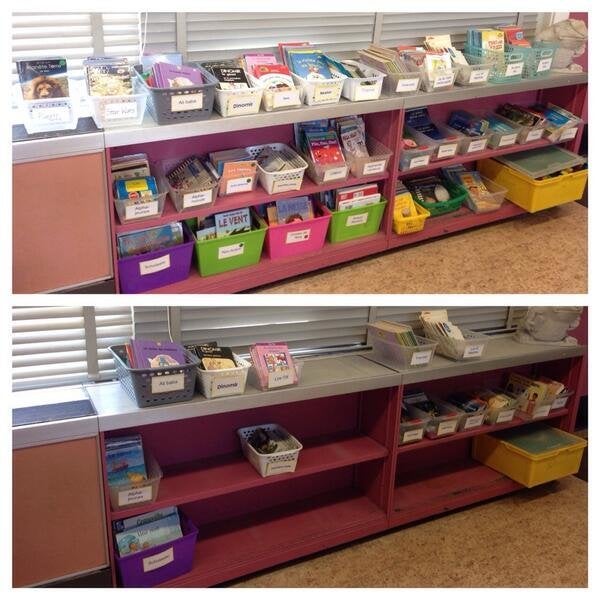 B.C. Public School Classrooms
Related
Popular in the Community