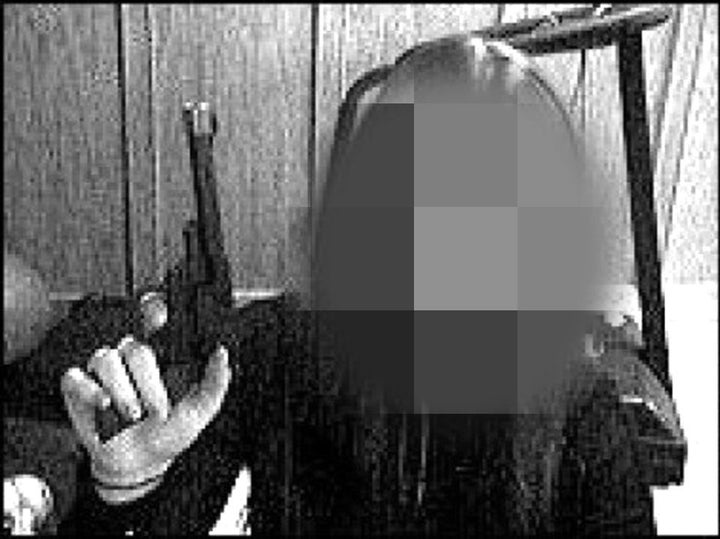 A 22-year-old Canadian woman, who at 12 years old became the youngest person ever charged with multiple counts of murder in Canada, has been freed from the criminal justice system.
The woman, known only as J.R. because Canada's Youth Criminal Justice Act prohibits her being named, appeared in court last week for her final sentence review, according to The Calgary Sun.
"You've indicated through your conduct ... you have a desire to atone for what you did," Court of Queen's Bench Justice Scott Brooker told J.R. on May 6, citing reports from her probation officer. "Clearly you cannot undo the past, you can only live each day with the knowledge that you can control how you behave."
Asked by the court if she had anything to say, J.R. replied, "I'm very grateful, Justice Brooker ... thank you."
J.R. was 12 years old on April 23, 2006, when authorities in Medicine Hat, Alberta, found the bodies of her parents, Marc Richardson, 42, and Debra Richardson, 48, and her 8-year-old brother, Jacob, inside their home at 304 Cameron Road.
All three of the victims had been brutally murdered.
J.R. was not found at the scene, leading authorities to initially believe she had been kidnapped; but evidence quickly pointed to her involvement. Authorities learned J.R.'s parents had forbidden her from having contact with her then-23-year-old boyfriend, Jeremy Steinke, and they found an email in which she told him she had a "plan."
"It begins with me killing them and ends with me living with you," J.R. wrote, according to police.
The family's restrictions also angered Steinke, something he referenced on his now-defunct Windows Live Space profile. On April 3, 2006, he wrote, in part:
"Payment! My Lover's rents are totally unfair; they say that they really care; they don't know what is going on the just assume. As their greed continues to consume, she is slowly going insane ... It's all total bullshit. Their throats I want to slit. They will regret the shit they have done. Especially when I see to it that they are gone. They shall pay for their insulince. Finally there shall be silence. Their blood shall be payment!" [sic throughout]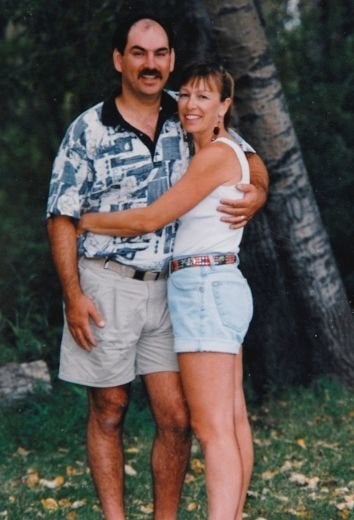 The day after the murders, police found J.R. and Steinke approximately 100 miles away in the town of Leader. The two were taken into custody and both were charged with three counts of first-degree murder.
While there was a lot of media hype surrounding the arrest of J.R. and Steinke, police were hesitant to release information on the crimes due to J.R.'s age. The media and the public had to wait until the suspects' trials to learn the details of what occurred.
J.R.'s trial began on June 4, 2007, nearly 14 months after the murders took place.
Prosecutor Stephanie Cleary alleged that the murders were premeditated and that J.R. had participated in them. A key witness in the case was a friend of J.R.'s, who has not been publicly identified.
While on the stand, the witness told the court that prior to the murders, she had had a conversation with J.R. in the school bathroom, in which J.R. said she wanted to kill her parents.
Cleary entered into evidence a stack of jailhouse letters exchanged between J.R. and Steinke after their arrest. In one of those letters, J.R. joked they were "legends" and "immortal."
Neither J.R. or Steinke mentioned any guilt or remorse. The letters were instead focused on their relationship and their own predicament.
J.R. took the stand in her own defense on July 3, 2007. During her testimony, she told the court she had "hypothetical" conversations about killing her family and possibly making the deaths look like a murder-suicide or an accident, but never intended on going through with any of the plans.
In regard to the letters she exchanged with Steinke, J.R. said she had been prompted by media reports she saw about the case. "That's our five minutes of fame," she said. "Immortality means people will remember you."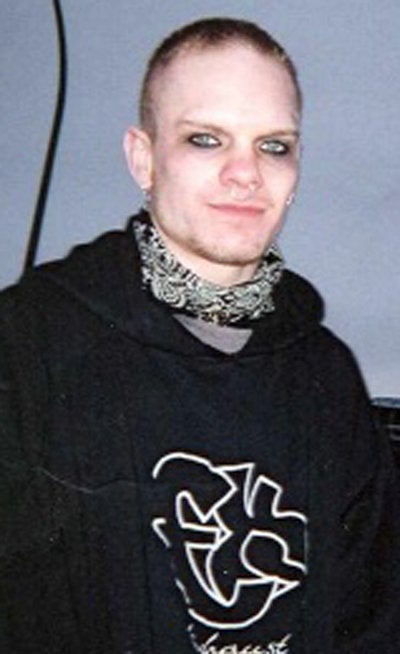 J.R. admitted she was home the day of the murders, but said she was upstairs with her brother, trying to cover his ears so he would not hear their parents' cries for help.
"It was horrible, I didn't want him to hear it," she testified.
In graphic and disturbing testimony, J.R said Steinke later came upstairs and told her to kill her little brother.
"He yells at me, 'Stab him, just stab him! Slit his throat!' I said, 'I can't, I can't,' and he said, 'You have to. I did this for you.'"
J.R. testified that her brother began to cry and pleaded for his life. "I'm scared. I'm too young to die," were his last words, J.R. recounted, before she stabbed him in the chest.
"Not very hard," she added. "It was somewhere in his upper body. It went to the side."
J.R. said that Steinke then took the knife and cut the boy's throat.
"He was gurgling," she testified.
When J.R. stepped down, the prosecution called additional witnesses who testified that J.R. and Steinke had admitted to committing the murders. According to one witness, Steinke said the victims had been "gutted like fish."
Closing arguments in the case were swift, with Cleary suggesting premeditation and J.R.'s lawyer, Tim Foster, downplaying his client's involvement, painting her as more of a victim than a cold-blooded killer.
After a three-hour deliberation on July 10, 2007, a jury found J.R. guilty of three counts of first-degree murder. Four months later, Justice Brooker handed her the maximum 10-year sentence allowed by the Youth Criminal Justice Act. Per the sentencing guidelines, J.R. was required to serve four years of the sentence in a psychiatric hospital and four years of supervised probation.
"The circumstances surrounding these murders are horrific," Justice Brooker said at the time. "It is difficult to imagine a more horrific crime than this.
During his own trial, Steinke was also found guilty of three counts of first-degree murder. Unlike his younger counterpart, he was sentenced to life without parole for a minimum of 25 years.
J.R. has managed to keep a low profile since her release from the facility. What becomes of Canada's youngest triple killer will ultimately depend on how she handles herself on the outside. Her juvenile record, the judge ordered, will be destroyed if she can go five years without any legal altercations.
"Time will tell," Medicine Hat's chief Crown prosecutor, Ramona Robins, told Medicine Hat News after the May 6 hearing. "There's no number, there's no sentence that's going to bring them back so in that way no sentence is satisfactory in a murder case in my opinion."
Related
Before You Go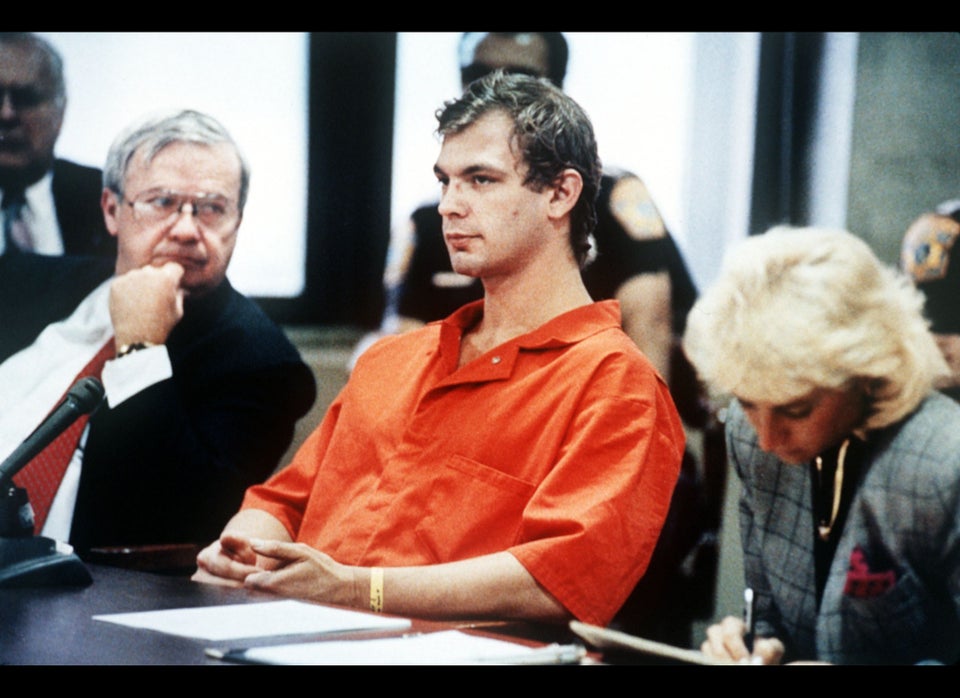 Infamous Serial Killers
Popular in the Community