A beloved Canadian businessman responsible for an annual splendiferous holiday light show at his home died after falling from a ladder while working on the display.
For three decades, Doug Musson, 82, decked out his Burlington, Ontario, home in a mass of twinkling, eye-popping lights. On Monday, he was trying to locate a water leak in an eave over the display when he fell about 20 feet from his ladder, according to his son Scott Munson, who was with him. He was later declared dead at a hospital, according to a statement on a family website. 
Now the town southwest of Toronto is mourning the man who set the holidays alight. Burlington Mayor Rick Goldring has called Musson's loss "devastating news."
One member of the community wrote on a tribute page to Musson: "Thank you Mr. Musson. We didn't know you personally but were the beneficiaries of your beautiful displays. It was an annual event for our family to visit your light display every year. You touched the lives of so many."
Musson, the co-owner of a nearby plastics company, made many of the light displays on his house, including a large motorcycle in tribute to his son, Cam, who died in a crash in 1998.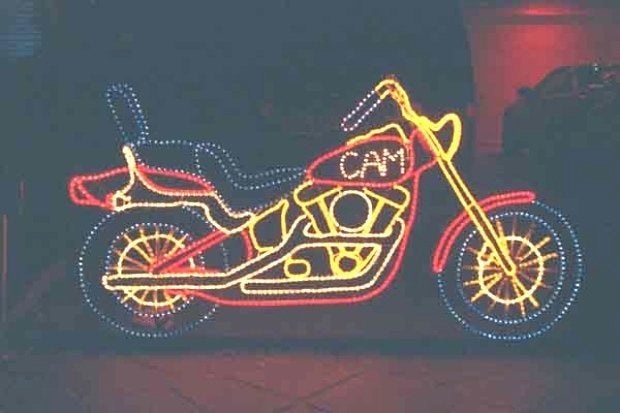 He was "caring, and loving, and very compassionate to everyone," said Scott. "We put a Santa Claus that dances out every evening. The kids came to dance with it. That was Dad's favorite part." He said the family plans to keep up the tradition.
Two GoFundMe pages were set up for the family to cover funeral expenses and lighting costs. 
Calling all HuffPost superfans!
Sign up for membership to become a founding member and help shape HuffPost's next chapter