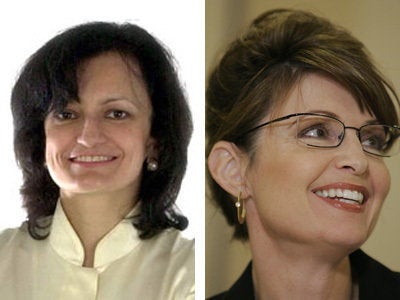 Heather Mallick, an opinion columnist for the Canadian Broadcasting Corporation's Web site, is known for her use of humorous exaggeration. But last week after removing a column by Ms. Mallick, which said that Gov. Sarah Palin has "a toned-down version of the porn actress look" and suggested that Republican men were sexually inadequate, the government-owned CBC ruled that its opinion writers had to stick to the facts even when they were joking around.
Although the broadcaster's Web site, www.cbcnews.ca, has relatively few readers in the United States, Ms. Mallick's comments became an issue last month on the Fox News Channel, which, because of Canadian cable TV rules that limit its distribution, has relatively few viewers in Canada. Greta Van Susteren, the host of "On the Record," condemned the column as "beyond vicious" and repeatedly referred to Ms. Mallick as "a pig." A right-of-center columnist for The National Post, of Toronto, also criticized the column.
The CBC ombudsman, Vince Carlin, said in a report that his office had received more than 300 complaints about the column.