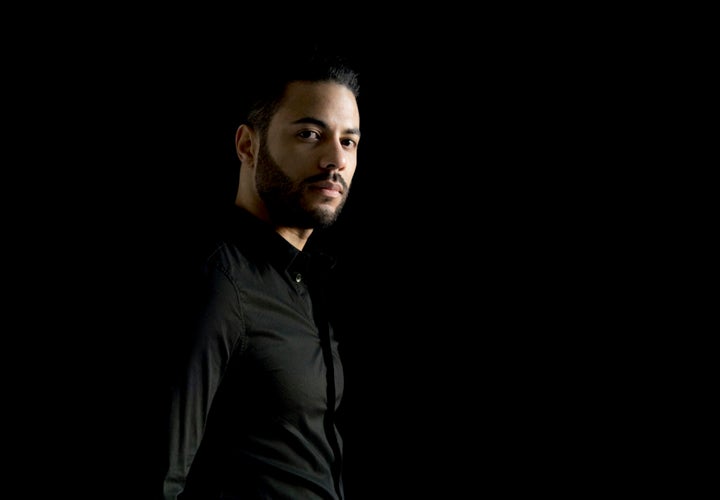 By Mark McLaren, Editor in Chief, October 16, 2017
This week the Montréal Symphony Orchestra plays Carnegie Hall with a program of Bartók, Brahms and the Canadian composer Samy Moussa. Moussa, who is 33, was born and studied in Montreal, and has a long history with the Montréal Symphony. His first commission came from the orchestra while an undergraduate, and music director Kent Nagano commissioned the piece they bring to Carnegie for the dedication of Maison symphonique de Montréal's Grand Orgue Pierre-Béique in 2014.
We spoke with Samy Moussa about the piece that makes its Carnegie debut this week. Following this conversation, Kent Nagano adds his perspective on the composer and the work.
ZEALnyc speaks with composer and conductor Samy Moussa
ZEALnyc: Would you speak to your inspiration for 'A Globe Itself Infolding for Organ and Orchestra?' What drove you to write this particular piece?
SM: Well, when I received the commission, I wasn't really sure that I would do it. I didn't accept immediately. I wasn't comfortable with the format – the length of the piece is relatively short and the size of the instrumentation is big because of the organ. There was a disproportion, as a first thought, and I didn't know what to do with it.
It was the first time I'd write for the organ. But I thought about it, I found an idea for it, and did it. And it worked.
But it was a challenge. I had thought of the organ as a very loud and boisterous instrument. But I realized that was a cliché of an organ. I took organ lessons from a friend of mine in Lausanne, Switzerland, Elisabeth Zawadke. We tried different organs in town, and I had a revelation. Yes, of course the organ can be loud. The organ is a loud and powerful instrument. But it is also capable of subtle nuances and can be very expressive.
So the idea of the piece changed and I thought yes, I can do it. The organ is not a second orchestra. It's just an instrument that is capable of a very large range of dynamics and colors. So I could use the organ as I would any other instrument, and write for the instrument from within.
The piece starts in a very soft manner and in a not typical "organistic" sound. So this is music from a composer that knows the organ, but not from an organist's perspective. I found something in the organ that was very telling, that talked to me and inspired me. Thus this piece.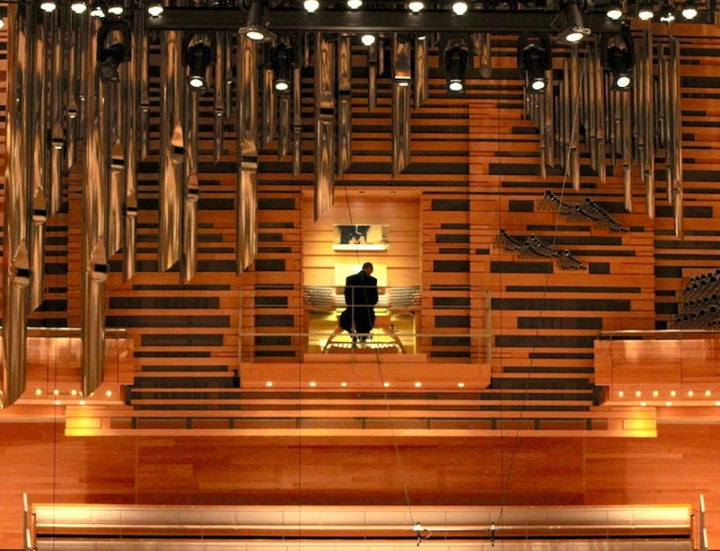 ZEALnyc: Speak to me about the title, "A Globe Itself Infolding…"
SM: It is a cross-reference between the Book of Ezekiel and Milton, a poem by William Blake. Blake talks about a globe itself infolding like the sun. In the Book of Ezekial it speaks about "a fire itself infolding…" But it is the same concept – of something rolling backwards. It manifests in the piece, not so much rolling backwards because that would be unmusical.
The piece is in two parts. The first is the orchestra as a canvas and the organ plays figures on top of it, a bit quicker. The second part is the opposite, the organ as a canvas and the orchestra plays figures on it. There is an exchange of roles.
The piece was written first. I then came up with the title which I thought reflected the form, the circular form of the piece. Once the piece is over, it can start again. It never ends. It is a loop.
ZEALnyc: Talk to me just a bit about your relationship with the Montréal Symphony and with Maestro Nagano.
SM: I first worked with the orchestra in 2004, before Kent Nagano became music director. I was a first year bachelor's student and I was given this incredible opportunity to write for the orchestra. I don't know why, but they selected me.
So I wrote a piece for them. It was really wonderful. Kent was then named music director of Montréal, and became music director of Bavarian State Opera in Munich where I was studying at the time.
The president of my conservatory mentioned my work to Kent and within a couple of days, I was meeting him at his office. He immediately commissioned me a piece for the Montréal Symphony. That was 2008 for 2009. It was very short notice, but a great opportunity so I did it. That was the first time we worked together and we've worked together regularly since. He recorded my 2009 work with his former orchestra, Deutches Symphonie-Orchestra Berlin in 2013.
We've been working regularly since then, with a lot of joy on my part. Kent is an inspiring musician.
ZEALnyc: Is this your first work to be played at Carnegie?
SM: Yes, it is my first work to be played at Carnegie. In fact, I've never been in Carnegie Hall.
ZEALnyc: What does it feel like to be making your Carnegie Hall debut?
SM: Well I don't know. At the moment, it is a very abstract idea. At the moment it is a hall with a very famous name. People say many good things about it. And I believe them. But I still have to hear it for myself. I have very often heard, "Oh, this hall is so wonderful…" and I don't want to be disappointed. I am sure that I won't be.
What I can say, though, is that I am very honored, which is a different layer of emotion. I'm honored because of the history of the hall.
But what interests me is not so much being honored, but to be musically satisfied. That is really what I am after in this profession of mine, as a musician.
ZEALnyc speaks with Montréal Symphony Orchestra music director, Kent Nagano
ZEALnyc: Thank you for your time Maestro Nagano. You are featuring Samy Moussa prominently in Montréal Symphony Orchestra's Carnegie Hall appearance. Would you give us your thoughts on Mr. Moussa as a composer and your thoughts on this particular piece?
KN: In my opinion, Samy Moussa represents one of the most interesting esthetics, particularly of his generation, the twenty-first century generation. We first met when he brought his music to me in Munich. He was in Munich working with the conservatory there, and during that time I was the general music director of the Bavarian State Opera and the State Orchestra. It was only a little bit after this meeting that I found out that he was not only Canadian but that he was born in Montreal!
So I became interested in his music first simply as a composer- a very interesting up-and-coming composer.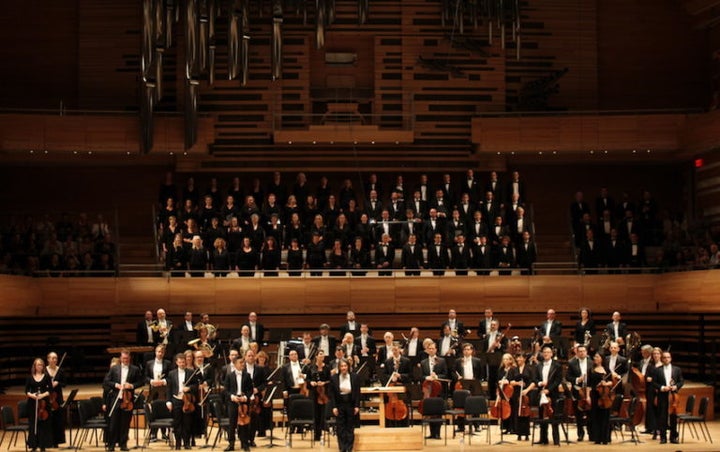 Then as we found out that he was also Canadian, it allowed us to build a strong relationship with the Montréal Orchestra, which is why you've seen so many commissions. We felt, myself and my colleagues in the orchestra, that occasionally you get the opportunity to meet an unusual talent. A that talent that is worth establishing a partnership – a closer collaboration than simply one performance or one commission.
Sometimes when you collaborate, it offers the chance to have a deeper relationship. And that is what happened with Samy Moussa and the OSM. We decided, the musicians and myself, that when we built the new organ to complete the new concert hall, we would ask Samy Moussa if he would write a piece for the new organ and for the OSM.
And that is the piece. It is, in many ways, is a very very interesting step forward and a very strong departure, in the positive sense, in Samy Moussa's work.
We've performed the piece not only at the premiere but regularly ever since. It has entered into our repertoire. And it is the work that we are bringing to New York.
ZEALnyc: You say that Samy Moussa represents an interesting esthetic. What is it about Mr. Moussa's composing that makes you say that? What is it about his approach to composing and his work that makes him stand out in particular?
KN: There are several parts of Samy Moussa's writing style that, as a player and as a musician, offers immediate points of access.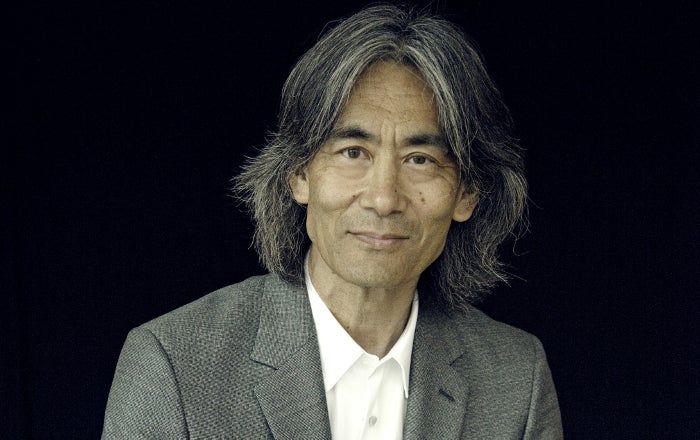 First of all, when I first met Samy Moussa, he was obviously a very accomplished composer from a purely technical point of view. He had an unusually strong technical command, not only pure writing technique, but also an unusually mature grasp of how to write for an orchestra, of how to conceive and imagine orchestral sounds through his orchestration skills. The first works that he wrote for us were technical tours de force – really brilliant writing and brilliant displays of technical command.
When he wrote the music for the "second" opening of the hall which featured the organ, it was the first piece by Samy Moussa where I saw the Canadian nature of the north, the northern part of North-America. Canada, like the United States, is a very large land mass and goes up to the Arctic. The panoramic views of nature, particularly in the winter, are very dramatic. They are very impressive.
We felt in this piece that the great tradition of incorporating nature into an esthetic stepped forward in a much stronger way than we had felt before. So when you hear the work, you can imageine Canadian nature. You can imagine the unusual colors that we have here, the northern lights, how the sky looks, how the great mountain ranges look.
The "feeling" of nature is one of the great parts of the artistic tradition, one of the great parts of the Romantic tradition as we know, and the celebration of the interaction between man and nature has been profoundly with us in the arts.
Since then, Samy Moussa has written several other works for us, including a work that he wrote for us last year celebrating the 370th birthday of Quebec and Montreal, and also the anniversary of Canada's formation.
So we continue that relationship until today. But for us, this particular piece, The Globe…, was for us and remains an important part of our repertoire.
____________________________
Kent Nagano conducts Montréal Symphony Orchestra at Carnegie Hall Wednesday October 18 with violinist Maxim Vengerov. On the program are Samy Moussa A Globe Itself Infolding for Organ and Orchestra, Bartók Concerto for Orchestra and Brahms Violin Concert.
____________________________
Mark McLaren, ZEALnyc's Editor-in-Chief, writes frequently about classical music and theater.
Popular in the Community