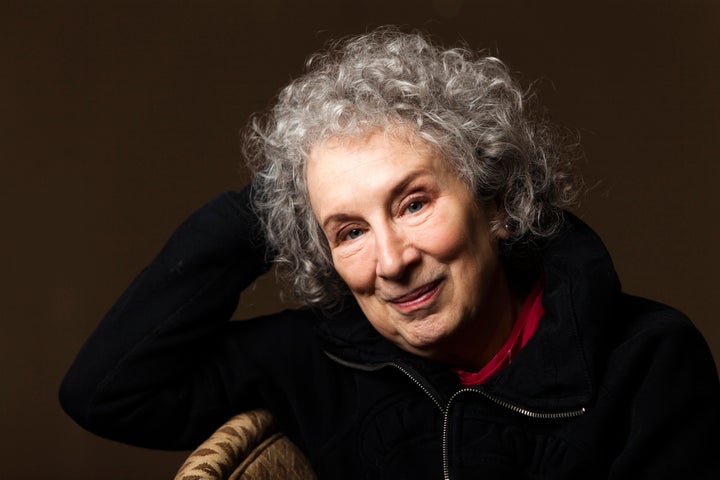 Was novelist Steven Galloway's dismissal from his university position justice for women, or a modern Salem witch hunt?
The former chair of the creative writing program at the University of British Columbia was fired in June following an investigation into multiple allegations of sexual harassment and other improprieties. This week, the Canadian literary world has been wracked with discord over the case following the publication of a scathing open letter to UBC signed by dozens of authors including Margaret Atwood, Yann Martel, Madeleine Thien and Michael Ondaatje.
The letter, reportedly circulated by author Joseph Boyden, calls attention to "growing evidence that the University acted irresponsibly in Professor Galloway's case" and argues that as the case was widely publicized, "the situation requires public clarification." The statement has drawn an explosive response, with many arguing it shows little concern for alleged victims and complainants. 
The statement also criticizes UBC for a lack of transparency regarding the specific charges and notes that criminal charges have not been brought. Furthermore, the statement maintains, UBC has failed to make public the results of an independent investigation conducted by former BC Supreme Court Judge Mary Ellen Boyd, although "[b]oth a statement from the UBC Faculty Association and the report of an independent journalist who had access to the Boyd report have since revealed that all but one of the allegations investigated, including the most serious one, were unsubstantiated."
Some in the Canadian writing community have pushed back on signatories, accusing authors like Atwood of doubting and silencing victims in the name of defending a powerful male colleague. "Here's the thing," tweeted writer Kaitlyn Tremblay, "many of the top writers signing that open letter to UBC sends a clear message: we protect our own, not students/victims." 
Atwood defended her signature on Twitter: 
She also wrote a statement for press, republished in full on The Walrus, which argued: 
My position is that the UBC process was flawed and failed both sides, and the rest of my position is that the model of the Salem Witchcraft Trials is not a good one. [...] Obviously the university was trying to shield students from something — we are still not clear as to what, exactly, and if it's a matter of rape then it should be a matter of jail — but their methods appear to have resulted in a big foggy mess.
This line of argument regarding Galloway's dismissal has drawn criticism for seeming to imply that a professor shouldn't be fired for misconduct such as sexual harassment, other harassment, or unprofessional behavior not rising to the level of criminal conduct.
Atwood also argued against taking the position that "the members of a group called 'women' are always right and never lie" and also that "members of a group called 'accused men' are always guilty." In apparent reference to one accusation, in which a student claimed she saw Galloway slap a former student while they were out together as a group, Atwood wrote, "Does [UBC] need a clear code of conduct that everyone teaching there should adhere to? (Don't socialize and drink with students, for beginners? No bets that involve slapping?)"
Though the slap was explained as the result of a mutual bet, one complainant who was present told the Toronto Star it had nothing to do with a bet: "She said her friend explained that it came about because she'd badmouthed Galloway's writing, and he jokingly told her he would slap her as soon as she graduated."
Signatories have defended the letter, since its publication earlier this week, as an attempt to defend justice for all parties ― both accused and complainants. Author Martel told the Toronto Star he took issue with the letter's wording, but that he "did NOT sign the letter to defend an empowered white male [....] With a clear grievance process, everyone and anyone should feel confident that their voice will be heard." 
Author Hart Hanson tweeted:
Nonetheless, the letter, entitled "An Open Letter To UBC: Steven Galloway's Right To Due Process," struck many as primarily concerned with Galloway's rights, not the victims'.
Several complainants told journalists that the letter left them feeling hurt and unsupported by their community, rather than empowered to speak up. One, Andrea Bennett, commented to the Toronto Star, "Did [the writers] not understand the impact that they'd have on students, on emerging writers, on people who are thinking of coming forward to make a complaint?" Another, Chelsea Rooney, told the Globe and Mail, "To the complainants, [...] who have been going through this investigation for a year, it reads like Canada's most powerful authors saying 'Be quiet, we don't believe you. And we don't care.'" 
One author, Kathryn Kuitenbrouwer, asked that her name be removed from the statement, writing on Facebook that she "signed it in spirit of an open and honest inquiry and regret[s] not being more sensitive to how its wording could cause harm[....] I support complainants in equal measure to those who stand accused of sexual crimes or institutional misdemeanours."
Canadian author Michael Redhill wrote on Facebook that he hoped the letter would be retracted. "It's not a call for justice, it's a cry of pain," he wrote. "Our love for Steven is the love of family members; he's part of us. But this isn't the way to support him, through emotional arguments and intellectually dishonesty."
Prominent writer Sheila Heti, who initially signed the statement, wrote in a comment on Redhill's post that she's working to change the letter. "I signed it because I do think UBC handled the case poorly and destructively, and my name was down there to convey to UBC that they have to reform the way they handle sexual harassment cases," she wrote. "No one wanted to harm any or silence any students by signing this letter (or imply disbelief in their complaints)." As of the time of publishing, her name had been removed from the post; Heti declined a request for comment from HuffPost.
As for UBC, it responded to the open letter on Tuesday, saying the case will be reviewed as part of a grievance process next year. 
REAL LIFE. REAL NEWS. REAL VOICES.
Help us tell more of the stories that matter from voices that too often remain unheard.
BEFORE YOU GO
PHOTO GALLERY
Famous Quotes by Famous Authors