Flight Paramedic Hugh Gilmour works in the furthest reaches of the Canadian Arctic, evacuating patients from remote communities to hospitals in southern Canada. He is also an amateur photographer and his often breathtaking photos provide a rare glimpse of his extraordinary job.
"The people I get to meet, and the cultures and the places I get to see are amazing," Gilmour told The WorldPost by email. "Not many Canadians have a chance to see these places."
Gilmour works as a Critical Care Flight Paramedic and Clinical Educator for Advanced Medical Solutions - Medic North which provides medical evacuations, or medevac, services, to Canada's Northwest Territories and the Kitikmeot region.
The paramedics typically spend 28 days on call, before flying home for 28 days of rest, Gilmour explained. When they are dispatched, the team has 60 minutes to gather the appropriate medical equipment, check the weather, file a flight plan and prepare the aircraft.
"The Arctic is an unforgiving place to fly, so all proper precautions are taken prior to launching a medevac," Gilmour said. "We manage very sick people over vast distances in very remote situations."
Despite the difficulty of being away from home for long periods, Gilmour has spent more than six years working in the Arctic.
"It's so huge, and so empty, and getting anything done here is an enormous undertaking," he said. "As a result, people's access to healthcare, affordable fresh food, and social programs that most Canadians take for granted is significantly limited."
"But the people here make it worthwhile," he continued. "The culture and spirit of the indigenous peoples in Northern Canada is something to be treasured by everyone."
See a selection of Hugh Gilmour's extraordinary images from his work in the Canadian Arctic below. For a full gallery, visit his Flickr page.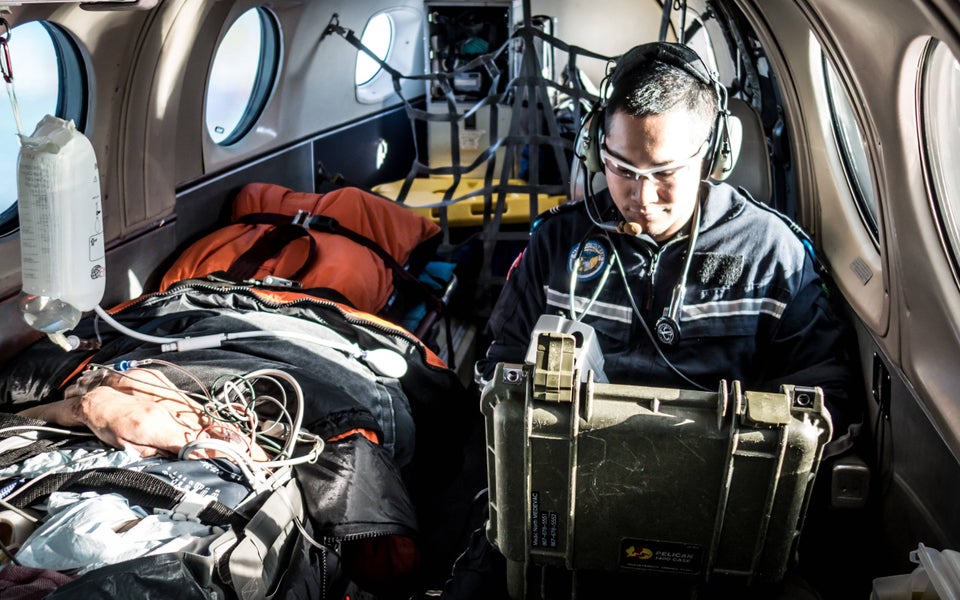 Canadian Medevac
Popular in the Community