Soon, Canada will be penniless.
Not in the poverty-stricken sort of way, but in a more literal sense: As of Tuesday, Feb. 5, the Royal Canadian Mint will cease distributing pennies. After more than 150 years in production, the last Canadian penny was minted in May 2012.
Paradoxically, the coin's diminishing supply has already increased its value, at least among penny-pinching collectors and artists seeking to preserve a piece of history.
One such collector, Renee Gruszecki, has amassed around 30,000 of the coins, which she uses to produce jewelry and other accessories.
"The maple leaf is synonymous with everything Canadian. We all identify with it," she explained to CTV News. "If you're wearing it on a ring or you're wearing it around your neck, you keep its visual presence certainly alive. If there can be an additional layer of meaning to it, all the better."
She added that demand for her work has increased as the penny's demise draws nearer.
While the Canadian penny slowly exits circulation, a process that may take three to four years, businesses have been asked to round all cash transactions up and down to the nearest 5-cent increment. Items that cost $1.01 or $1.02 will simply be rounded down to an even $1.00, while goods that cost $1.03 or more will increase to $1.05, notes British Columbia-based news outlet The Province.
Business conducted with credit/debit cards and checks will not be rounded.
For those lamenting the loss of the Canadian penny, take solace in the fact that the coin at least went out in style. Google's Canadian home page marked the passing with a "doodle" in the penny's honor.
Support HuffPost
The Stakes Have Never Been Higher
Related
Before You Go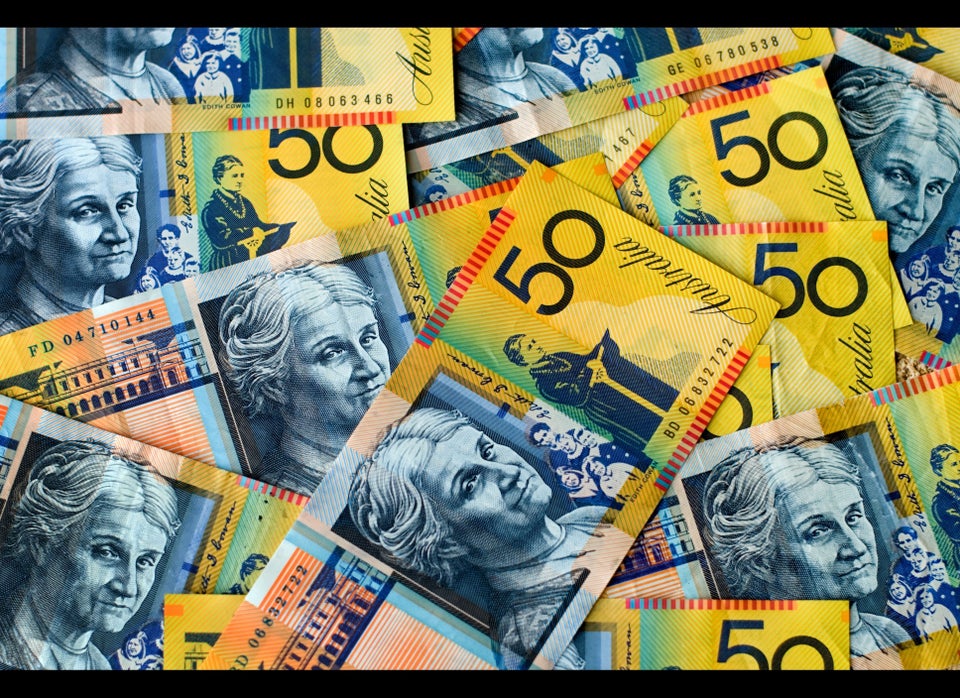 Cool Currencies Of The World
Popular in the Community