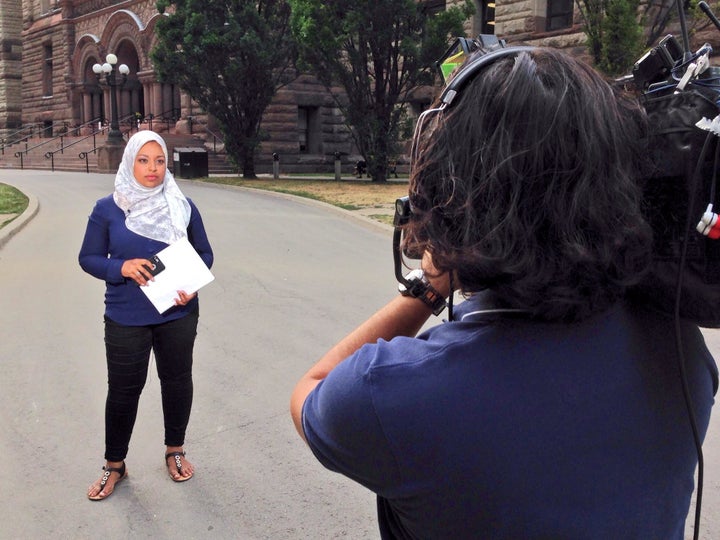 Toronto's CityNews channel needed an anchor to fill in for a broadcast last week, so Ginella Massa stepped up to the plate ― becoming, she believes, the first woman in a hijab to appear on a Canadian newscast.
The response to her first segment in front of the camera has been "overwhelmingly positive," she told The Huffington Post in an email. Still, nasty comments are difficult to escape.
"I think in Canada we are sometimes a little smug because we are such a multicultural and accepting country, we often like to act like we don't have to worry about hatred and racism here, but it does exist," she said.
One person tweeted that putting Massa in front of the camera was "a massive stride backwards in evolution." But the journalist appears to take even comments of that nature in stride:
"It tells me that I need to continue what I'm doing because for some this may be the only interaction they ever have with a Muslim woman in hijab, and maybe it will change their perception about who we are and what we can do," Massa said, adding that she's proud to have broken the mold.
"I worried that I would never be hired or accepted simply because I had never seen anyone who looked like me on TV," she said. "I once had a colleague tell me that a women in hijab would never be hired on-air because it's 'too distracting.' That only made me want to work harder to prove him wrong."
She said she credits her colleagues at CityNews for helping her flourish.
"I have been treated as an equal by my colleagues and producers who are always eager to hear my story ideas and opinions," she said. "They treat me with respect and listen to the perspectives I have to offer."
Massa also shared a message of support for other Muslim women: "How you're dressed shouldn't define whether or not you can succeed. I'm really excited to be the first hijabi to anchor the news, but I certainly hope I'm not the last."
Anyone who missed Massa in the anchor seat on Nov. 17 can find her in front of the camera again next month.
Related
Before You Go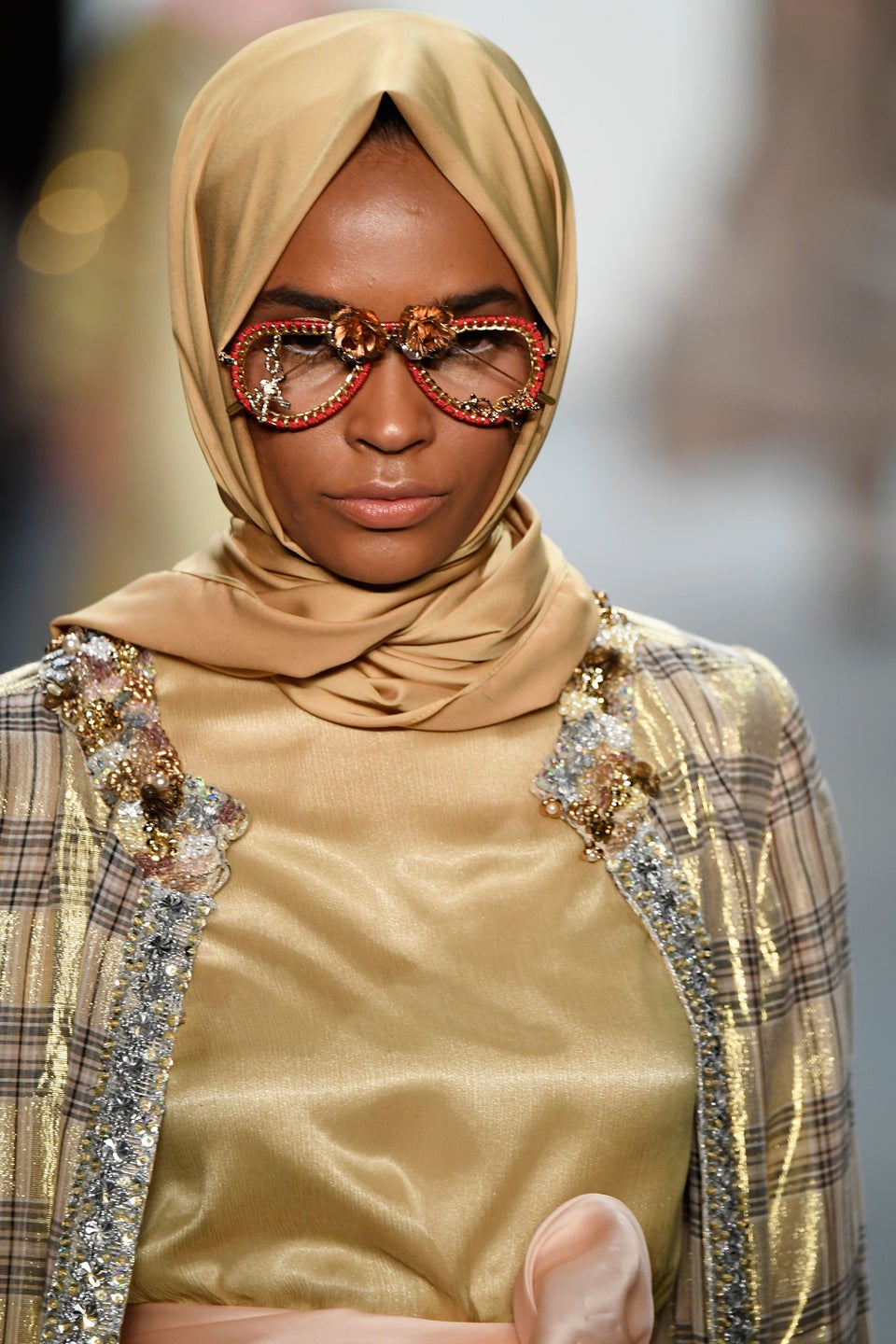 NYFW Hijab Show