Colbert opened his show with a montage of Comedy Central shutting down "The Colbert Report," until Colbert "woke up" from a terrible, terrible dream. "This was close," he said to the audience. "We almost lost me. I'm never going to take me for granted ever again … the interweb tried to swallow me whole but I am proud to say that I got lodged in its throat and it hacked me back up like a hastily-chewed chicken wing. I'm still here. The dark forces' attempt to silence my message of core conservative principles mixed with youth friendly product placement have been thwarted."
Colbert also clarified that it wasn't he who tweeted from the "Colbert Report" Twitter account, noting that he only uses his personal account, @StephenAtHome. "When I saw the tweet with no context, I understand how people were offended," he said. To ensure that this sort of thing never happens again, Colbert enlisted the help of Twitter founder Biz Stone to destroy @ColbertReport forever.
Most pointedly, Colbert also called upon anyone who might be threatening Suey Park, the woman who created the #CancelColbert hashtag, to stop. Park has endured an enormous amount of hate-filled responses and death threats since the campaign began.
Watch the clip above to hear Colbert's take on #CancelColbert, and then take a look at the cold open with B.D. Wong below, followed by Colbert and Stone blowing up the show's official Twitter account.
Cold Open With B.D. Wong:
The Destruction Of @ColbertReport
Support HuffPost
The Stakes Have Never Been Higher
Related
Before You Go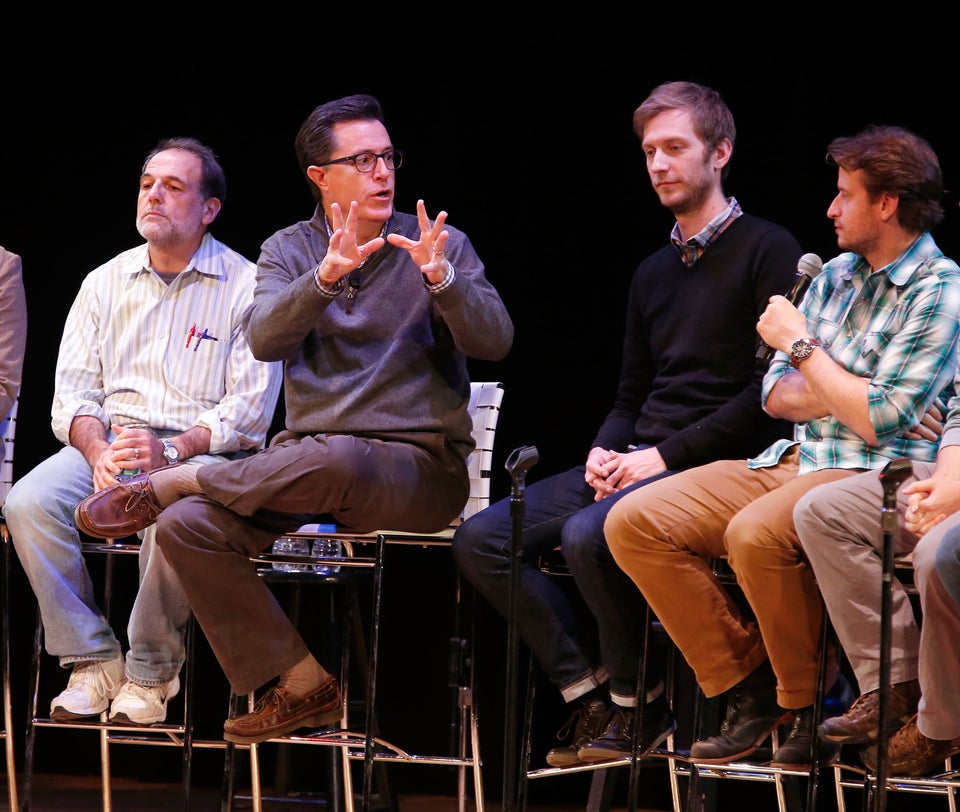 Behind 'The Colbert Report'
Popular in the Community