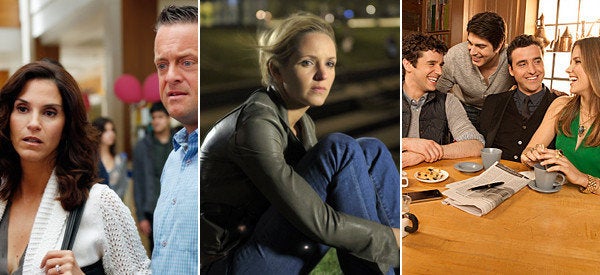 As the 2012-2013 TV season kicks into gear it's time to ponder which show will be canceled first.
Will it be CBS's "Partners"? The series debuted softly with 6.6 million viewers tuning in and a 2.4 rating in the 18-49 demographic. OK numbers, but not by CBS standards. Consider "How to Be a Gentleman," last season's new comedy from CBS. The show premiered to an audience of about 9 million people and had a 2.7 rating. However, it was quickly shuffled off to Saturdays where it was bested by "Two and a Half Men" reruns before being yanked completely.
So, which show do you think will meet its end first? None of the above? Vote in the poll below and share your thoughts in the comments.