A California woman and her family turned a moment of personal heartbreak into an opportunity to give back to their community.
Earlier this week, just days before her wedding, 27-year-old Quinn Duane called her mom to deliver distressing news: The groom was having second thoughts about the nuptials, and the couple had broken up.
Amid the shock and sadness, Quinn's mom, Kari Duane, immediately "went into action mode," wanting to help her daughter with the logistics of the sudden cancellation. Deposits for the $35,000 wedding reception had already been put down, Kari told BuzzFeed, and more bills would soon be arriving.
She knew right away what had to be done.
The family promptly leapt into action. They sent the non-refundable wedding flowers to a local nursing home, and reached out to homeless shelters in the Sacramento area to invite people to a lavish dinner. On Saturday, about 90 homeless men, women and children arrived at Sacramento's Citizen Hotel to enjoy a feast, hosted by the Duane family.
Though Quinn was too grieved to attend the dinner, her mom was there to greet the guests. The first person to arrive was a woman from a local shelter.
"I was thinking at that moment, if she's the only person that comes tonight, this was worth it," Kari said.
Kari told Buzzfeed she was "grateful" to be able to contribute to her community in this way. But she wasn't the only person who was filled with gratitude on that special evening.
"To lose out on something so important to yourself and then give it to someone else is really giving, really kind," Erika Craycraft, who attended the dinner with her husband and five children, told KCRA-TV.
The dinner, Craycraft's husband added, was "really a blessing."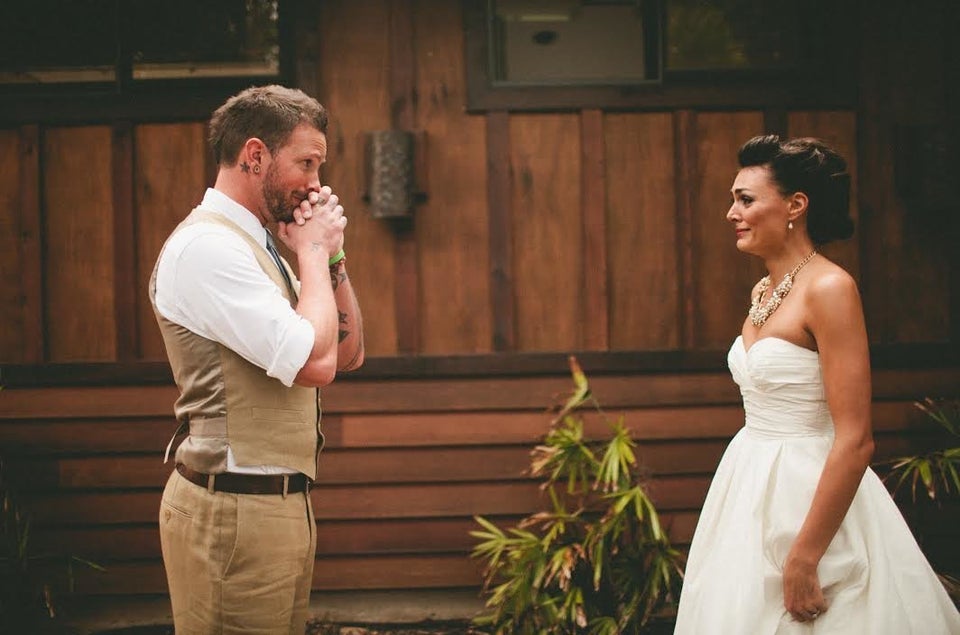 Emotional Wedding Moments