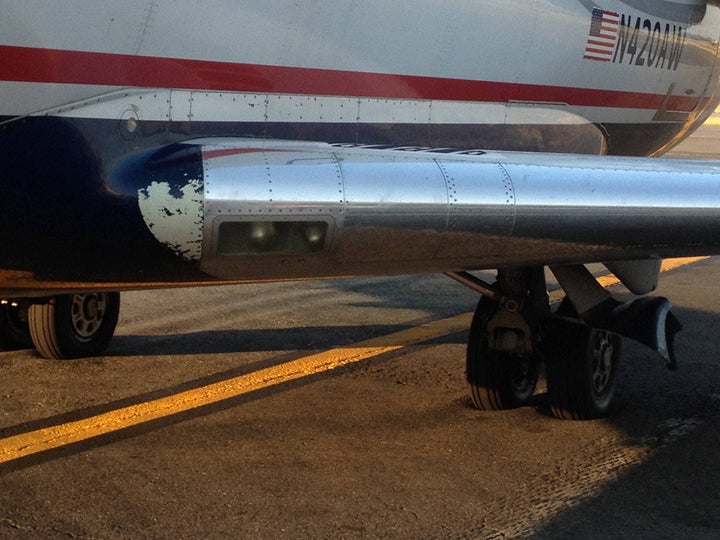 Congress' decision to modify the sequester for the FAA air traffic controllers while ignoring the plight of cancer-affected families was insulting and inexcusable. Yet in a perverse way, Congress may have done cancer fighters a favor by giving us a vivid image on which to focus: full airplanes waiting in line to take off.
Cancer is the second highest cause of deaths in the United States, and the federal government is the largest funder of cancer research. Left unchanged, the sequester will decimate cancer research budgets, costing both jobs and lives.
When travelers (legislators included) were enraged by sequester-driven flight delays in April, Congress couldn't avoid seeing the vivid image of flight delays and feeling passenger rage. Travelers screamed, and Congress listened.
Until now, cancer patients and their families haven't had a comparably tangible and compelling image, in part because we're scattered all over the country. But what if Congress could imagine all of us -- people currently in treatment, survivors, caregivers, and those who are dying -- in one place, waiting in line for their lives to be saved? Imagine this:
The average Boeing 767 jetliner holds 210 people. This year 1.6 million people will be diagnosed with cancer, enough people to fill 22 Boeing 767s every day.
Almost 1,600 people will die of cancer every day in 2013, enough to fill eight jetliners per day. That's a total of 580,000 people who are mothers and fathers, husbands and wives, sisters and brothers, sons and daughters, bosses and employees, senators and representatives.
Despite the breathtaking progress that's being made in America's research labs to understand the causes of cancer and to turn cancer into a chronic disease rather than a killer, millions of Americans are still carrying its burdens. We're waiting on the congressional tarmac for the people who control federal cancer research budgets to "press the pedal to the metal" on cancer research... to put our money where their brains and hearts ought to be. Cancer research makes good economic sense and good public health sense, but we continue to wait.
Given that one in two men and one in three women will be diagnosed with cancer in their lifetimes, the odds are high that many of our legislators, or their parents, or kids, or siblings, or best friends are waiting in one of those jetliners with us. So maybe Congress did us a favor when they forced our attention to those sequester-delayed jetliners. Maybe in turn we can force their attention to us, also waiting in line for them to wake up, preserve cancer research funding, and let our lives take off without cancer's economic or emotional burdens.
Calling all HuffPost superfans!
Sign up for membership to become a founding member and help shape HuffPost's next chapter