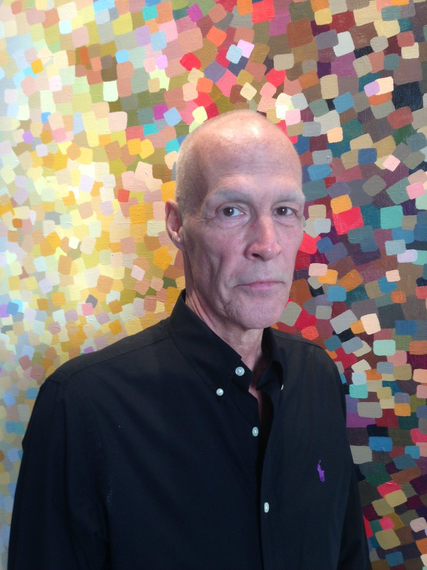 I first met Coda many, many years ago. But of course, it seems like last week. He has a dominant presence that exudes a calm strength. Back then his hair was thick and he had eyebrows that would make Cara Delevigne jealous. Beyond his good looks, he has a "man's man" aura which makes you feel protected when Coda is around. He is a man's man that also has an incredible talent for decorating, cooking and presentation.
This is the man I came to know for many years but a few years ago cancer crept in to change his journey. He is my best friend's husband and we live in different cities so I have not been front row to his challenge. I know that he was diagnosed with pancreatic cancer which was treated, returned and now treated again. He has been cleared with a good bill of health and on the mend but maintains a matter of fact attitude.
I am spending a few days with him for NYE 2016 and I want to know a little more...
EP: For me and the reader can you give me a quick run down of what has happened from the first diagnosis until now?
CR: June 2012, I was diagnosed with stage 3 pancreatic cancer and prior to that I had been having intestinal/stomach issues. I was concerned because 2 friends died from a rare liver cancer. Due to my wilder younger years; I was concerned about my liver. I asked my regular doctor to check out my liver functions. I had my MRI on a Wednesday and he called me on Friday to schedule a meeting early Monday... never a good sign. That's when I found out I didn't have liver cancer but pancreatic cancer.
Pancreatic is generally a death sentence; I have never known anyone to live past 9 months of diagnosis. He told me to go home and get my things in order. That is when I met Dr. Jeff Paonessa and fortunately, he had a great reputation. At the time, I was overweight which was a blessing because the therapy that was prescribed guaranteed weight loss and some people could not handle it.
After about 4 months of treatment -- much to everyone's shock -- I was in full remission. This however was followed by a side effect of eating a hole in my intestines which caused me to go septic.
After an induced coma and the doctor's advising my partner that I wasn't going to make it, they released me within a week and I was cooking Thanksgiving Dinner. In Boston, later that March, there was a surgery to remove the tumors and radiate my insides.
For 2 years, I lived cancer-free but still managed the side effects from the chemotherapy. August 2015, during routine blood work my cancer markers spiked and we discovered the cancer had moved into my liver. Immediately started back on aggressive chemo until this December and recently found out the cancer is under control. Basically, I've beat pancreatic cancer twice.
EP: I have always thought of you as a strong, determined goal achiever and not a fighter. How did you approach this mentally and do you think "fighter" is a good term for what you have achieved?
CR" I was raised by two extremely optimistic people; because of that upbringing... I was able to positive. There were two parts to this though: in one way I was relieved to think about death as a positive but there were still things I wanted to accomplish. I wasn't ready to leave the people (and my dogs!) that I love.
EP: As a gay male going through a public physical transformation have you learned anything about outside appearance and our culture?
CR: NO. When I lost my eyebrows; I lost a defining feature. This didn't bother me though because I enjoyed the reactions. There's a side of me that enjoys shocking people. There was a lot of positive reinforcement about my weight loss which I loved.
EP: I love the quote recently where Carrie Fischer calls her body a brain bag. How has this changed your view on your body? What has been interesting to observe?
CR: Most of my life, I was thin so being thin again has been great. Which is a paradox because being overweight is probably what saved my life.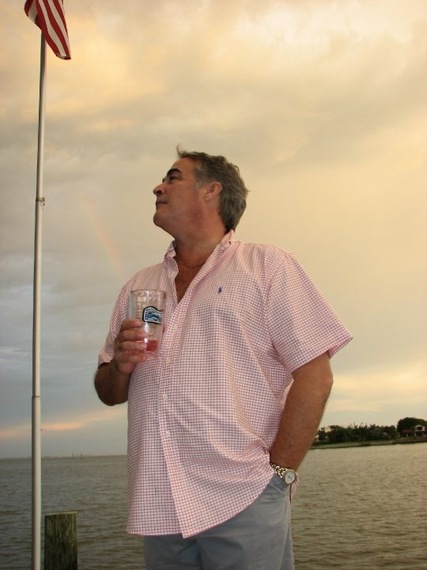 EP: From your experience, is there any advice you can give to people trying to support someone going through a similar journey?
CR: You want people to understand what you are going through emotionally and physically. So you ask for patience.
EP: Did you have dark moments and what pulled you through? Did you have signs or feel a draw towards anything spiritual?
CR: I definitely had dark times where I wanted it to hurry up and end. What pulled me through was my dog (and my husband of course, lol). I do feel that I have spirits watching over me.
EP: Donna Karan talks about focusing on the person and not the disease...have you ever felt overshadowed by the disease?
CR: It's like when someone points out a car and then everywhere you go there is that car. Suddenly cancer seems to be everywhere. If you want to kill someone on TV you give them pancreatic cancer. I use cancer for my benefit...people tend to cut a break when they hear the word cancer or chemo.
EP: What moments have been the funniest; where do you find the humor?
CR: I tend to see the humor in stuff. Trading stories in the infusion room has been a place commorodity and raw honesty. Talking to others about shitting your pants is a bit of a laugh.
EP: We are both animal lovers so tell me a little about how pet companionship has influenced your journey...
CR: It is one of the major reasons that I am still alive.
EP: Open mic! What do you want to say about what you have been through?
CR: It is one of the best experiences that I have ever gone through. I have been sick but I have learned a lot that I may not have learned otherwise.
EP: Lastly, what are you thankful for about this experience?
CR: It teaches you a new appreciation on life. Be thankful; be in the moment.
Coda has told me that he is happy to talk to anyone about what they are going through. He can be reached at codaroberson@gmail.com
REAL LIFE. REAL NEWS. REAL VOICES.
Help us tell more of the stories that matter from voices that too often remain unheard.