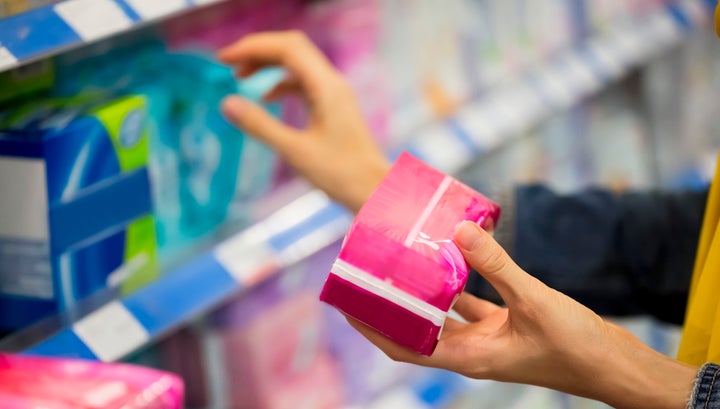 I was in third grade, whereby, I was the family member most excited about getting mail. Leafing through the bills and coupons, I silently willed there to be something in the pile for me – a postcard from a camp friend maybe, or something fun from my sister or brother, both away at college. I found the bright pink envelope and filled with glee at the hand drawn flowers and stars that covered it from end to end. It was from a family friend, a girl right around my age, but it wasn't meant for me. Disappointed, I saw that it was clearly addressed to my mom in what I knew to be purple Milky gel pen.
Flitting from the table to the oven and still in the glamorous pantsuit she'd worn to work, she listened to the details of my day while I perched on a stool at the center island. A guidance counselor at what had then been called William Howard Taft High School in the Bronx, she marched into a heavily marginalized neighborhood every day and made gang members and pregnant freshmen trust her with their innermost thoughts. They thought she was cool because she was, and it didn't hurt that her office was comfortably covered in plants or filled with candy and color. My dad once had a dream that she pulled into our suburban New Jersey driveway at the helm of a giant yellow school bus filled with hundreds of her students, beeping the horn and cheering boisterously after work one day. In the dream, my siblings and I watched from an upstairs window with wonder. That's the kind of person she was.
As she juggled flank steak and string beans in our kitchen that night, I begged to open the letter for her. My curious fingers itched to break the seal on the pretty stickers and see what was inside. She let me, and I carefully pealed open the envelope flap and unfolded the girly stationary. Dear Aunt Susan, I began to read aloud. I'm sorry you have cancer – – silence. In an instant, my eyes snapped up to hers pleadingly; she stopped stirring and stood very still in front of the sink. I imagine that in her head she said something more like oh shit. But out loud, we both started crying. I didn't really know anything concrete about that word, cancer, but I knew she hadn't been feeling very well and had been visiting a lot of doctors with my dad. She hugged me in the kitchen for a long time.
Now that I had been thrown into the know, my parents, big sister, and two older brothers dealt with questions like is mommy going to die? And how do you know? I learned that her sickness was called Esophageal Cancer, and that it meant over the next few years she couldn't always drive me to dance three times a week, and that sometimes she'd be too tired to do very much except lay in bed. But the house was, as always, filled with light and love. My dad still sang in the mornings, often making up the words. Shaggie, our Saint Bernard still galloped to greet us at the door when we came inside from dinner at the Coach House Diner. I didn't remember things being any other way, so it felt normal to me. We were told often how much we were loved; not a phone call ended without it. It was the most important thing to her, and so it became the most important thing to all of us.
When all four kids were home, it was even better. Every room full, ever waiting to use the bathroom, and so much happy noise in the house with the purple door. I remember my mom in a warm sweater and fuzzy leopard slippers on Chanukah, leaning back as she sat on the living room stairs and we opened piles of perfectly wrapped presents spread out just below her. Her platinum blonde hair in a scrunchie on top her head, magenta lipstick, a big smile and leaning on my dad's shoulder. She'd thinned drastically from chemotherapy and ongoing treatments, but her body was weaker than her spirit. She had an immeasurable quality that was hard to miss when you were in a room with her. She was like moving, talking, confetti that people confided in, celebrated, prayed for – I know I did. Our friends in the community developed a rotation to bring dinners over when she became sicker. Sometimes, her and my dad would make us ice cream sundaes and load them with rainbow sprinkles and chocolate syrup. Sometimes, we'd watch movies after I did my homework. She liked when I drew pictures and wrote stories and poems about my illustrations, so my marker collection was extensive (thanks, dad) and my imagination was cultivated. I recognize that her relationships with my siblings were more complicated in that they were more mature; they'd had more life experiences and they could relate to her about things that didn't apply to me yet. At the time, this was a nonissue for me. She and I didn't have anything to argue about or debate that carried weight like applying to law school did. I sought advice on science fair projects, not dating. I wish every day that I could consult her, learn from her, about everything from makeup to my career.
There's admittedly a lot she and I didn't get to cover while she was alive, but the things we did together were blissfully naïve. That is, until I hit the one milestone that I awkwardly, hilariously, got to share with her – I got my freakin' period. With sixth grade braces, I approached her bedside and meekly told her what had happened at school. Her face lit up! She burst into joyful tears and gave me a loving smack. She laughed loudly and called Sylvia, our cleaning lady and confidant, into the room to share the good news and celebrate with us to the Spice Girls CD. By then, my mom wasn't able to drive anymore, so Sylvia piled the three of us into her car and we drove to the local CVS at dusk to buy me pads. For a confident class president, I was pretty mortified to be in the feminine hygiene aisle with them. My dad got home from work just before we returned, and he set his briefcase down and shared my mom's joy while I unwound and brushed it off. It must have been special for them, knowing a body they created was working healthily, the way that it should.
She wasn't at my bat mitzvah, or my high school and college graduations. She's never met the boy I love, and I can't call her to gossip or chat noncommittally. But I think about the rest of my family, and how we try to embody her effervescence with one another, and still feel so very lucky (my sister literally had a confetti canon at her wedding – how amazing is that!). We remember her warmth pervading the barriers of her sickness, and we, like so many other sons, daughters, and spouses I know in this terrible club of loved ones left behind, have heightened perspectives on what brings us down in our day to day. Maybe not all the time, but I'd like to think it's true at least every now and then.
On September 11, 2001, my mom and dad were on their way to a doctor's appointment when the plane hit the first tower. Oblivious to news of the outside world inside Roosevelt Elementary School that morning, I was surprised when my parents walked through the front doors less than two hours later. It was a perfectly timed interception of my class on our way to indoor lunch that sunny day. I fell behind and stood in the atrium as they embraced me and said we're okay. We came here to tell you that it's okay. To them, I'd be worried by now that their appointment was in New York City near the World Trade Center, or that I'd say I could see the Empire State Building from my dad's office window and alarm a teacher like other students soon would. But I didn't know about the planes in that moment or any of the horrific events unfolding just across the Hudson River. I thought they were telling me mommy was better – that she wasn't sick anymore – we were okay, it was going to be okay.
She would die from the cancer a little more than one year later.
I think about that mix-up sometimes and wonder what it would have been like had I been right. My dad wouldn't have had to carry on without her as he continued to raise me with wisdom, strength, and always care and kindness. We wouldn't have missed her at my sister's and my brother's weddings, where I so deeply felt both her absence and her presence, amazingly at the same time. We wouldn't have to ask ourselves if she'd be a savvy texter, or think about how deliriously happy she would have been to hold her grandchildren and breathe in their giggles. But we do our best to fill in those pieces of her that we need to. New people enter our lives that support and love us. It's okay that I still cry for her almost fifteen years after she passed away. Even after all that time, a particularly thoughtful or sparkly Mother's Day card in a pharmacy can still make me unbearably jealous of my friends with reason to buy them. I think that will always be the case, and that she and I would have found our own things to argue about, and that's okay and sort of beautiful, too.
Truthfully, I think my mom would have been a terrible texter – her nails were too long and fabulous, and she would have overused the heart and lips emojis – but I love knowing that I'm going to try to honor her in my own way. And most importantly, I'm pretty sure no one I like has ever complained about getting too many hearts.