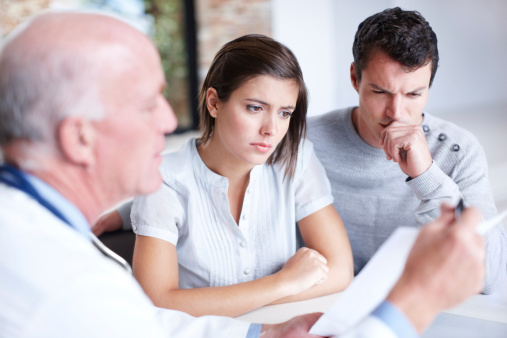 If we are going to find the cure, we need to change the perception of clinical trials and have a conversation about clinical trials begin between patient and doctor from the moment of diagnosis. There is general agreement in the medical community that clinical trials are the best way to learn what works in treating diseases like cancer. Moreover, clinical trials are required for new drugs to obtain approval by the FDA. Yet, as the American Cancer Society has pointed out: "The biggest barrier to completing clinical trials is that not enough people take part in them."
"What is a clinical trial?" This is a question I have been asking friends, family, and colleagues in my quest to understand people's perception of clinical trials.

"A medical study where you either get the drug or the placebo."
"A science experiment where you are a guinea pig."
"A last ditch effort to try when everything else has failed - a hail Mary."
Although based on informal "man on the street" interviews, I think these statements accurately represent what many people think about clinical trials. So if you are diagnosed with cancer, why would your perceptions suddenly change?
In a study that the Cancer Support Community conducted in 2014 that was presented that year at the San Antonio Breast Cancer Symposium, we asked 577 people with metastatic breast cancer who are members of our Cancer Experience Registry about their experience with clinical trials. A significant percentage of patients in the study said they had not considered participating in a trial because they were concerned that they might get a placebo. Patients were also concerned about side effects, availability of trials in their area, and whether the costs of participating in a trial would be covered by their insurance company.
In the cancer community, we know that only 3-4% of adult cancer patients participate in cancer clinical trials, a number that has unfortunately held steady for decades, even though it is estimated that 20% of patients would qualify for a trial. Many of us have been involved with countless educational and outreach efforts over the years to raise awareness about the importance of participation in clinical trials. Unfortunately, the needle has not moved. But in a time of unprecedented innovation in cancer care, the advent of new classes of treatment like Immunotherapy, the proliferation of genetic and biomarker tests to better guide and target treatment plans for individuals, and the bold announcement by President Obama in his January 12 State of the Union address to drive towards a cure for cancer, it is time to elevate the conversation again.
More and more we are seeing trials not just for the type of cancer you have, like breast, lung or colorectal cancer, but also for your genetic predisposition or gene mutation - like the BRCA gene in breast and ovarian cancers or ALK in lung cancer. And there are many drugs for cancer in research pipelines-- for example 158 potential medicines for ovarian cancer alone. It is important to remember that the medicines that are on the market today - and the new and innovative treatments that are being studied, examined and approved as we speak - were once in clinical trials and were once being tested in patients with cancer.
So when someone is diagnosed with cancer, we encourage them to ask, "Might there be a clinical trial that is right for me?" And to ask that question at the point of diagnosis before you begin any treatment protocol. This is important because once you begin treatment, you may not qualify for a trial you learn about days or weeks later. So ask the questions up front and get the facts. And if you are uncertain, talk to a counselor or treatment decision expert like those we have at the Cancer Support Community to weigh the pros and cons of a standard treatment versus a clinical trial in order to choose the option that is right for you. At a minimum, you will get the standard of care, but you may get the next best thing and also have a chance to contribute to the advancement of science!
If we really are to achieve the moonshot the President and Vice President describe, we must re-examine the issue of clinical trials. With a recent study showing that one in four cancer trials failed to enroll sufficient participants and as a result were ended, it is imperative that we come together to elevate patient understanding so that we can increase and accelerate patient enrollment. Then and only then, will we achieve the kinds of breakthroughs that will change the game.
Related
Popular in the Community