Nancy Borowick is a 28-year-old photographer who's spent the last year documenting her parents' battles with cancer. In a turn of events many families fear, both her mother and father, Laurel and Howie, were diagnosed with advanced diseases within just over a year of each other -- breast cancer and pancreatic cancer, respectively.
Borowick had already watched and supported her mother as she dealt with two previous diagnoses, photographing Laurel's struggles with chemotherapy and surgery. So it made sense for Borowick to want to capture the journey her parents were about to embark on together, a period marked by vulnerability, compassion and love.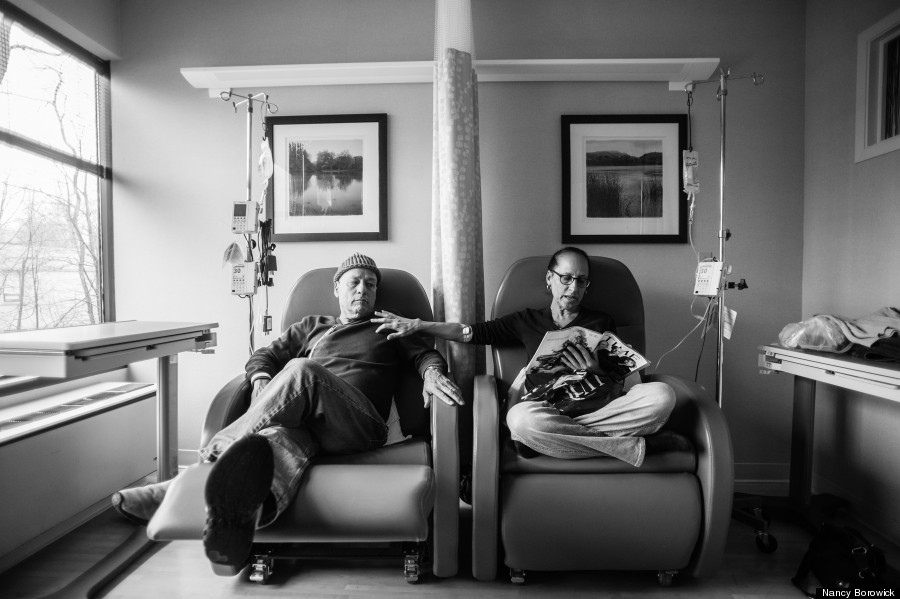 Howie calls these "his and hers" chairs. He sits beside Laurel, his wife of thirty-four years, as they get their weekly chemotherapy treatments, side by side at Oncologist Dr. Barry Boyd's office. Greenwich, Connecticut. January, 2013.
"Anyone who knows anything about cancer knows its not pretty," Borowick explained to The Huffington Post. "For me, I've chosen to share certain images that I think speak to my family, and how we are dealing with the cards we've been dealt. Our story looks at love and life, in the face of mortality, and how we process and cope with our reality."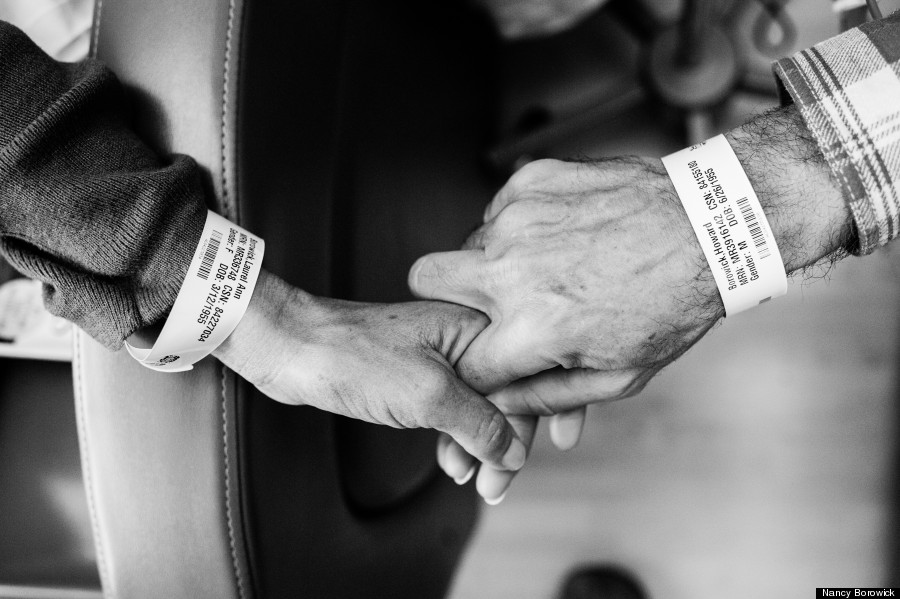 Like wedding rings, Laurel and Howie Borowick wear similar medical bracelets which the nurses scan throughout their chemotherapy treatments together at the oncologists office. They do a dance, as both caretaker and patient and husband and wife, simultaneously trying to be there for the other but also trying to get through the day themselves. Greenwich, Connecticut. January, 2013.
This December, Borowick's father succumbed to his disease, passing away after months of beating the odds of pancreatic cancer's high mortality rates. As she and her family grieve and celebrate Howie, Borowick continues to share her project online, affording viewers the opportunity to find comfort and understanding in their story.
"I actually call it 'Cancer Family, Ongoing' because the story continues... even after death," said Borowick. "Just as we've opened our lives and story to the world, the world has shared it's stories with us right back. I hope people feel less alone in their struggles with illness and remember that there is, unfortunately, a worldwide community out there sympathizing and empathizing with them."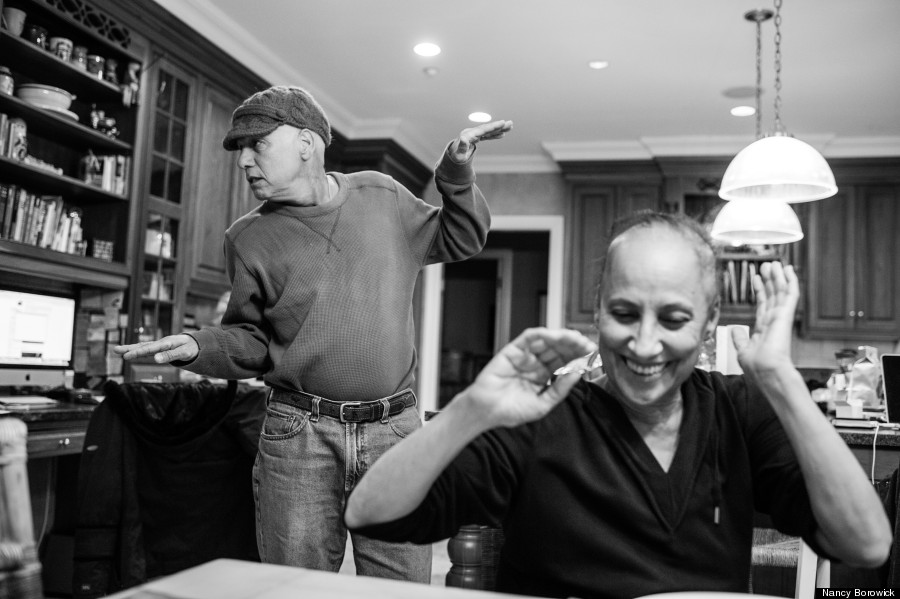 In his kitchen, Howie Borowick breaks into a bouncing dance to hopefully get a smile out of wife, Laurel. Chappaqua, New York. February, 2013.
"For me, the scariest part of illness is not knowing," she added, "so by sharing our intimate story, I hope viewers find support and understanding."
Borowick encourages those moved by her series to consider making a donation in her father's name to the Lustgarten Foundation for Pancreatic Cancer Research. You can scroll through her project below (with captions supplied by the artist) and let us know your thoughts on the touching photographs in the comments.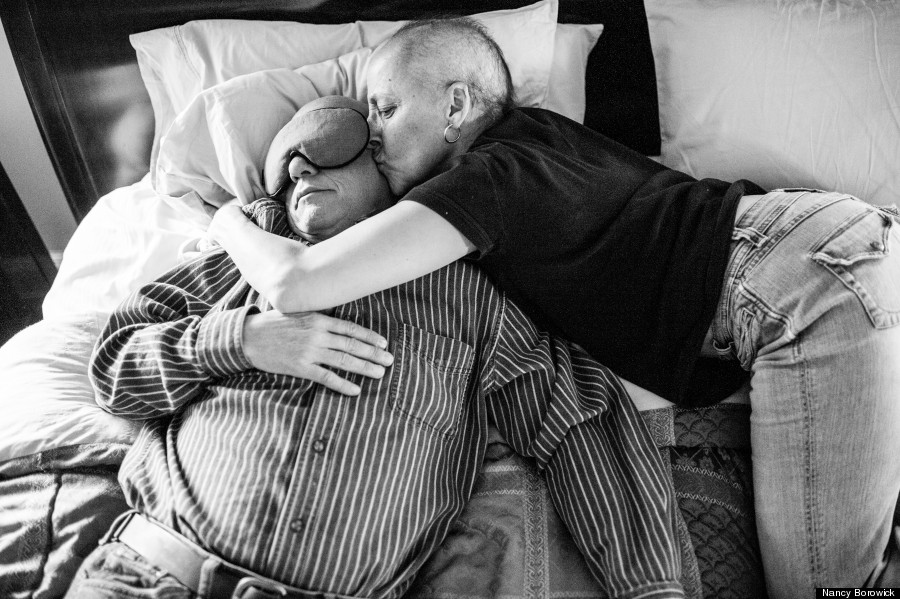 It's a familiar afternoon scene around the Borowick home, with Howie fast asleep, exhausted from the week's chemo and Laurel, his wife, waking him with a loving kiss on the forehead. Chappaqua, New York. March 2013.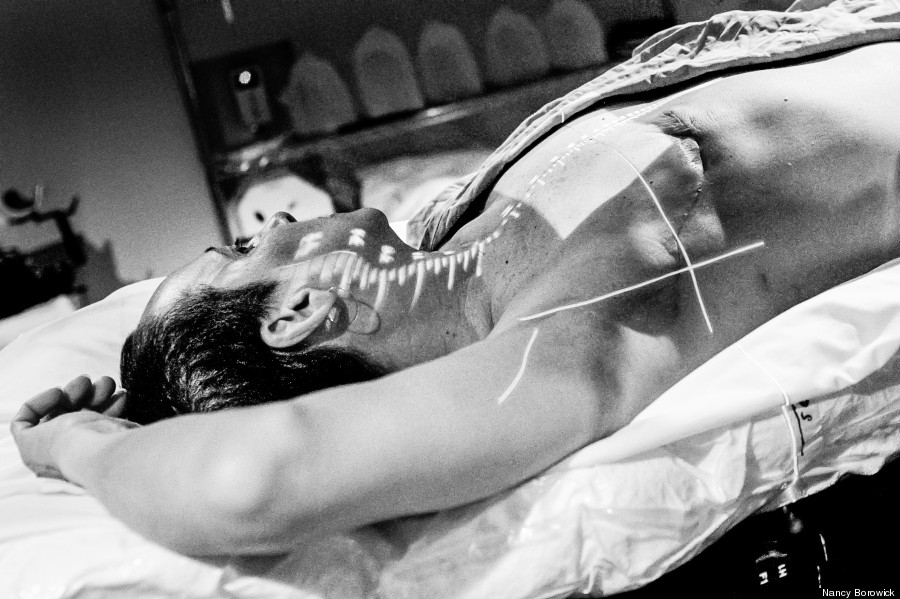 Laurel Borowick calls this treatment, "slash and burn." After new cancer cells were found in the scar tissue of her original mastectomy, she had the reconstructed breast removed, followed by radiation at a nearby medical center. White Plains, New York. March, 2010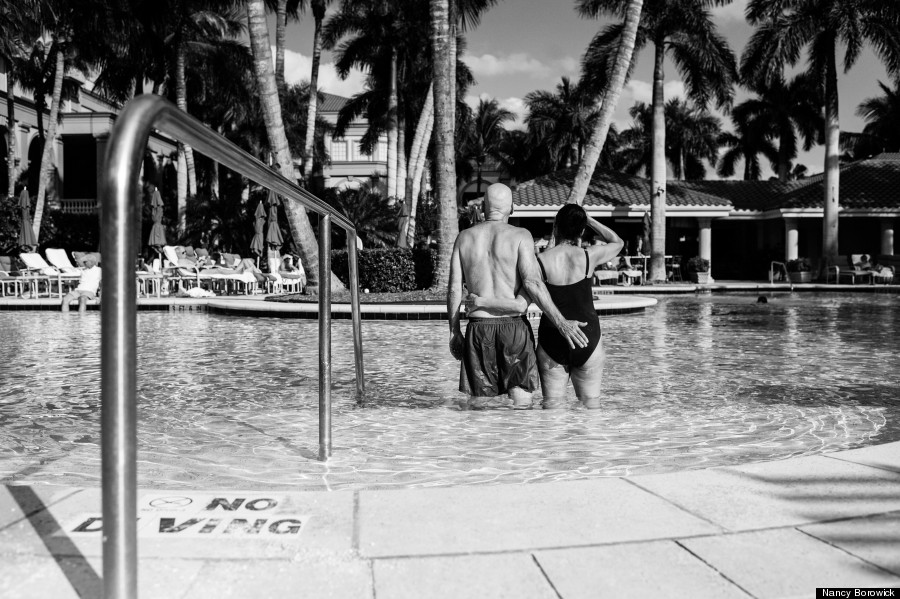 On the eve of new rounds of chemotherapy treatment, Laurel and Howie Borowick take a last minute trip to Florida. Naples, Florida. January, 2013.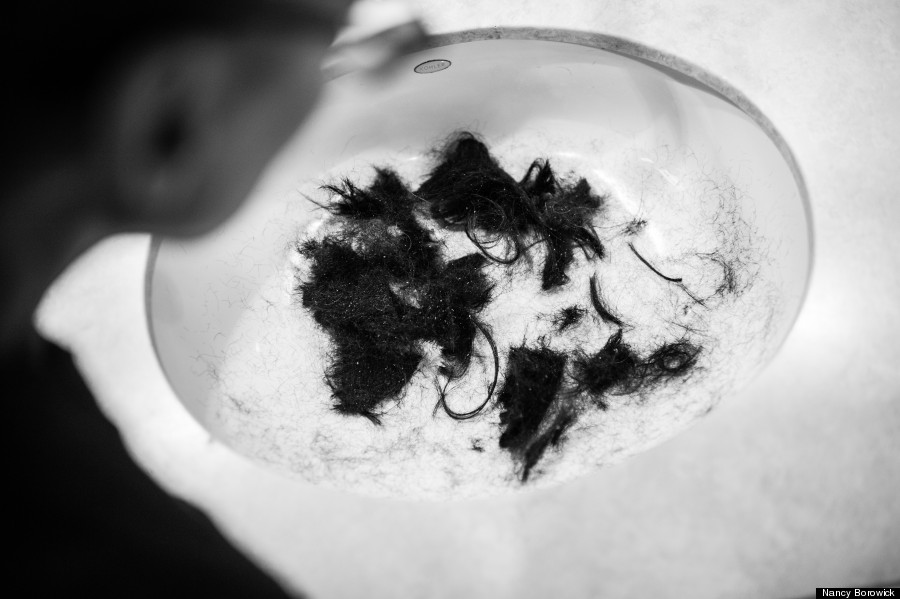 After three breast cancer diagnoses, and undergoing chemotherapy treatment multiple times, losing her hair for a third time seemed inevitable and unfair to Laurel Borowick. Cancer has taken her breast and her hair, leaving her feeling like she no longer looks like a woman anymore. Chappaqua, New York. February, 2013.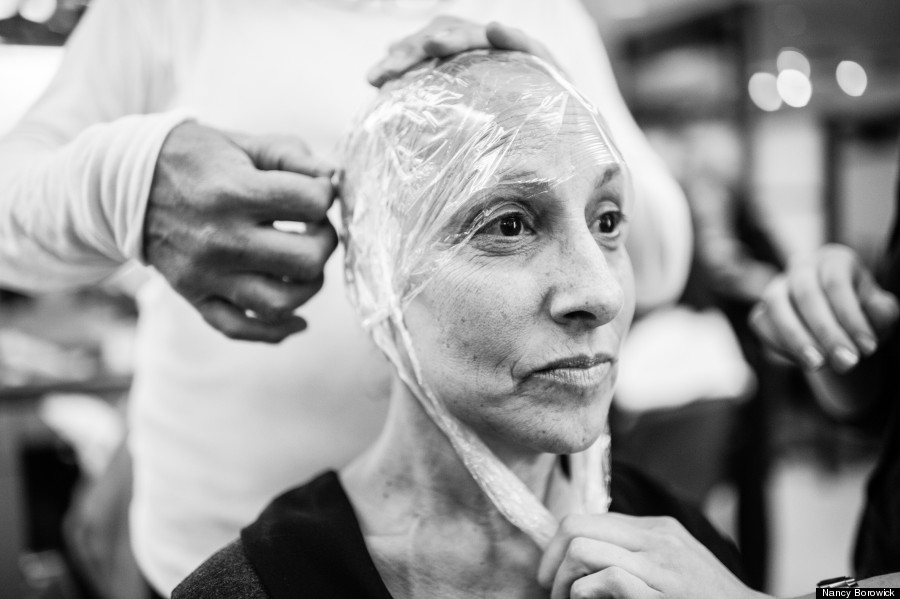 At the Rodolfo Valentin Salon in Manhattan, Laurel Borowick gets fitted for a new wig, as she gave away most of her older wigs from previous cancer diagnosis. New York City, New York. February, 2013.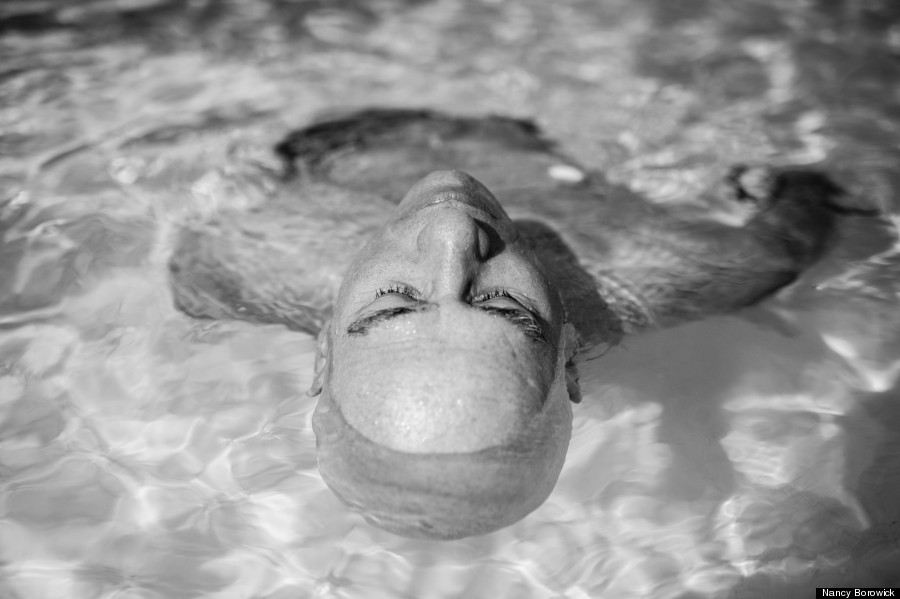 Weak from chemotherapy, Howie Borowick floats effortlessly and slowly around the pool during a midweek getaway to a warm climate. Naples, Florida. January, 2013.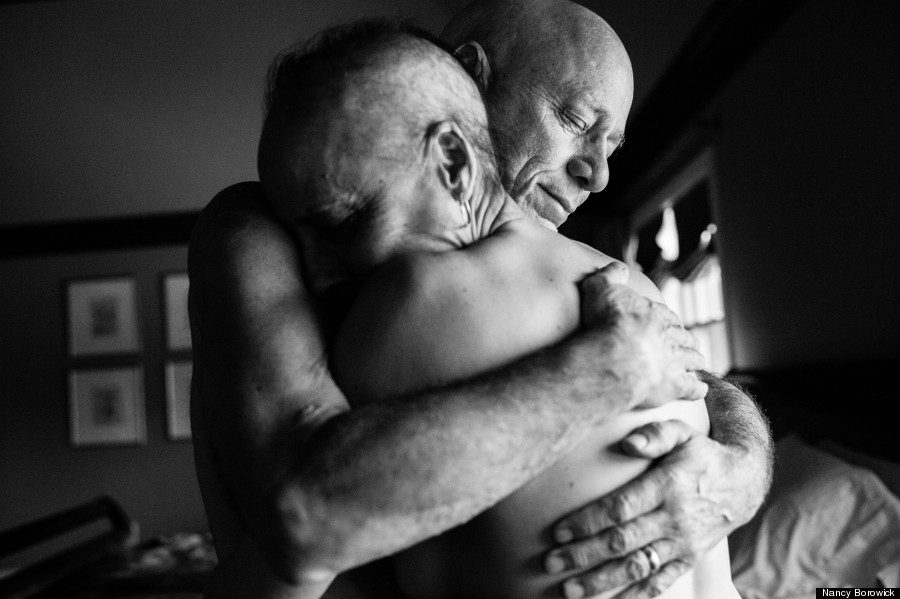 Howie and Laurel Borowick embrace in the bedroom of their home. In their thirty-four year marriage, they never could have imagined being diagnosed with stage-4 cancer at the same time. Chappaqua, New York. March 2013.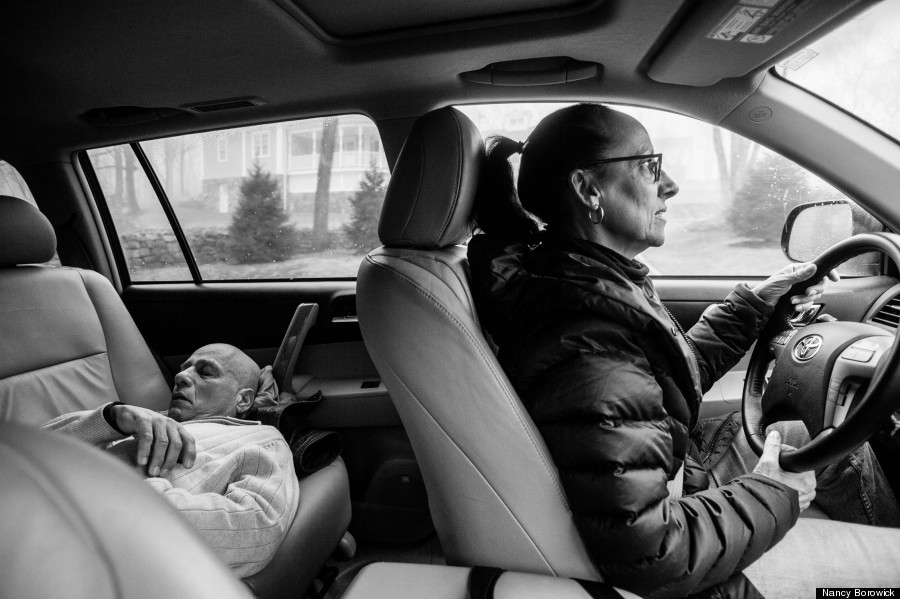 The drive to chemotherapy treatment takes half an hour, and Howie and Laurel Borowick take turns, resting and driving, depending on whose getting treatment that day. Greenwich, Connecticut. January, 2013.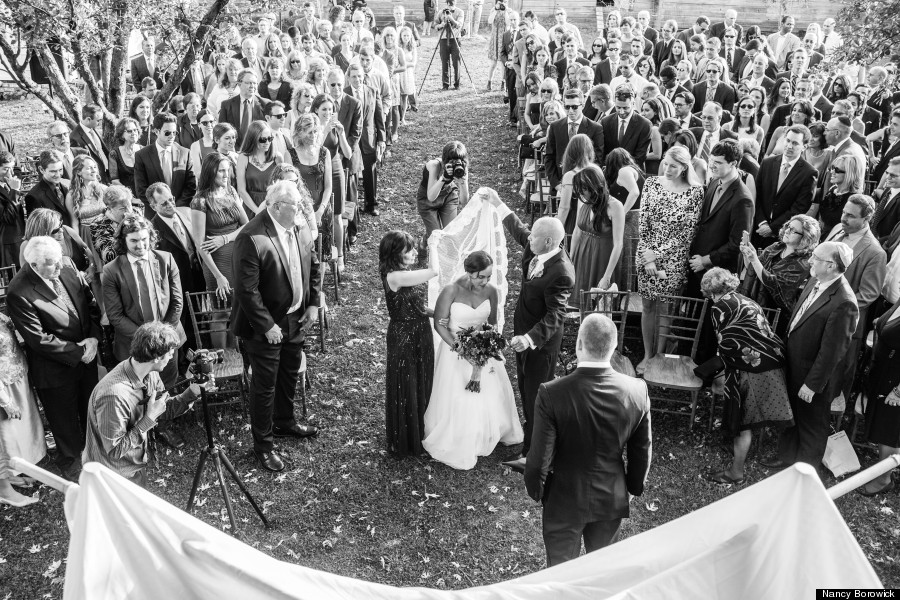 Calling all HuffPost superfans!
Sign up for membership to become a founding member and help shape HuffPost's next chapter