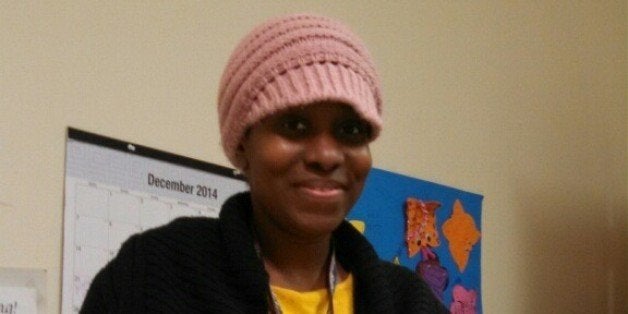 After her double mastectomy, doctors were optimistic that Annie, 35, would make a complete recovery. But now that she's lost her health insurance and can't afford her prescriptions, the mom of four isn't so sure.
"During cancer, and after, you have good days and bad days. Sometimes it's overwhelming and sometimes it's not," Annie, who chose not to share her last name, told The Huffington Post.
Annie, who left her secretary job when she was diagnosed with breast cancer last year, represents a number of survivors who face dire financial straits. One-third of cancer survivors in the U.S., including those with health insurance, may be experiencing economic or work-related hardships, according to a study released in October by the American Society of Clinical Oncology.
What's perhaps most troubling though, is how these struggling survivors are forced to neglect their health.
According to the study, 39 percent said they didn't have the funds to follow their treatment plan completely, which meant not filling prescriptions for some and taking less medication than prescribed for others.
When the Missouri mom's pills run out next month, she'll likely join that group.
Before she was diagnosed, Annie earned $600 a month working part time as a secretary. Her husband, who works 11 hours a day as a welder, makes about $13 an hour.
After learning she had breast cancer in September 2013, Annie underwent four months of chemotherapy and four weeks of radiation. The couple strategically scheduled her treatments during school hours so that her husband, who worked from 5 a.m. to 4 p.m. at the time, could be home for the kids in the afternoon.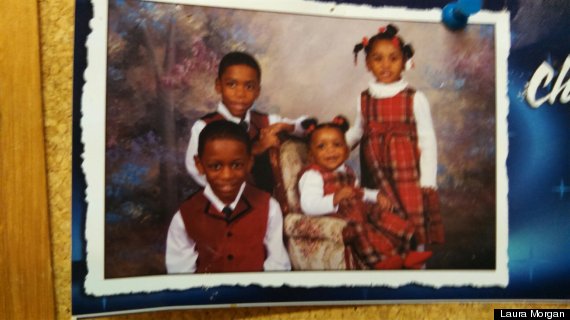 Annie's twin boys turn 10 next week. Her daughters are 7 and 4.

She had a double mastectomy in March and hopes to get reconstructive surgery soon.
But while the cancer was mostly cut out, she developed heart failure in the process, a known side effect of chemotherapy.
Annie then sustained another major blow in August when she lost her insurance.
"She came to me in tears," Laura Morgan, director of the Northside SDA Food Pantry in St. Louis, told The Huffington Post. "They just have it tough."
If you'd like to help Annie and her family, donate to her Crowdrise campaign through the widget below.
When Annie's husband's company switched insurance plans, the costs rose from $20 a month to $200 and they had to give it up.
Annie is supposed to see her cardiologist every three months, but will likely forgo her next visit since she still owes $1,000 from her September appointment.
Her oncologist recently "snuck" her into the office for free because the doctor was so concerned.
Annie's medicine supply is now also rapidly running low. For the next decade, the survivor has to take medication that lowers her estrogen levels -- and runs $80 a month -- to help prevent the cancer from returning. Her three heart medications run about $60 a month. She hopes to get on Medicaid soon.
Annie is also eager to get a full-time job, but knows that's not possible at the moment.
She has to schedule two major surgeries over the next few months and says that employers "aren't as understanding as you would think" about her need to take off time to heal.
Annie frequents the Northside SDA Food Pantry weekly, the kids' school provides breakfast and lunch and the family gets some help from relatives nearby. After being forced to cancel her phone plan in October when expenses became too high, this interview was made possible through workers at the food pantry who loaned her a phone to make the call.
But the strapped couple still has to come up with $825 a month to pay for the sparsely furnished three-bedroom house they recently moved into after crashing at friends' and relatives' homes.
The girls are the only family members who have beds. Annie and her husband sleep on the couch and their twin 9-year-old boys retire to their air mattresses every night. She knows the twins would love to get real beds for Christmas, but they know not to ask for anything that expensive.
The distressed mom has been honest with her young children all along and says they're "resilient." But the process hasn't been without heartbreak.
When Annie was particularly exhausted one day, after getting a blood transfusion and chemo in the same week, she overheard her 7-year-old crying out while praying with her dad.
"I don't want mommy to die," the little girl repeated.
Her 4-year-old daughter, who is typically meticulous about her cleanliness, wet herself for about two weeks in school when she was struggling to come to terms with her mom's sickness.
"Those days are particularly hard days, when you hear your kids are hurting and there's nothing really you can do," Annie told HuffPost.
When Christmas comes around, mom expects to see "some tears" since she can't afford gifts. But she says the kids have grown accustomed to celebrating the holidays without frills.
"We've been living from pillar to post for so long," Annie said. "We haven't lived anywhere long enough to have traditions."
This story is part of series called 12 Days Of Giving. Huffington Post Impact, Religion and Parents have teamed up to feature stories from 12 families in need over 12 days between Thanksgiving and Christmas. Read more here.
Calling all HuffPost superfans!
Sign up for membership to become a founding member and help shape HuffPost's next chapter
BEFORE YOU GO
PHOTO GALLERY
The Hungriest States In America