Cancer isn't generally considered a beautiful thing. But for Jan Ping, an Emmy-winning makeup artist, getting diagnosed with breast cancer helped her rethink beauty entirely.
"When the thing that defines you goes away," Ping told us in an interview, "it's a challenge." For many women who fight cancer and undergo chemotherapy, that thing is hair. For Ping? "It was losing my lashes and my brows," she said. As a makeup artist who's worked for decades on dozens of TV and movie sets, Ping knows how important those details are for creating a gorgeous face.
Luckily, Ping also knew that makeup can be incredibly empowering. Now, eight years after being diagnosed and enduring chemo, she is teaming up with the Chemotherapy: Myths or Facts campaign to raise awareness and arm patients and caregivers with information. As part of the campaign, Ping has traveled the country, teaching patients how to maintain their beauty regimens and offering lessons in makeup application.
So what should a woman undergoing chemo know about her new beauty routine? Here are a few tips from Ping:
1. Reexamine your makeup drawer and consider buying new, fresh versions of your makeup.

2. Use disposable applicators when applying makeup to prevent infection.

3. Keep your cuticles moisturized by soaking them and even applying natural oils like olive oil or grape seed oil. You can push them back, but don't cut them, and take every precaution during treatment to not break the skin.

4. Try switching to mild soaps and moisturizers, including fragrance-free, natural products.

5. Replace your mascara every 2-3 months. If it helps, take a marker and write the date you bought it right on the mascara itself.
Of course, every woman's skin is different, Ping told us. Some products might irritate some patients' skin, while other women may find they still work fine. The most important thing is to feel beautiful even once the features you used to count on -- for many, that means hair -- is now gone.
Some women may choose to wear a wig; Ping, on the other hand, recalled one day she started work with the wig on. "But then I had a hot flash, and the wig just came off," she laughed. And going bald wasn't all that bad, she quipped: "I got flirted with! Guys are into the bald head."
See photos of Ping below. If you're currently battling cancer, you can find awesome beauty and skincare tips at LookGoodFeelBetter.org.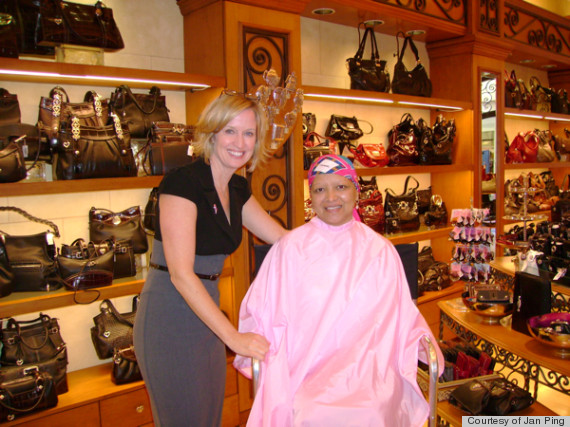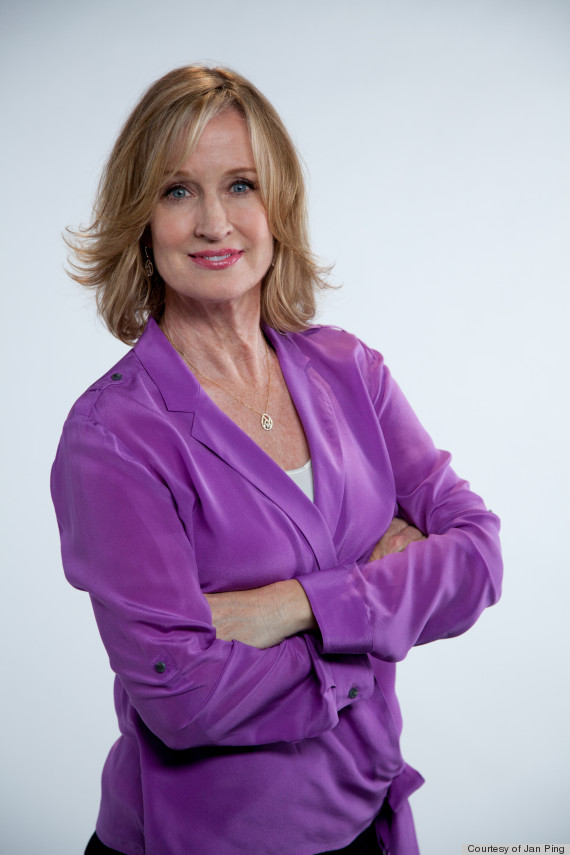 Get inspired by another brave woman, Talia Joy Castellano, a makeup maven who created numerous YouTube tutorials as she battled neuroblastoma and preleukemia: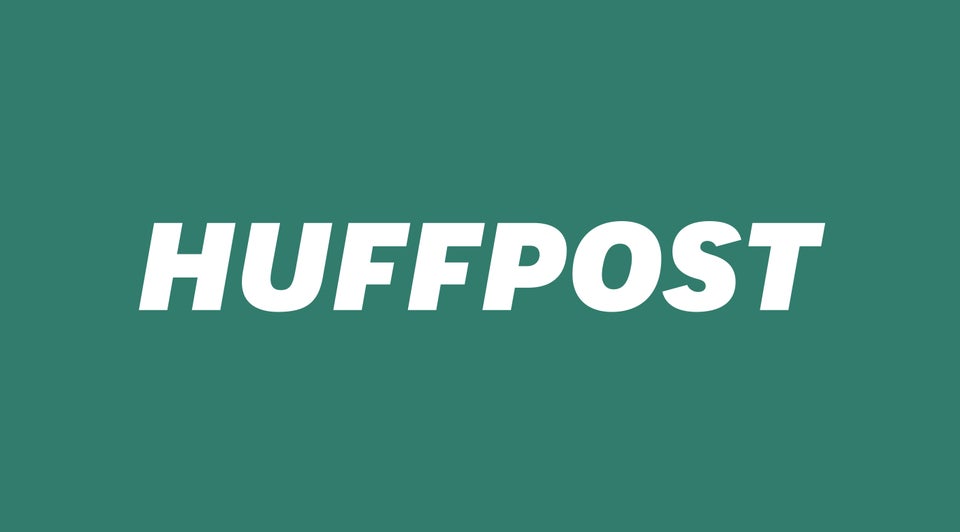 Talia Joy Castellano's Youtube Videos
Related