In footage taken at the Memphis International Airport in 2015, an airport police officer can be seen throwing 19-year-old Hannah Cohen to the ground and handcuffing her after she triggered a security checkpoint, prompting a federal lawsuit filed by her family.
In the family's lawsuit, filed in late June, attorneys for the Chattanooga teen say she had just wrapped up treatment at St. Jude Children's Research Hospital in Memphis when she tried to fly home with her mother, Shirley Cohen, on June 30, 2015.
Hannah Cohen suffers from physical and mental impairments following the removal of a brain tumor and treatment radiation. As a result, she has limited abilities to speak, walk, stand, hear and see, her suit says.
Though security agents did not find Cohen to be armed with any weapons or contraband, when she stepped through the security checkpoint the alarm went off, causing her to become disoriented.
Adding to the confusion, Cohen is blind in one eye, deaf in one ear and partially paralyzed, her mother previously told The Guardian. Because of her mental and physical disabilities, she was startled by the agents' behavior and fought back when they tried to lead her away, her family said.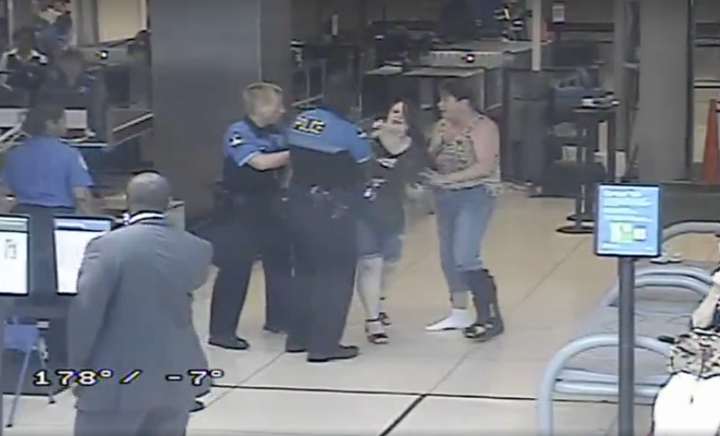 In the suit, Cohen's mother accused the security agents of ignoring her efforts to inform them about her daughter's condition.
The family also accuses the Transportation Security Administration and airport police of failing to provide any "reasonable accommodation" for screening Cohen and her "obvious disability."
In the arrest report, obtained by The Huffington Post, airport police say they were clear in communicating to Cohen that she needed to undergo additional screening after setting off the alarm.
She instead refused this request, as well as one to leave the security area, which they told her would cause her to miss her flight, according to the report.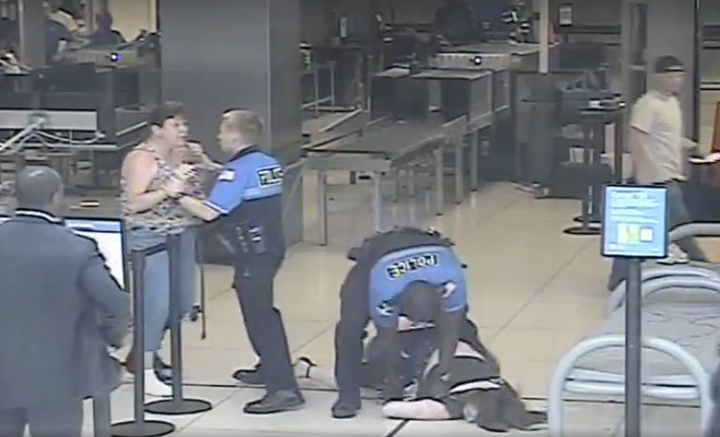 "At this time officers began to escort her out the sterile area when she suddenly lashed out, hitting Officer Johnson on the shoulder and chest," the report states. "Officer Johnson grabbed both of Cohen's hands to keep her from further attacking and began to back up while Cohen continued to charge at Officer Johnson in a very aggressive motion."
Cohen's mother asked if her daughter could be released so that she could speak with her. When that request was granted, police said the teen "immediately charged towards [the officer], pushing the officer and punched him on the left side of the face with a closed fist."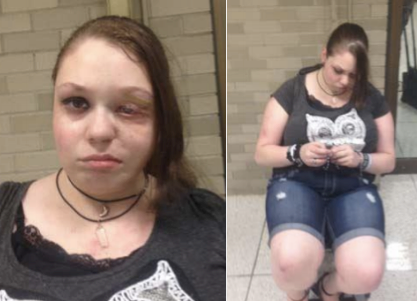 The report says an officer then brought Cohen to the ground, where he placed her under arrest for disorderly conduct. Police further described her as having a weakness to the left side of her face, suggesting she had a stroke at one time. She also had a cataract in her left eye. The arresting officer reported no injuries.
The Memphis Airport police declined comment, due to the pending lawsuit.
In a statement, a TSA spokesman stressed that their agents had no part in Cohen's takedown.
"We are limited in commenting due to pending litigation. However, reports on this unfortunate situation in Memphis are inaccurate. Local law enforcement responded only when the passenger refused screening and then refused to leave the checkpoint area. The injuries she is claiming she sustained at the Memphis airport did not result from interaction with TSA," the spokesman said.
The family's suit names the TSA, Memphis and Shelby County Airport Authority and the Memphis International Airport Police Department as defendants.
This story has been updated to include information from the police report and a response from the TSA.
Popular in the Community